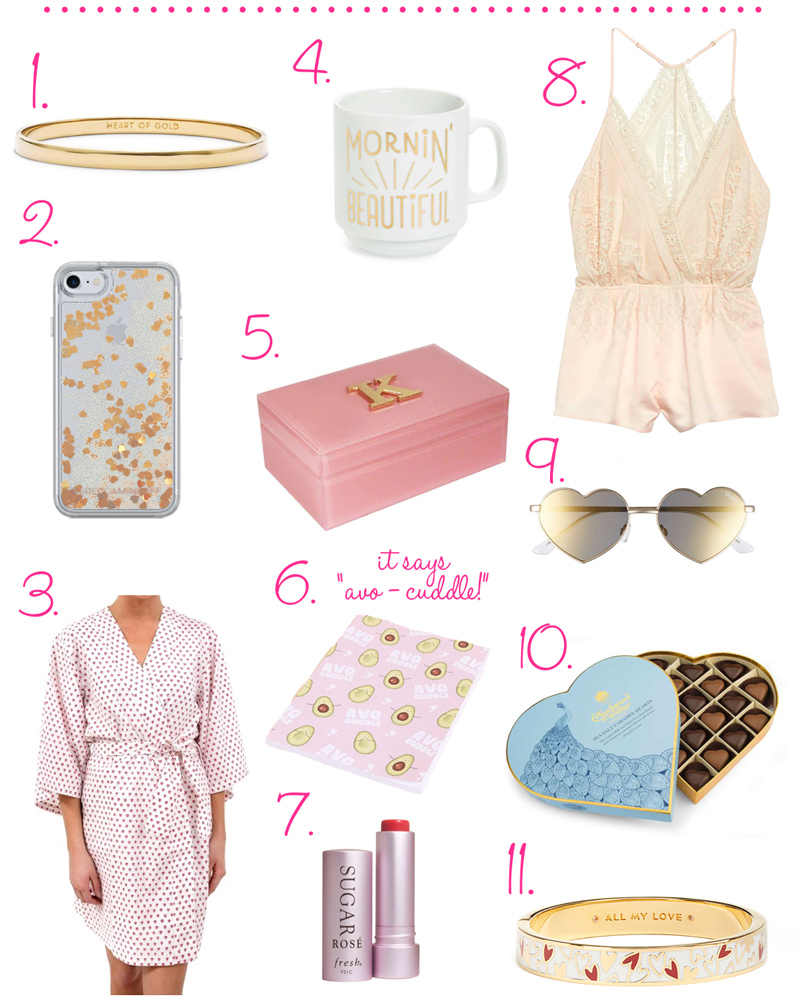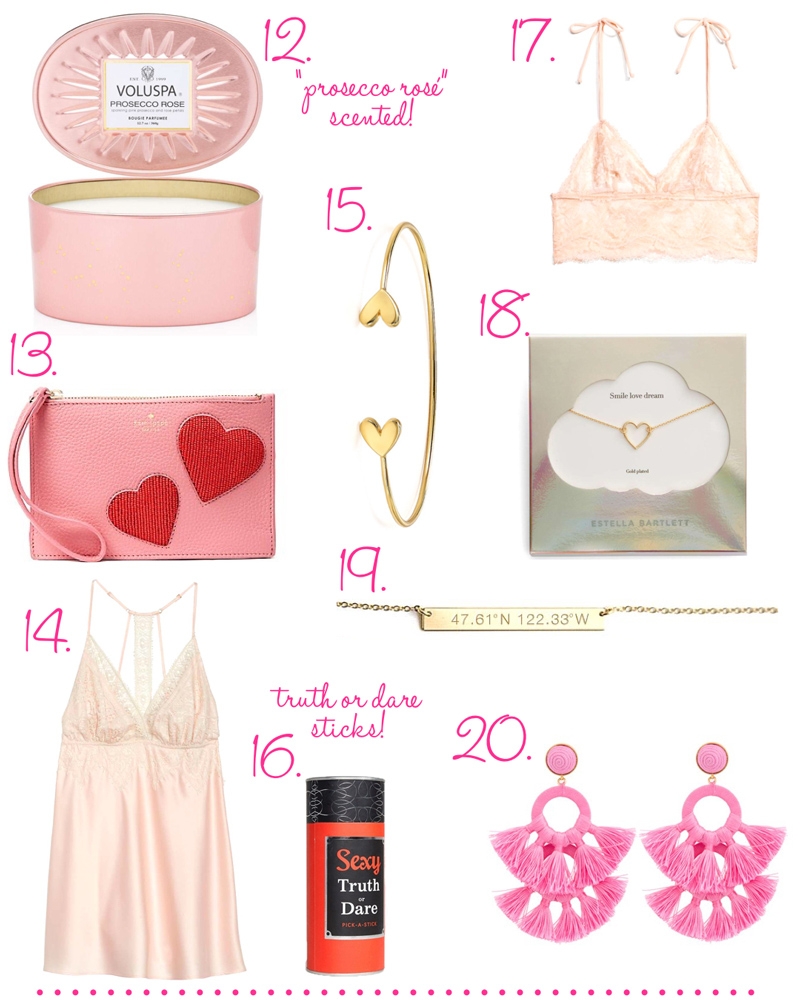 ~ Ok, Valentine's Day is weirdly one of my favorite holidays! I love crafting for others, giving cards, and making everyone feel special! However, I know it can be tricky when thinking about buying gifts for others. Wether it's for YOU, whether it's for your significant other, or wether you just want to treat your friends to something special…it needs to be perfect (am I right?!). In that respect, I think it's even tougher than other gift giving holidays.
Last year, the BIGGEST seller on my gift guide was the lingerie! Isn't that crazy?! It was only a couple of pieces, but it made me realize that PERHAPS this is an area that might cause a little anxiety and maybe you needed/wanted a little help finding tasteful lingerie (you know…the non-scary kind)? Well, after my year in Milan, I think I have a deeper appreciation for lingerie in general. They have so many different lingerie brands over there (think Victoria Secret times 10), with shops on pretty much every block. I am convinced that Milanese girls wear lingerie 24/7 even if no one is going to see it! My best friend in Milan was designing for the Victoria Secret show, and I learned a lot from him. I used to be a little scared of it, but now I love it and see it in a different way. It doesn't NEED to be for anyone. It can just be for you! Although, it's super fun if it's for someone special, too. I had fun rounding up my favorite tasteful pieces (scroll below! They are in a separate section!).
Here are my top 20 favorites (above) for her!
~ 1. "Heart of Gold" Bracelet – I like that this is subtle and the message is hidden on the inside!
~ 3. Heart Robe – This is so feminine and pretty!
~ 4. Mornin' Beautiful – This is so sweet! I love this as a small side gift for a coffee/tea lover.
~ 5. Initial Jewelry Box – Practical and beautiful! Even better…you could fill it with something special!
~ 6. "AVO-CUDDLE" Notebook – CAN YOU EVEN?! I LOVE this! SO darn cute. You could write a little special love note on the first page.
~ 7. SUGAR Lip Tint – This is kind of like a chapstick meets lipstick and it's so subtle. This color is the most famous one and pretty much works on everyone. Perfect for kissable lips!
~ 8. Blush Colored Romper – SO feminine and pretty! Click over to see it on a model, where you can get a better idea of fit and how pretty the back lace is!
~ 9. Heart Sunnies! – Do these not cause you so much joy?! LOVE THEM.
~ 10. Chocolates – AMAZING that you can just order perfect and pretty Valentine's Day chocolates on the web, huh?!
~ 11. "All My Love" Bracelet – This is a PERFECT gift! Kate Spade just does such a great job with their fun enamel bangles and I love the hidden message on this one.
~ 12. Prosecco Rosé Scented Candle – A repeat on my guide from last year! When it comes to giving candles to others…WHO do you know that DOESN'T love prosecco and rosé?! Totally safe bet!
~ 13. Heart Wristlet
~ 14. Blush and Lace Chemise
~ 15. Heart Bracelet – I just like how dainty this is! It's perfect for something that can be worn every day, stacked with other pieces, to be a reminder of someone who loves you!
~ 16. Sexy Truth or Dare – I'm sorry if this is too much, BUT I HAD TO! I LOVE IT!
~ 17. Lace Bralette with Bows
~ 18. Heart Necklace – Dainty, sweet, and only $32!
~ 19. Coordinates Necklace – I LOVE this! Here is my idea: If this is a gift for your significant other, you can find the coordinates of a place that's special to you (a vacation spot, summer vacation spot, where you met, or where you got engaged or married!). How sweet and sentimental?!
~ 20. Pink Statement Earrings

~ HEY DUDES! I had a really good conversation with a friend this fall about how she LOVES her boyfriend and instead of giving gifts like jewelry, they do cool things together (which I think is amazing!). However, she did wish that she had something special from him to wear. I think sometimes we're afraid to express this sentiment, but ALL women love special pieces of jewelry that mean something. It shows that you took the time, put in some thought, and want her to have something special that will remind her of you! Special doesn't need to be expensive! SO much of the jewelry on here is under $100, and a lot are under $50. If you get her lingerie or flowers or something fun, get her jewelry too. TRUST ME on this one. I just felt like this needed to be said, and I'm totally taking one for the team and putting this out there 🙂
Gratefully with love,
xoxoxoxxoxoxoxoxoxo Rhi
---
BEAUTIFUL AND TASTEFUL LINGERIE