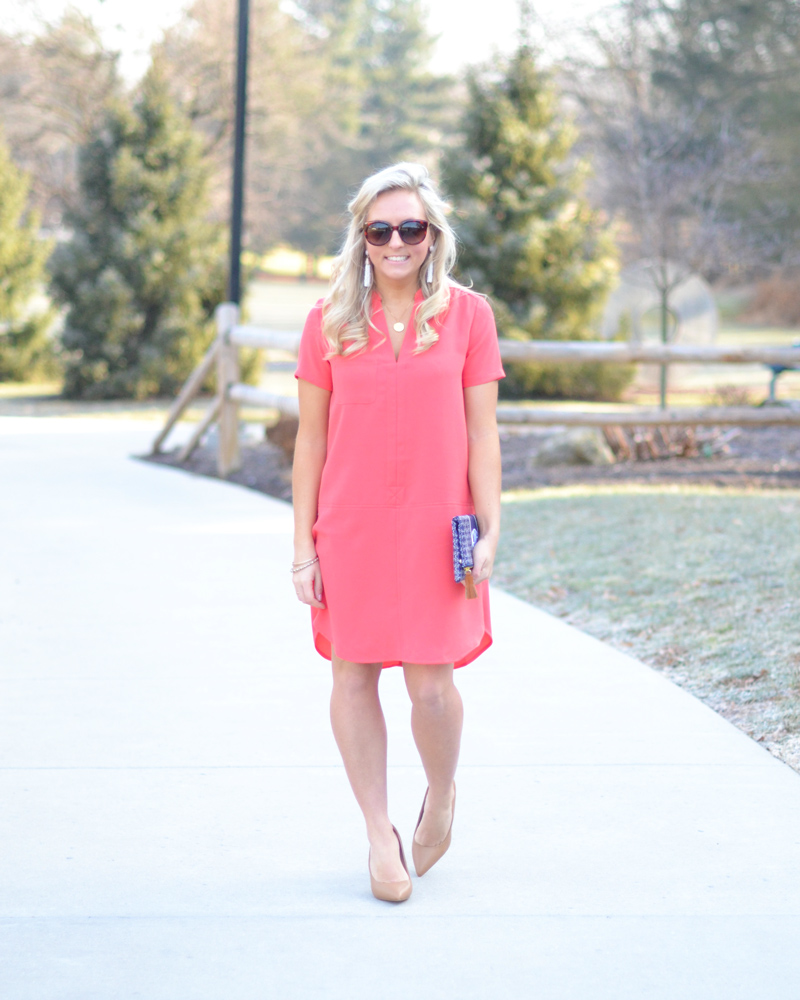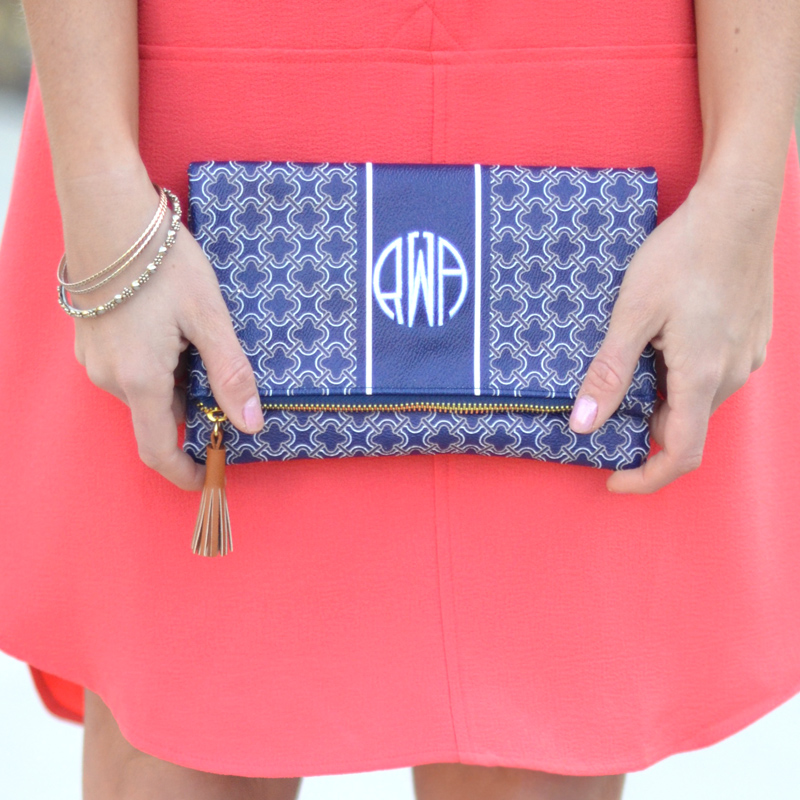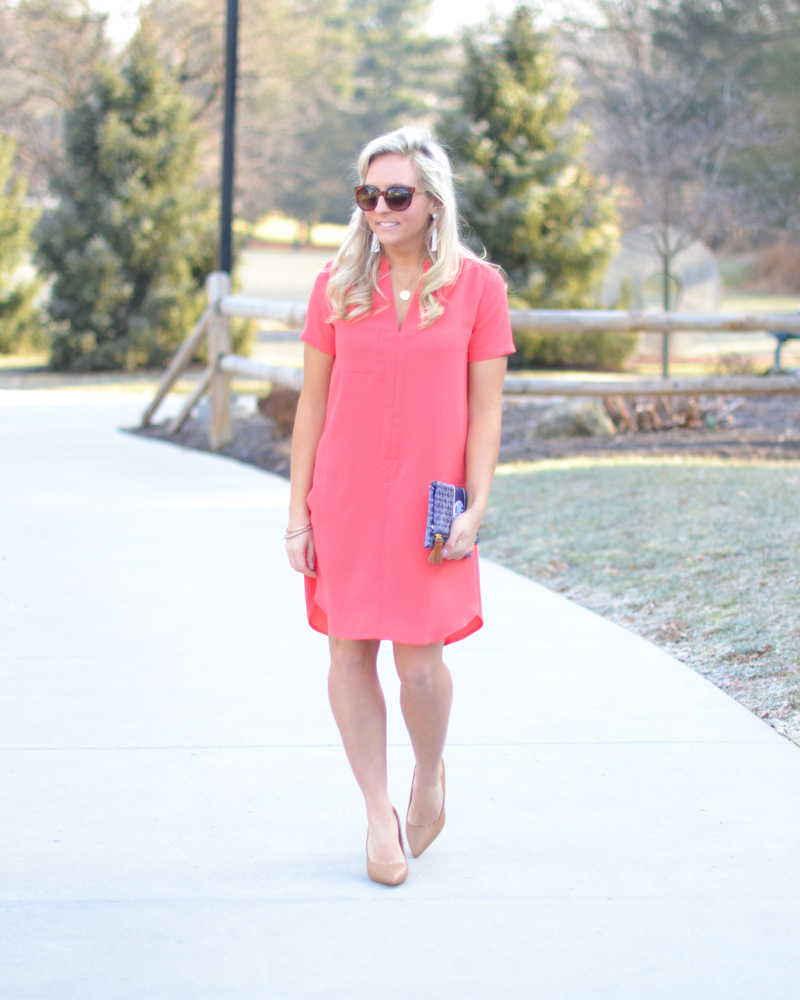 ~ Outfit Details: Dress (unfortunately sold out in this color, but it comes in 13 other colors and it's under $50! Click here, here & here!) ~ Monogrammed Clutch and Monogrammed Sunglasses c/o Marleylilly ~ Heels ~ Necklace ~ Earrings c/o Baublebar for Target ~
~ This coral crepe dress immediately caught my eye in a sea of other dresses. It's just one of those EASY to wear dresses. Easy to style (up or down). Easy to adapt to seasons as it works with sandals, booties, flats, or heels. Easy to take from work to happy hour! My plan this spring? To wear it with espadrilles and a jean jacket out!
While I unfortunately cannot wear dresses on set when I style, I am always hyper aware of what you all might be wearing to work! It's fun to hear friends talk about their work clothes and that seems to also be an area that everyone also wants a little help with. I think this dress is SUCH an amazing work dress! Seriously! I also think there is great potential to pair it with a blazer and scarf. Comfortable & professional = a winning combo.
Lastly, I am OBSESSING over this monogrammed foldover clutch by Marleylilly! Guys…THERE'S QUATREFOILS on it. And…IT'S NAVY. And…THERE'S a tassel on it, too! This is a NO BRAINER. You can use it on it's own, or keep it inside the tote version for moments when you need to leave your laptop/planner/etc. in the car, but still have a cute clutch to pull out for your lunch date.
Usually in winter, I am reveling in the "live in my ski base layers because it's ski season" mindset. But, I haven't been skiing so much this winter (sadly) and perhaps that's why I am SO READY FOR SPRING. More than ever before, I can't stop thinking about wearing all of my sweaters with white jeans and sandals! It's crazy. Fingers crossed that it comes early this year (*or maybe I'll just end up in a city that feels like spring most of the year?! #fingerscrossed).
Happy almost Superbowl weekend! Who are you rooting for?!
Gratefully with love,
xoxoxoxoxoxoxoxoxo Rhiana
P.S. Do you want to see more "wear to work" styles? Let me know! wearbowsandsmile@gmail.com
---
SHOP THE LOOK!