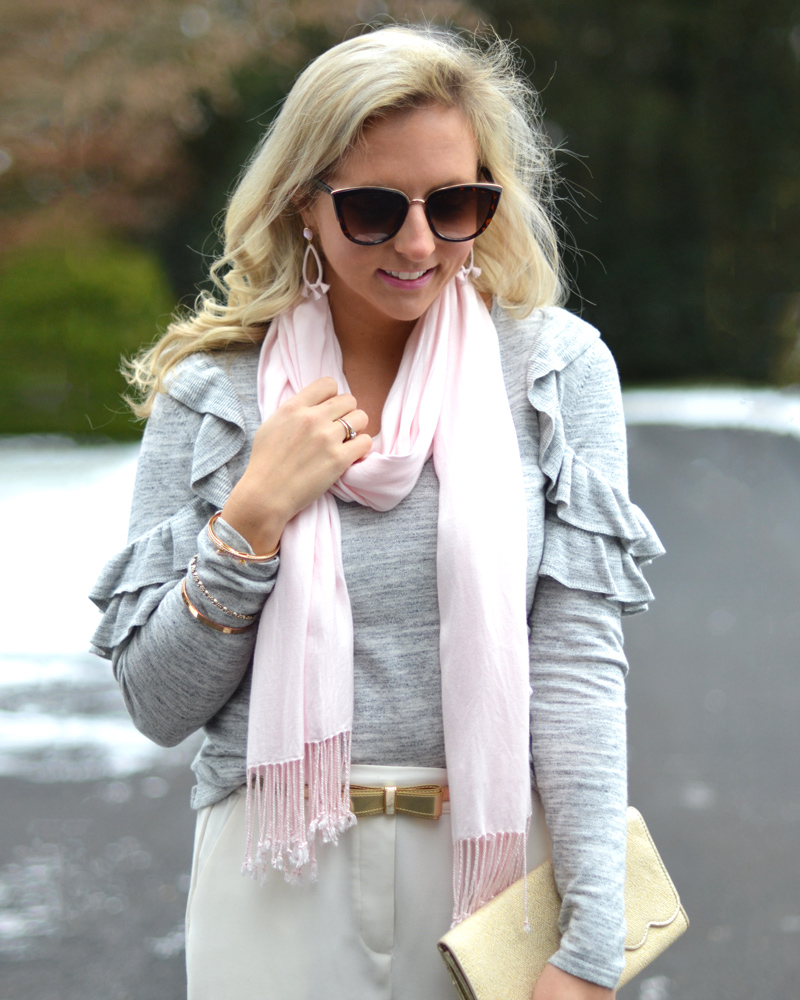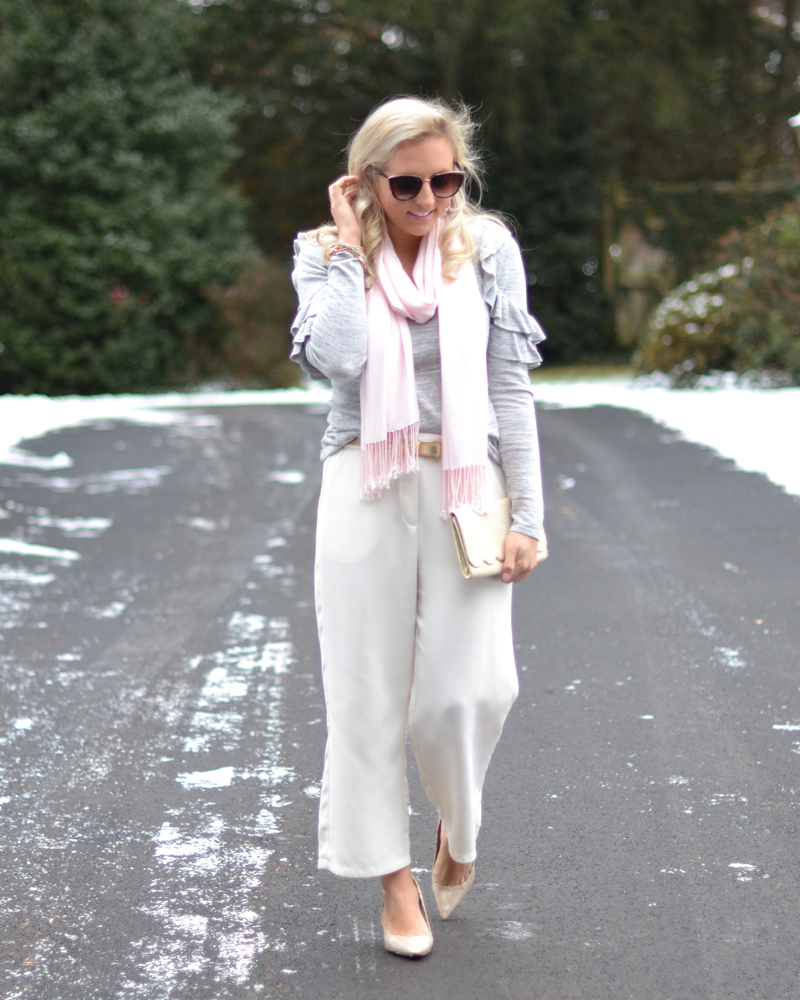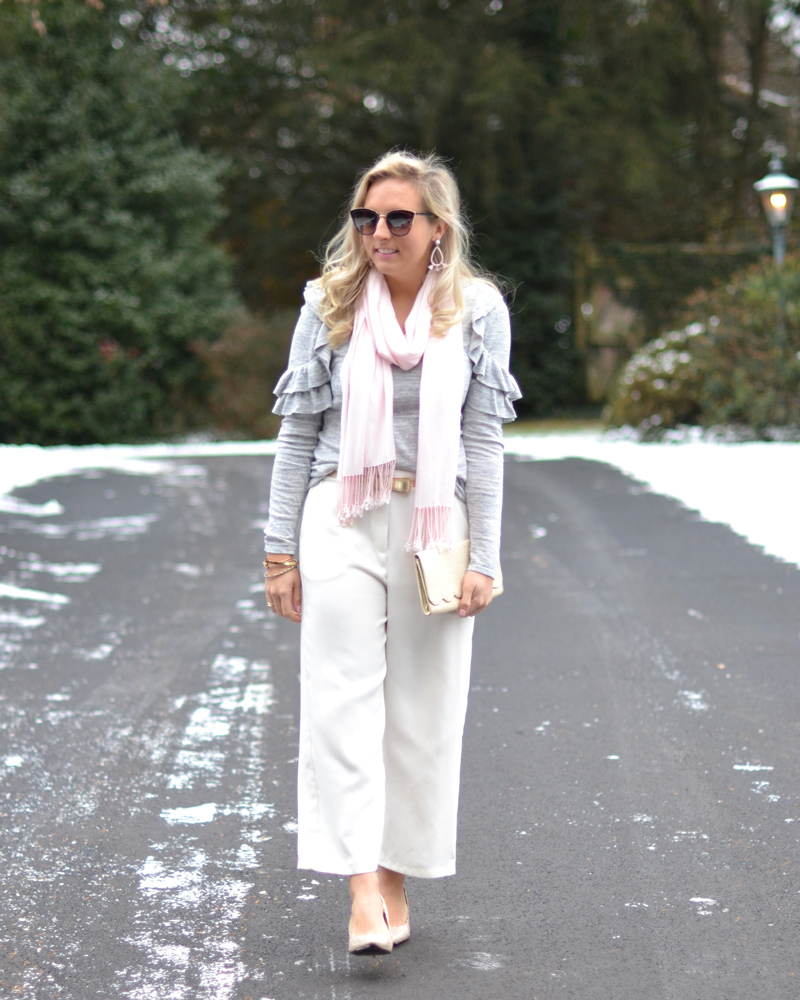 ~ Outfit Details: Sweater by Lilly Pulitzer, also available in pink! ~ Ivory Pants, similar here ~ Gold Bow Belt, similar here ~ Earrings by SUGARFIX by Baublebar (at Target!) ~ Gold Scalloped Heels, similar here ~ Blush Pashmina, similar here ~ Gold Scalloped Clutch, similar here ~ Sunglasses ~
~ There's something so feminine and pretty about this gray ruffle sweater! I'm the first to admit that I'm not the biggest sweater person…I'd rather splurge on, oh, sequins, dresses, shoes, party skirts, etc. However, when I tried on this sweater at Lilly Pulitzer, I HAD to have it! It's soft, can be worn tucked or untucked (it's not clingy), and it feels dressier than most sweaters! I'd totally wear it out with jeans and heeled booties, too!
I will never NOT be a fan of a well done pair of winter white (Ivory) pants. They are timeless and elegant and you can do SO much with them! These are from Mango in Milan last year, but I really had to HUNT to find a similar pair for you all that I loved, were quality, and were under $100. This similar Magaschoni pair is absolutely stunning! I don't know why every brand and department store doesn't have more Ivory pants?! It seriously makes no sense. If you don't have a pair of these in your wardrobe, they are a MUST! I find them flattering on all body types!
If you are up north, I hope that you survived the bomb cyclone! I just got back from VT, where the skiing was COLD but so wonderful! I thought we were out of the woods, but an ice storm had schools and businesses closing at 11AM today and I couldn't even make it across the driveway (*ICE RINK*) without falling! But…it still looks so darn pretty 🙂 I've been thinking A LOT about getting back out on the ice lately. I figure skated competitively for 15 years, but haven't skated in 8 years! All this ice just might be a funny way of the universe telling me it's time.
Sending you warm and cozy wishes wherever you are!
Gratefully with love,
xoxoxoxoxoxoxoxo Rhiana
---
SHOP THE LOOK!