~ Fizia and I knew from the very beginning that we wanted to go to Alberobello, the UNESCO protected village of stunning white trulli huts (you've probably seen the photo!). And…to be honest, the UNESCO protected town itself was a little bit of a let down (there are photos and more information on that below). HOWEVER, our desire to visit the UNESCO protected trulli huts of Alberobello led us to finding and staying at Leonardo Trulli in Locorotondo (about 15 minutes away)…which was without a doubt one of the top 3 highlights of my entire experience here in Italy. Really, é vero (it's true)!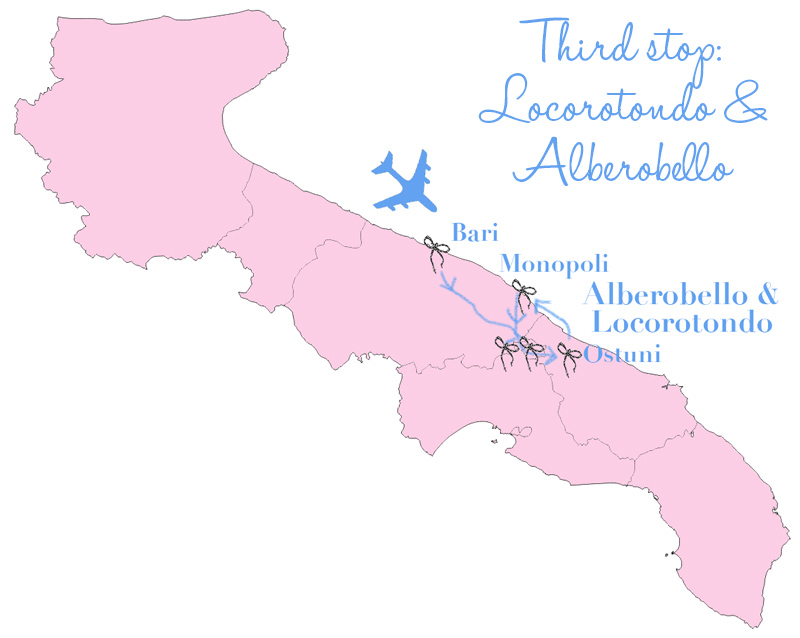 Before I get to our incredibly memorable stay at Leonardo Trulli, I feel like I need to share another special story. My first experience at a boutique luxury resort was while I was working for Vineyard Vines. We shot our spring catalogs that year in Antigua at the Curtain Bluff Resort. The owner, Chelle (who started the resort with her late husband, Howard, back in 1962) greeted our entire photo crew when we arrived. The place was beautiful, and the staff was so warm and friendly (it's hard to even describe that level of warmth!). The morning we left for the airport, Chelle came to say goodbye and see us off and I cried in the van on the way to the airport! It's the first time I really understood the saying "people make the place." The following Thanksgiving, I HAD to take my parents there. It's the kind of place that you just HAVE to share and desperately want everyone you know to experience (I love it SO much). Well…I feel exactly the same way about Leonardo Trulli!

~ I sat down to write this post with such a full heart! I've been WAITING to share this uniquely special place with you. I have such LOVE for this place! First of all, it is only 10 minutes from the charming old town of Locorotondo and 15 minutes away from Alberobello. You will LOVE the drive through the breathtaking countryside.
Upon arrival, we were warmly greeted by Rosalba, the owner. Rosalba is absolutely just like Chelle. She is the ultimate hostess who makes you feel like family immediately. This place is very special to her, and before she even shared the story of Leonardo Trulli, you could tell by her excitement and enthusiasm that she pours her heart into making Leonardo Trulli an exceptional place for every guest.
Rosalba's father had a brotherly cousin named Leonardo, with whom she was very close. When he came back from the war, he poured his love into the property that is now Leonardo Trulli, planting olive and citrus trees and grapevines. When he passed, he bequeathed this property to his cousin and his family.
Each building on the property is unique and lovely. You can stay in newly renovated Villino rooms (which are gorgeous inside), however, I really would recommend staying where we stayed, in an authentic trullo hut. The trullo huts are just so cozy and quaint – you won't find a more authentic Puglian place to stay that is decorated so impeccably! Each trullo hut is named after an herb and each has a garden and terrace outside. I also LOVE that some of them have outdoor showers (my favorite part of any summer vacation house in the states)! I could just imagine staying here for a week and enjoying a cup of tea on the terrace outside our trullo, just reading and taking it slow.
There is an outdoor bar and terrace eating area draped in beautiful white curtains in between the vineyards and the trullo huts. Walk down the path made of round woven mats traditionally used for olive oil pressing and you will make your way to the pool and pool terrace. It's so calm and serene, nothing compared to staying in a typical hotel. I want to come back to see this place in the summer! Beyond the pool is the stunning dining room with beautiful ceramics and hand-painted plates.
I had the best meal of my life at Leonardo Trulli. I know that nothing will ever compare! I get really excited about food (anyone that knows me will tell you this!). However, living in Milan and being a Celiaca (gluten free), I don't always get to sample the best dishes. Before I even arrived at Leonardo, Rosalba asked me if we had any food allergies. When she invited us to have a special dinner there on Saturday evening, I had NO IDEA what a once in a lifetime treat we were in for. We had a seven course meal that absolutely blew my mind and included hand-made gluten-free pasta! Silvana and Viriana helped make our evening so special, as they explained every dish and every wine served in detail. I think their excitement for what they were serving us, coupled with the knowledge of the fine ingredients in each dish, made me truly appreciate each and every bite. Everything at Leonardo Trulli is organic, homegrown, and locally sourced…and you can taste the difference in how fresh everything is! We must have been eating for 3 straight hours…and I didn't want it to stop. Before leaving, Silvana gave us the menu rolled up with a bow. I'm really glad she did because I'm planning to paint in on a canvas for my studio (I think the menu from best meal of your life is an awesome thing to paint)! The next morning, we had the most incredible breakfast with fresh fruits and vegetables (from their garden!), freshly baked breads and pastries, gluten free options for me, and homemade jams and spreads. AH the food here! UNFORGETTABLE.
It's worth mentioning that they also offer cooking classes with tours to local cheese factories, oil mills, and farms. You can also rent bikes or opt for a relaxing massage. In my opinion? I would go and spend a week there and just BE. Check out of the bustle of everyday life, relax by the pool, smell the aroma of the herbs from the garden outside your room, live slowly, spend time with the staff, and EAT EVERYTHING! Leonardo Trulli is a beautifully warm and inviting place to stay, with a staff that is so incredibly kind, land that tells a heartfelt story, and it offers the best and most authentic Puglian experience! GO! You have to experience this place!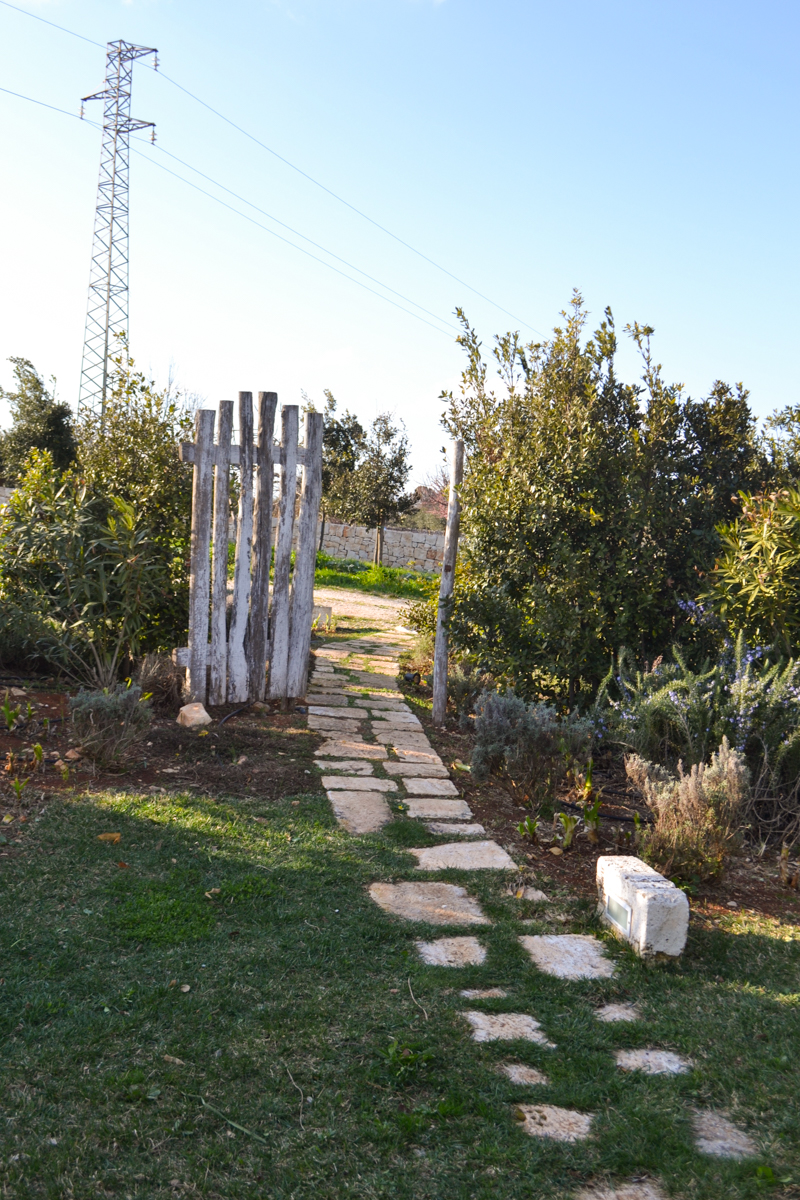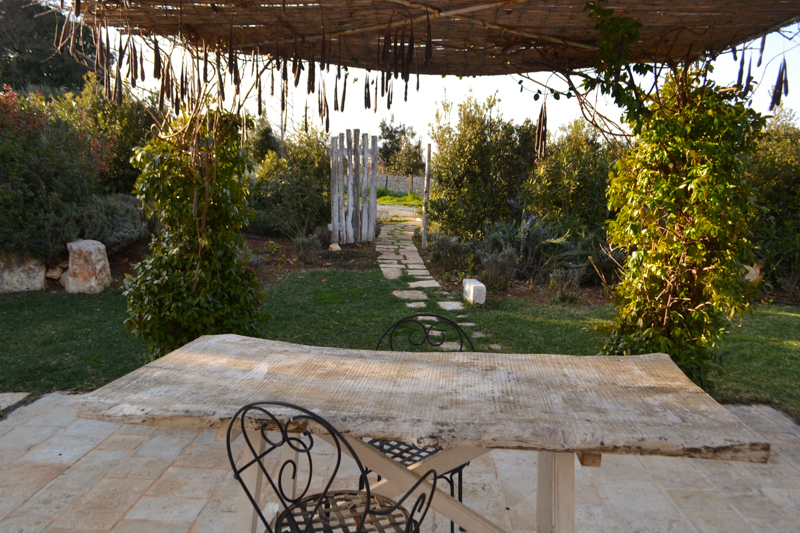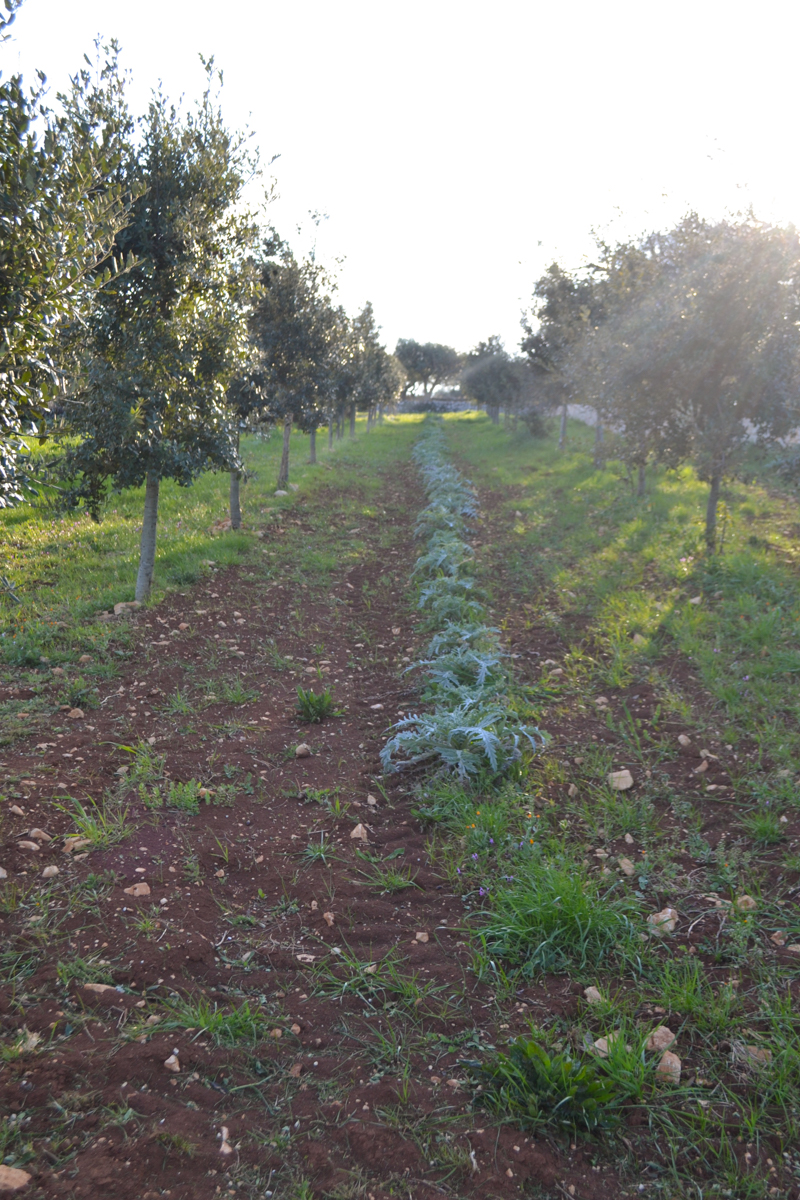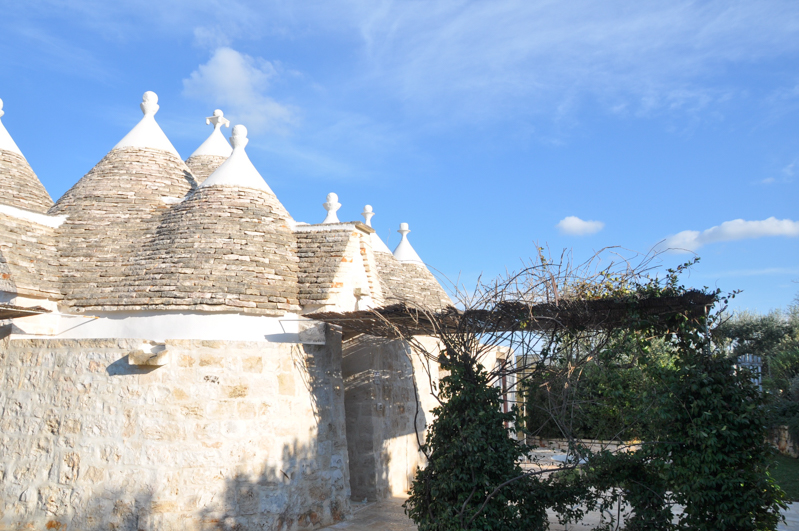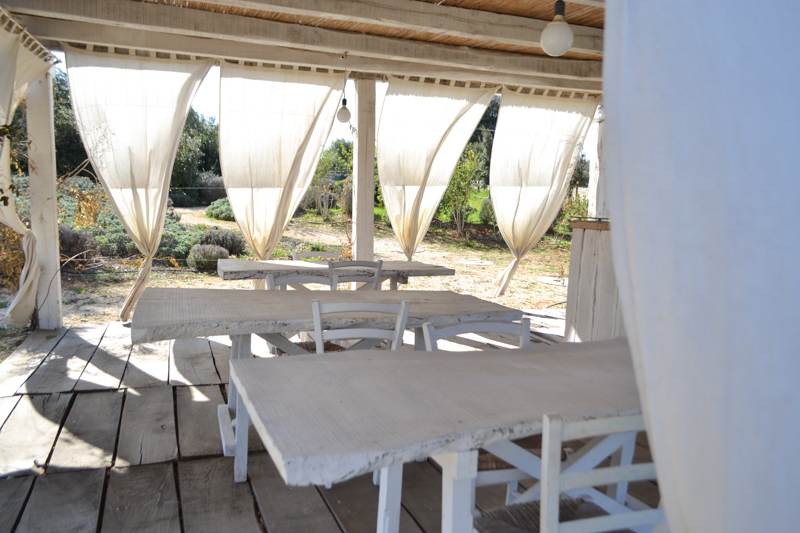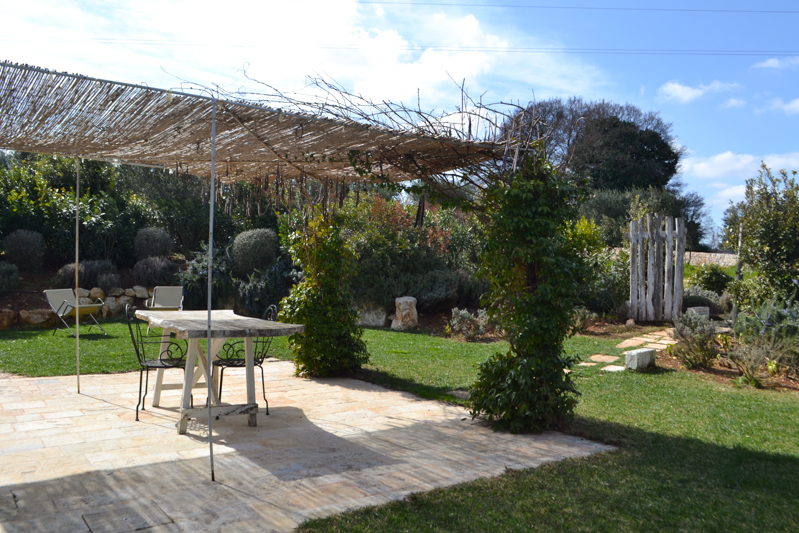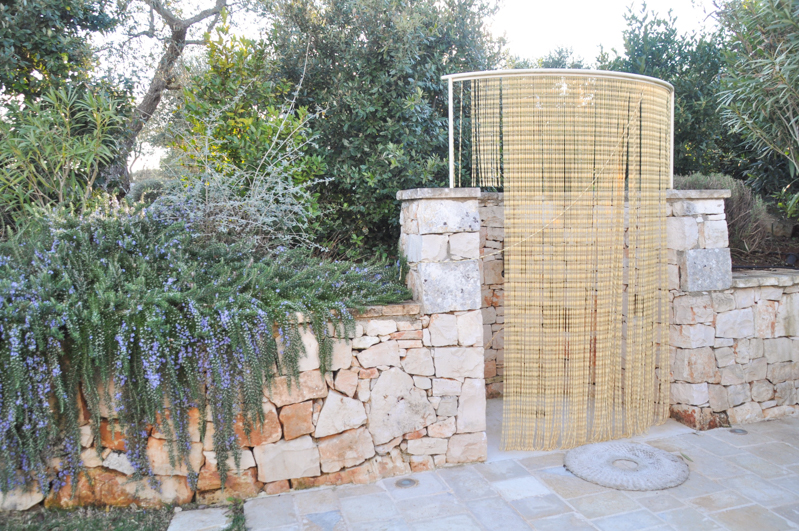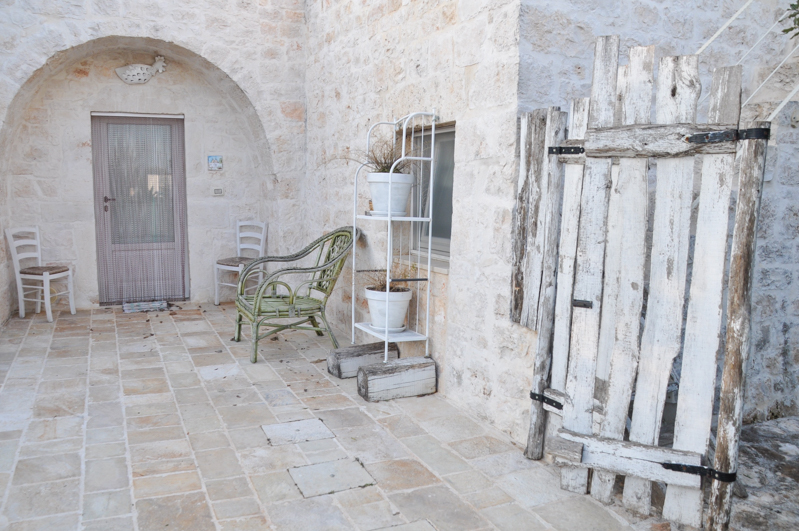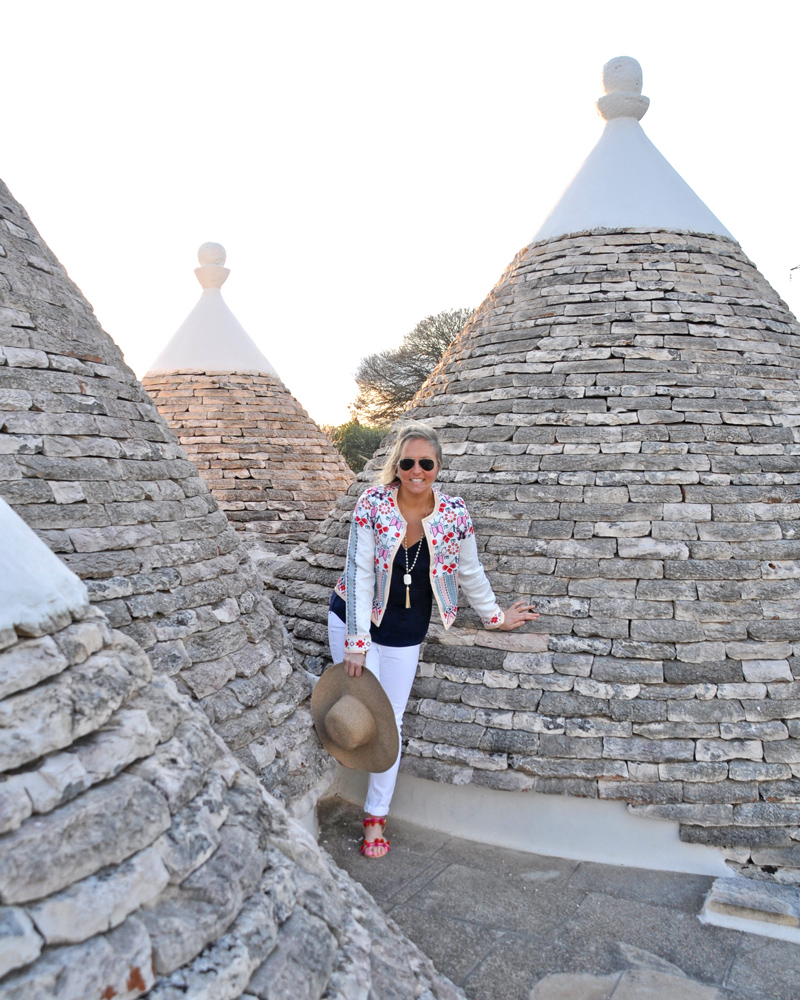 ~Outfit Details: Jacket ~ Silk Tank ~  Similar Jeans ~ Necklace ~ Sunglasses ~ Hat ~ Sandals ~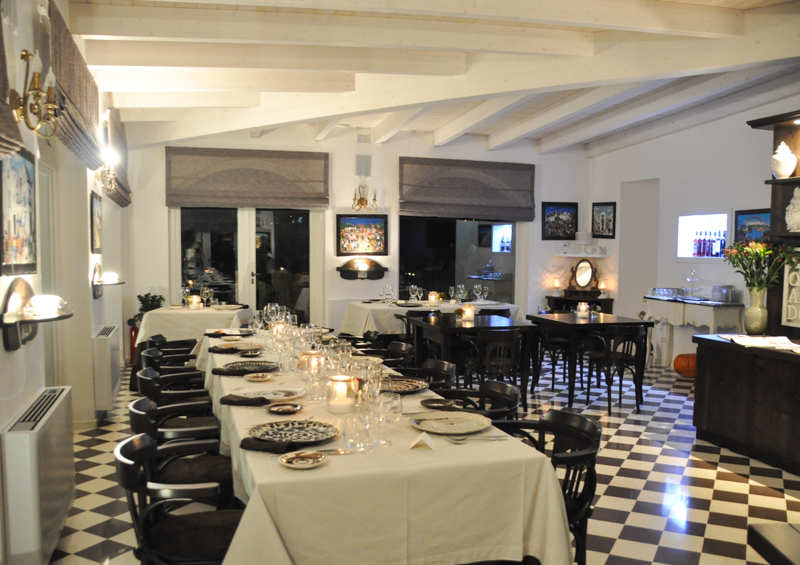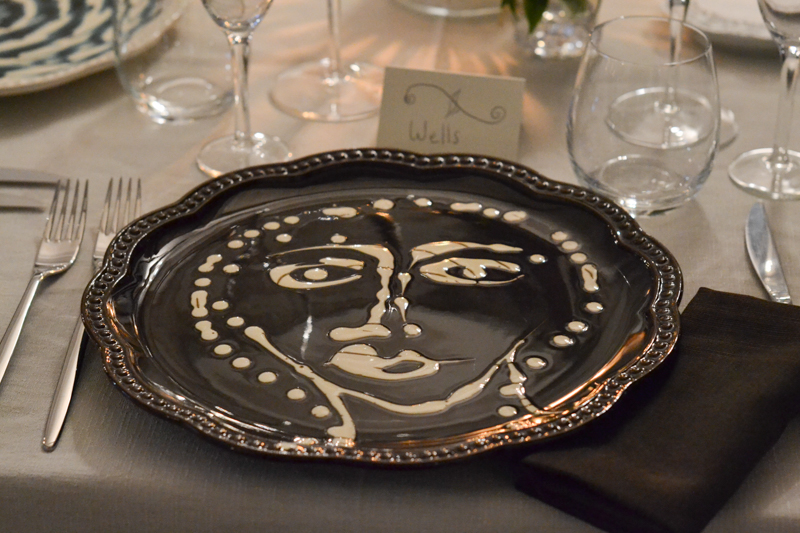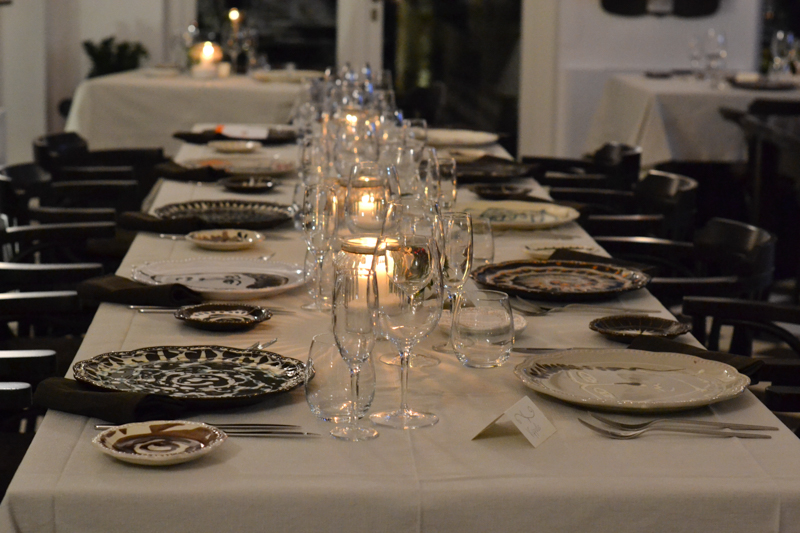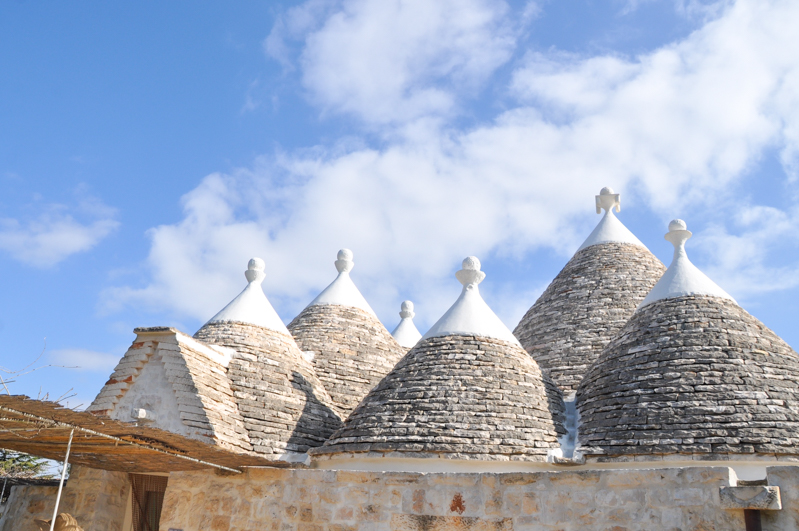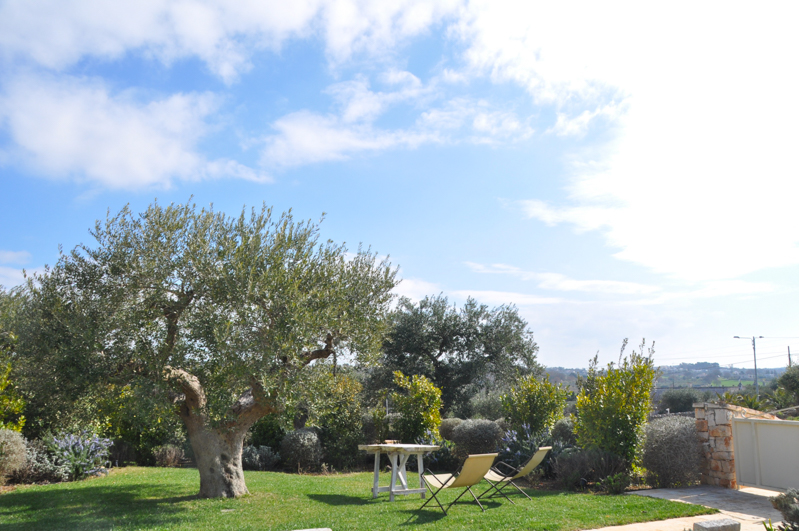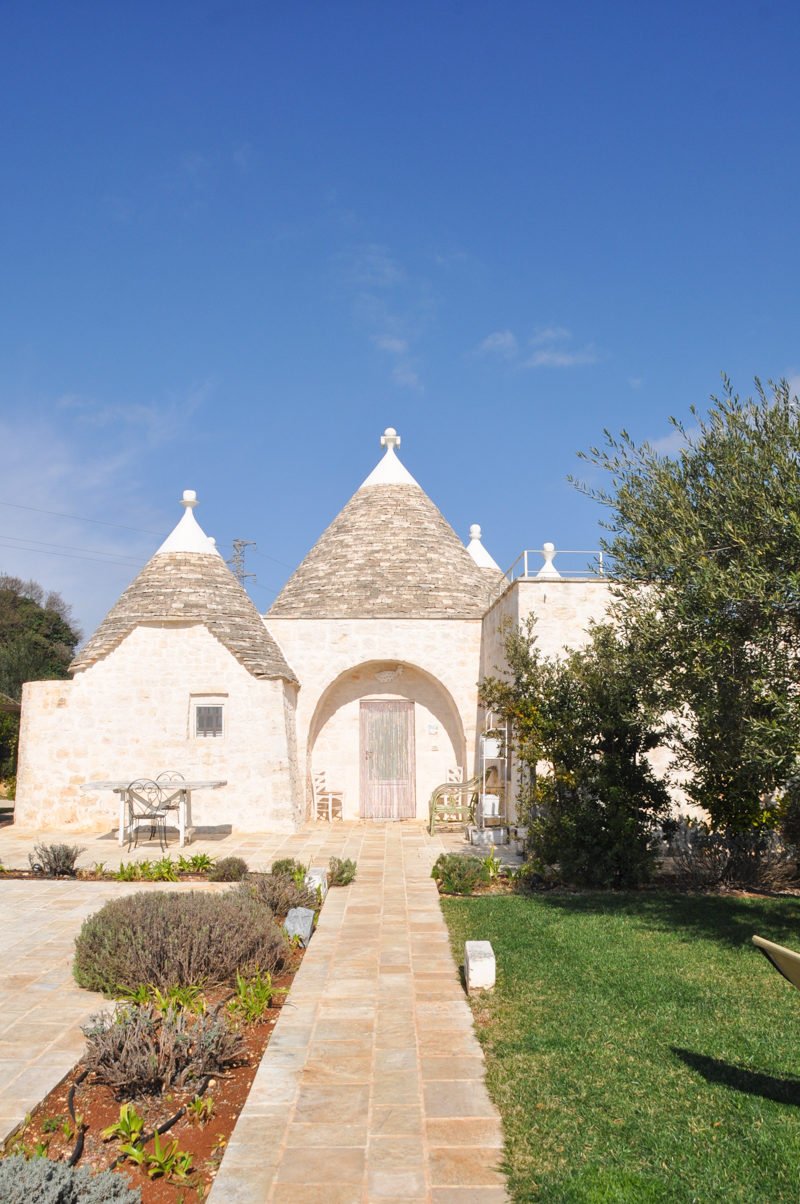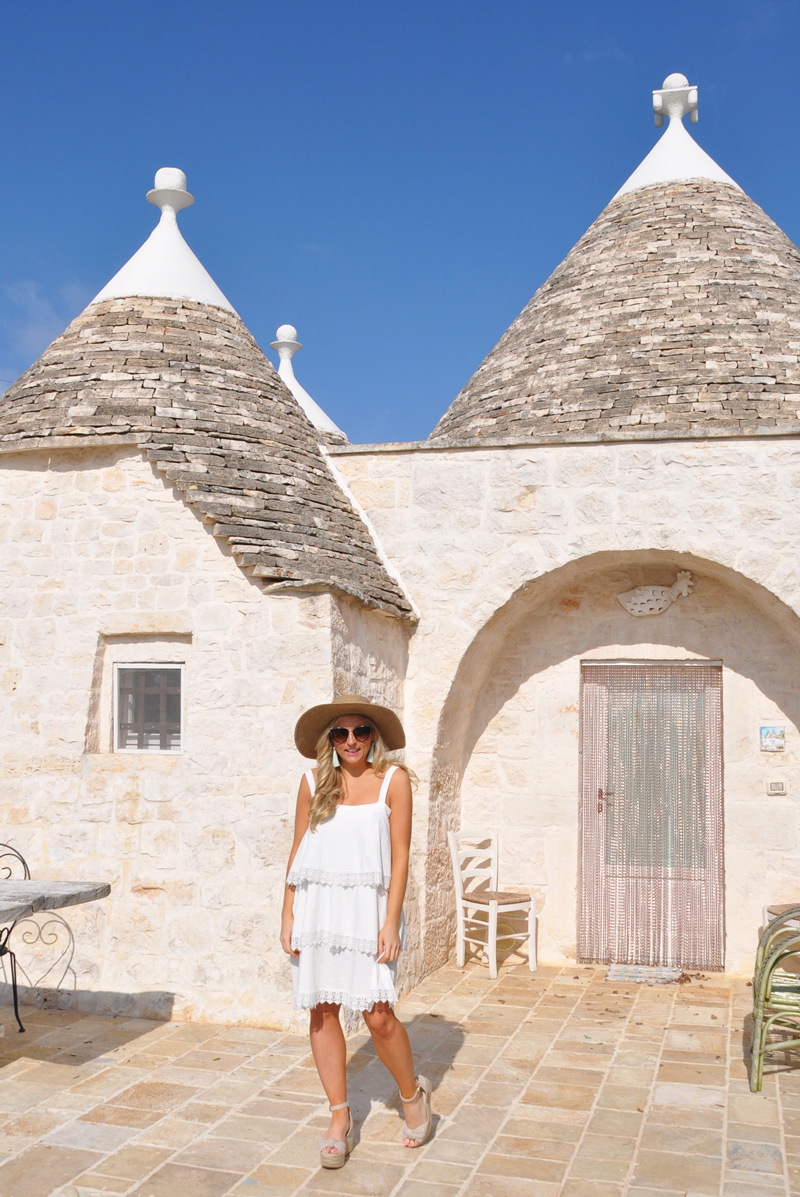 ~ Outfit Details: Dress ~ Hat ~ Sunglasses ~ Earrings ~Wedges from last season(my favorites), but as far as similar wedges from this season, I'm loving these & these ~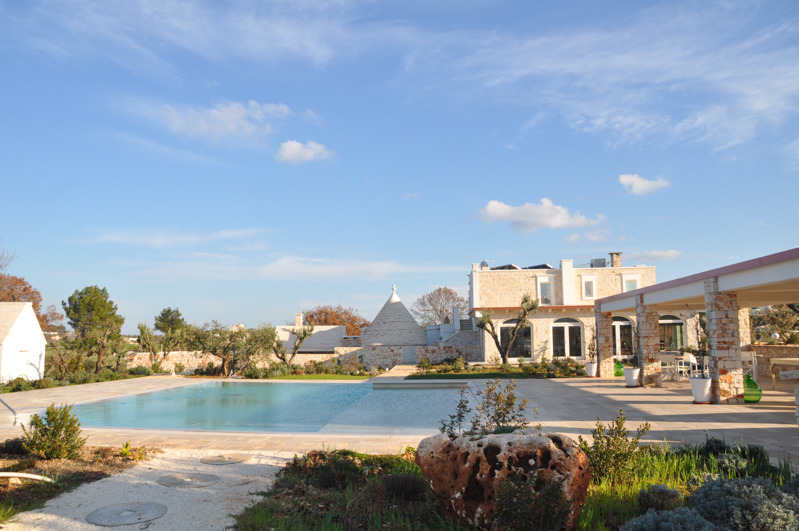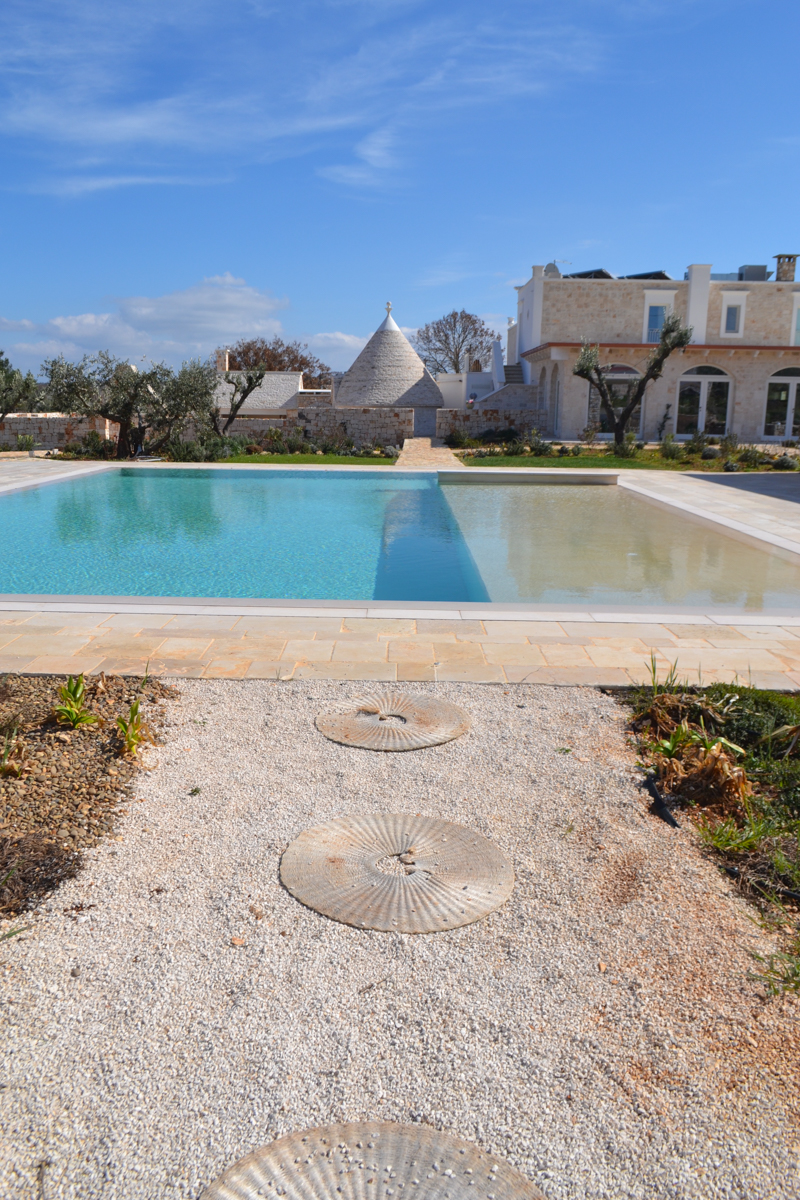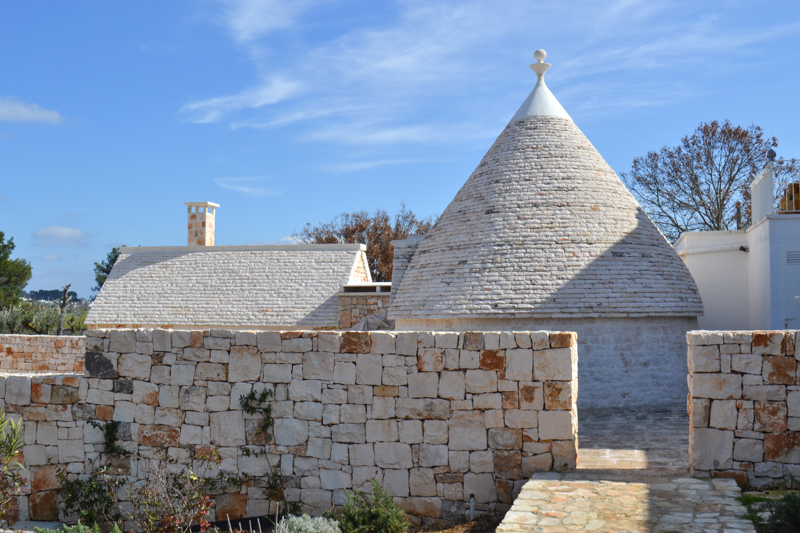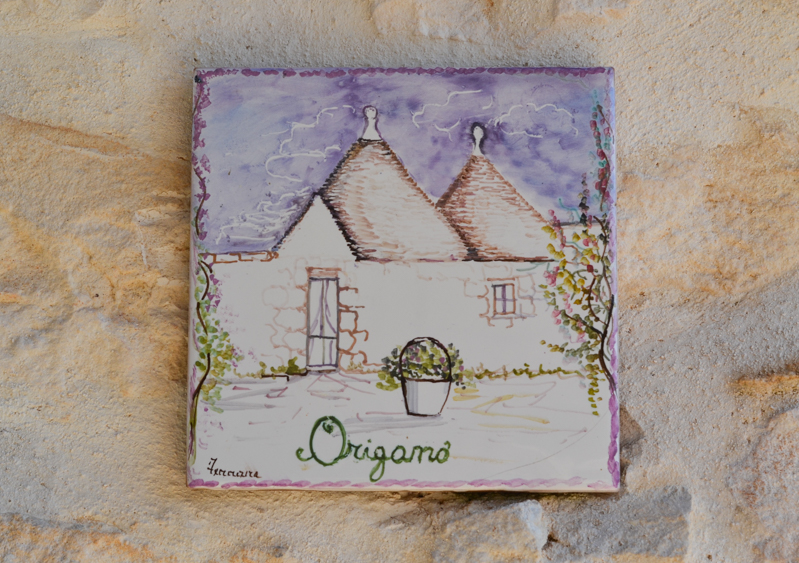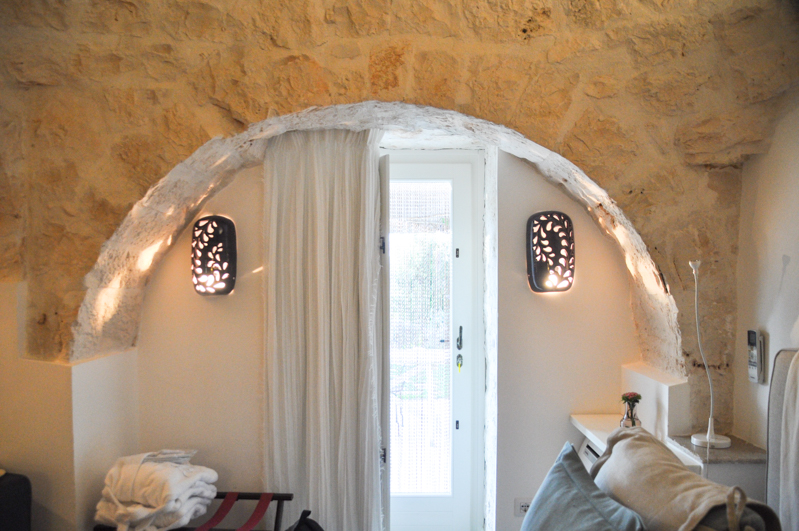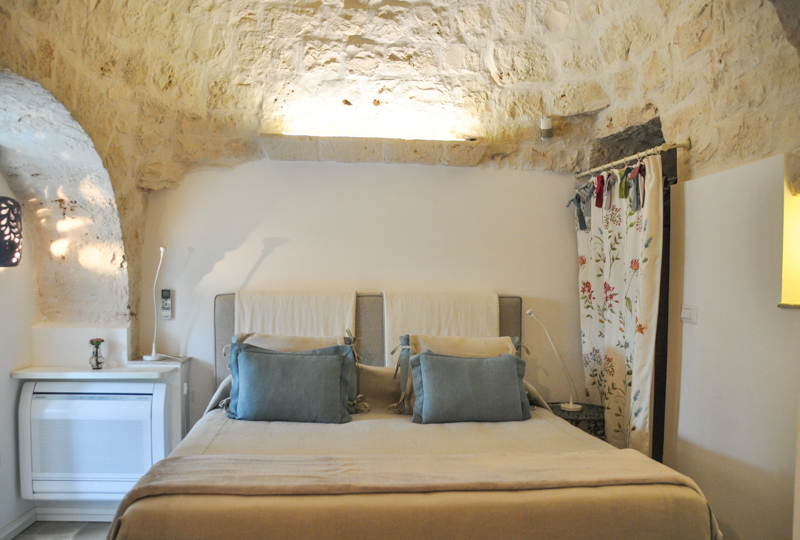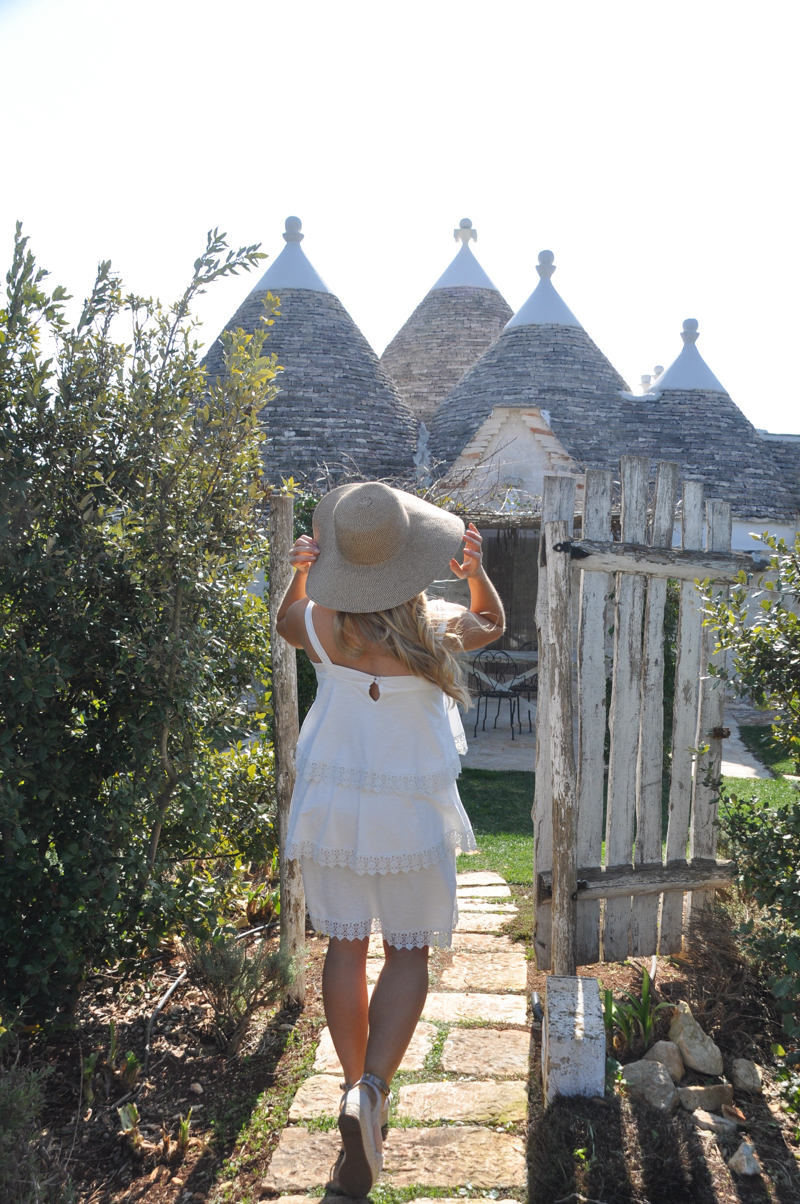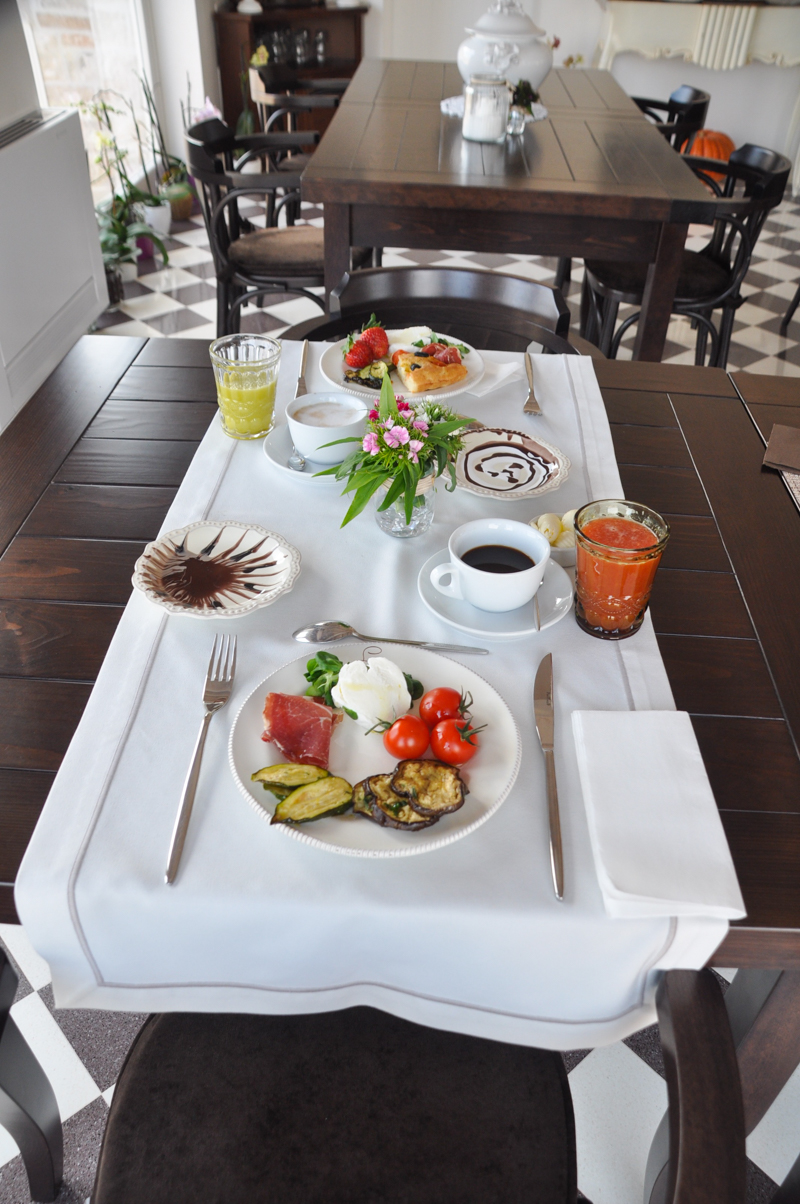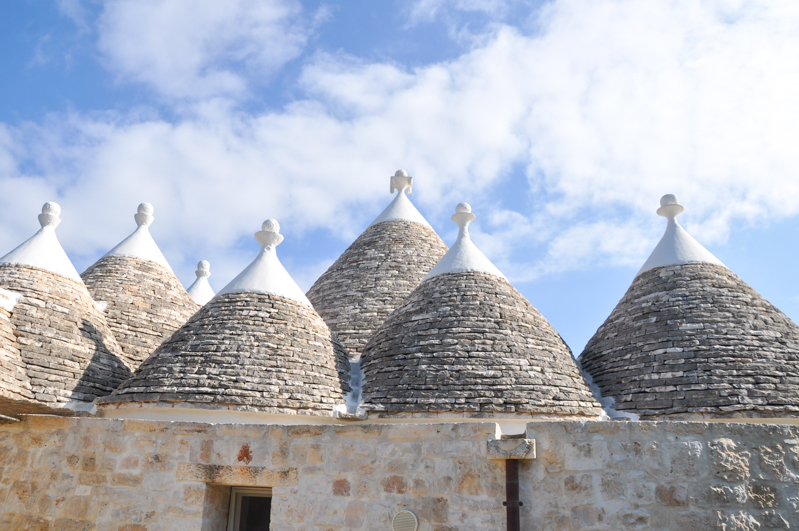 ---
Alberobello
~ After leaving Leonardo Trulli, we drove to Alberobello, the UNESCO heritage protected town of white trulli huts. Perhaps it was the fact that we had just had the most authentic trullo experience at Leonardo Trulli, but we weren't as impressed as we thought! It is very touristy. I would maybe just spend a couple of hours there wandering around the streets. However, I would say go to Leonardo Trulli and maybe you can skip Alberobello!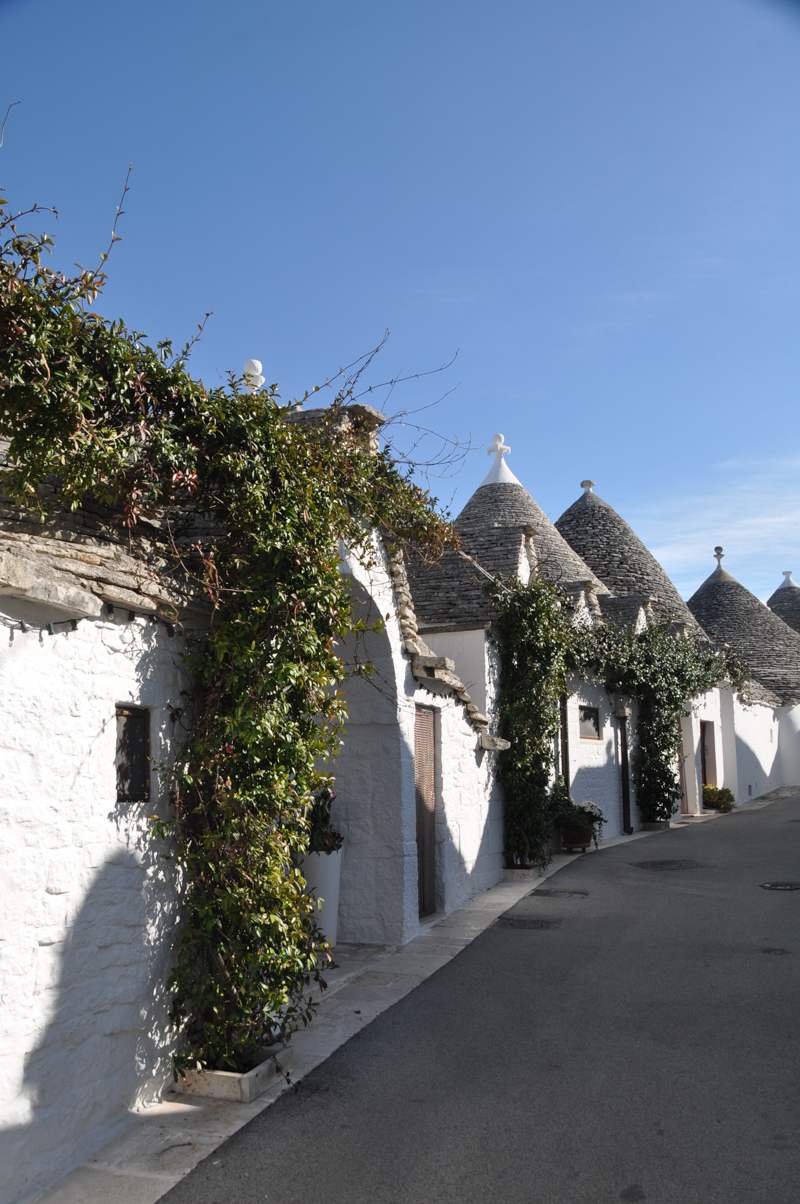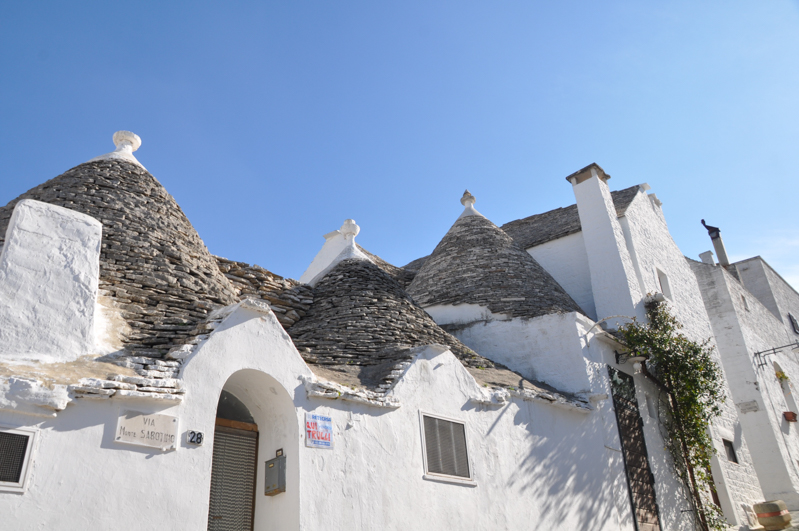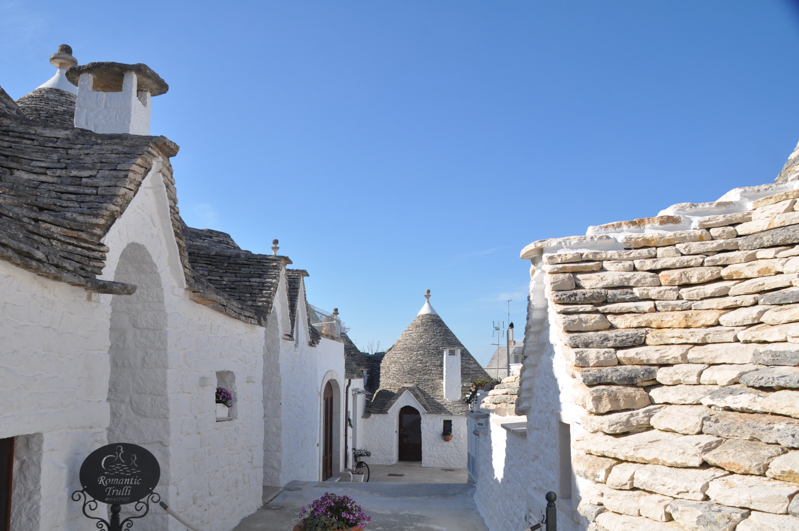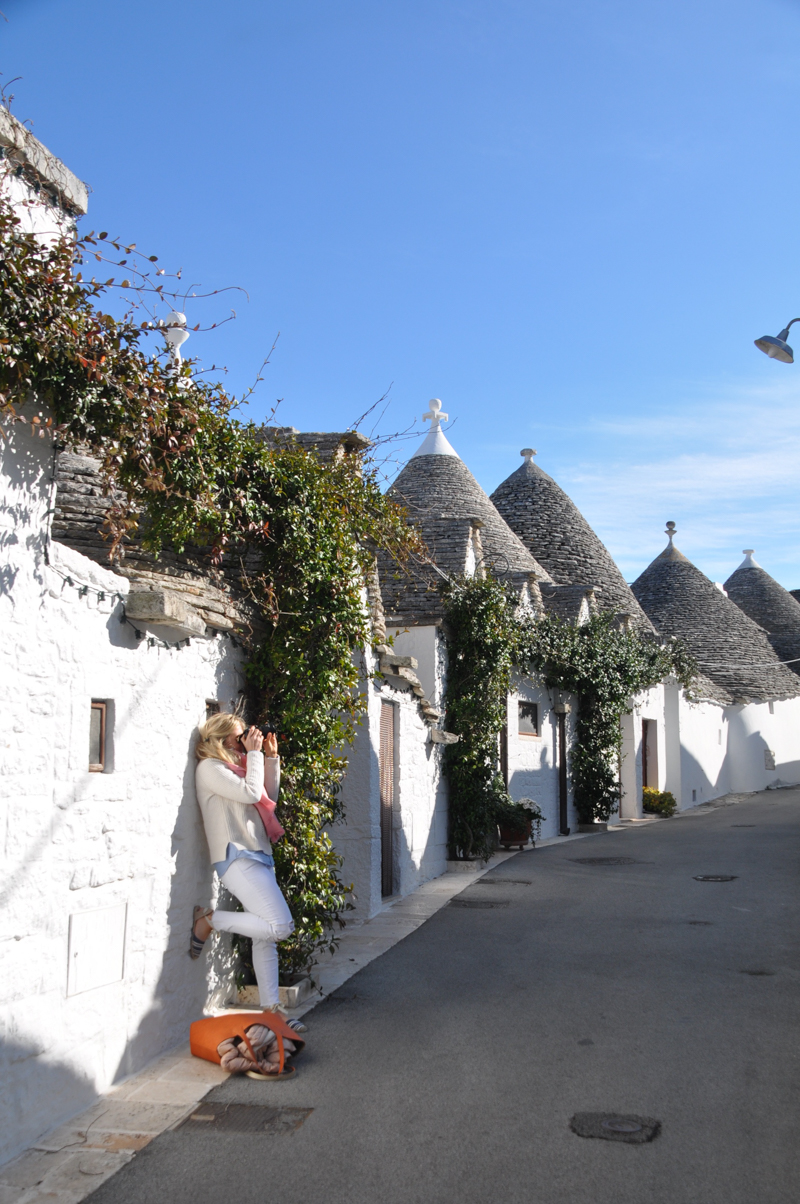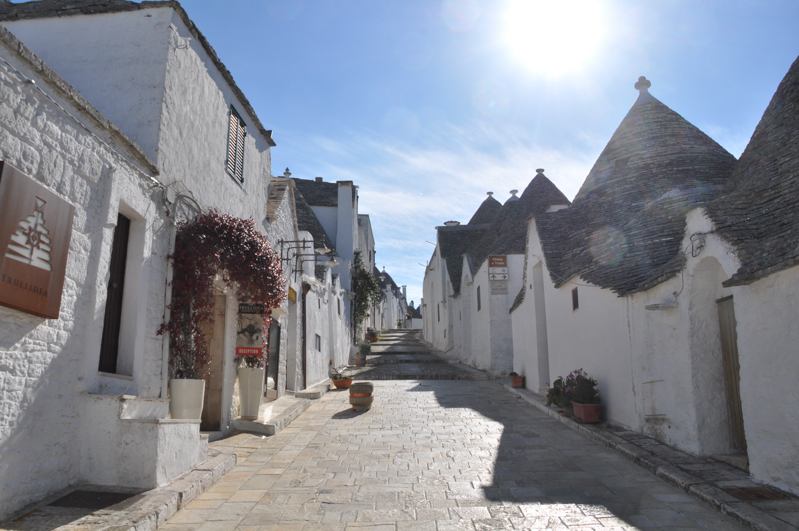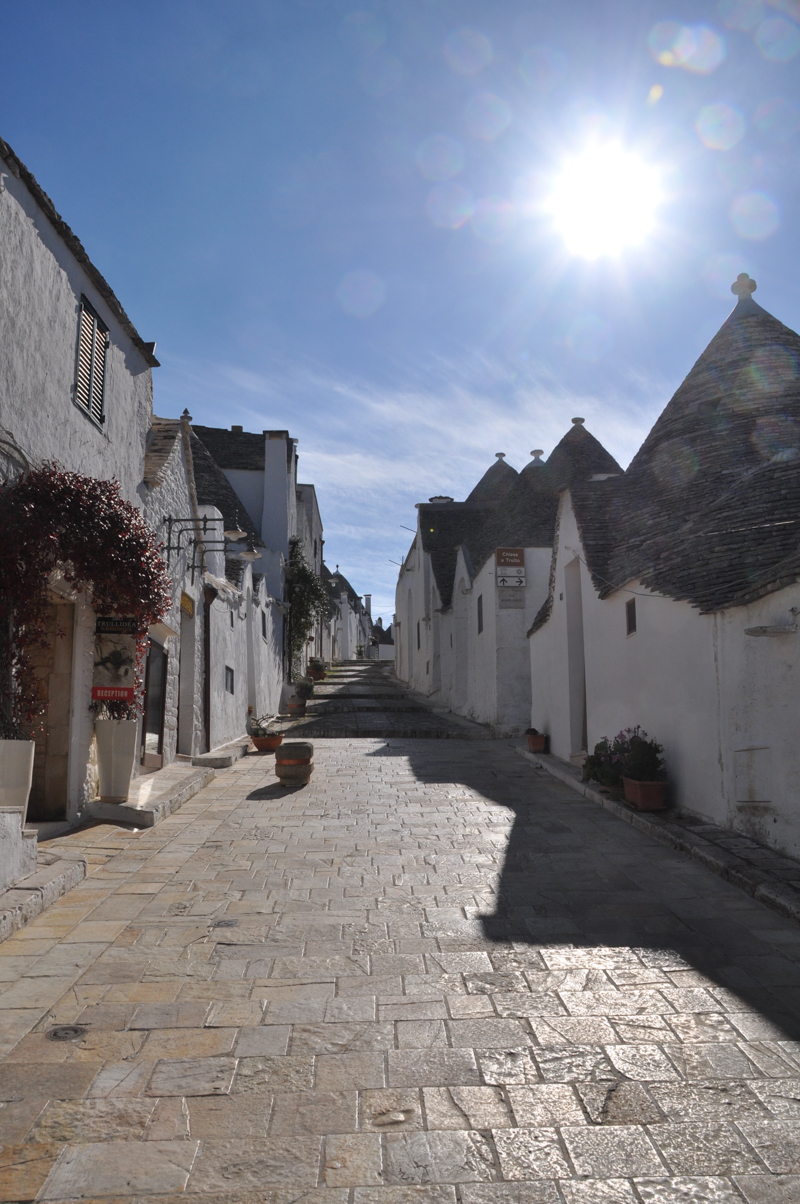 Thank you so much for following along! Big thanks to Leonardo Trulli for partnering on this post and to Fizia Wang for her help with photography!
Gratefully with love,
xoxoxoxoxoxoxoxoxoxoxoxoxo Rhiana