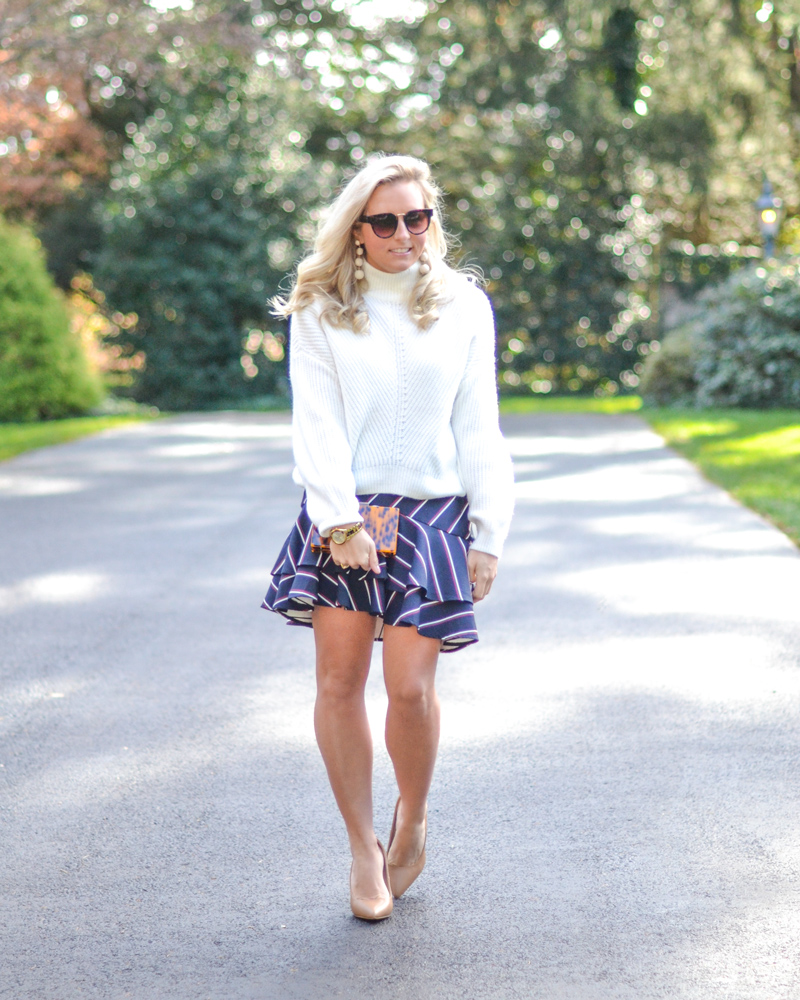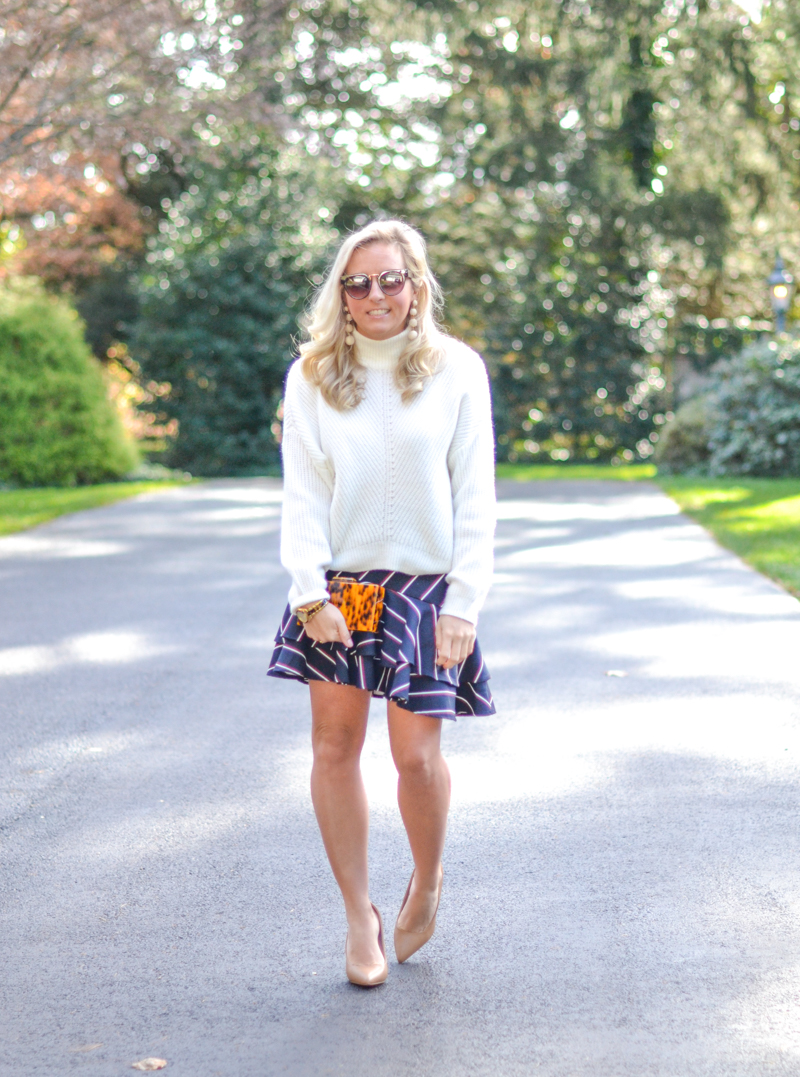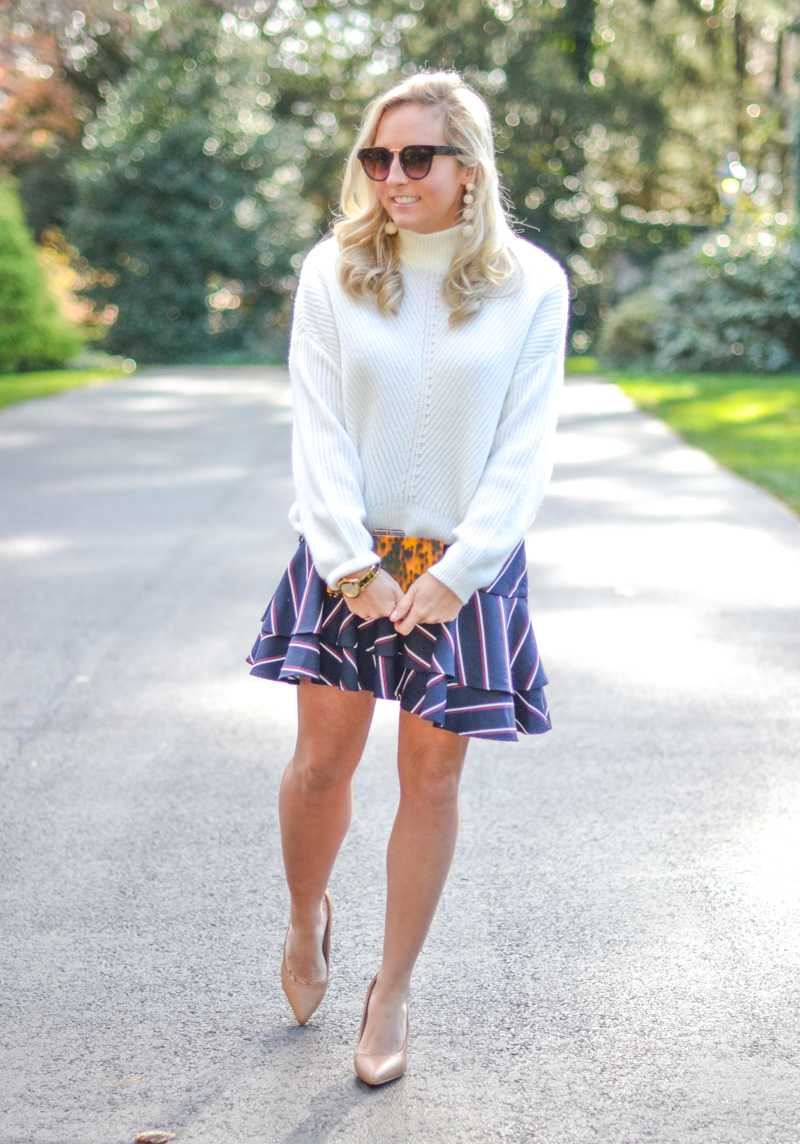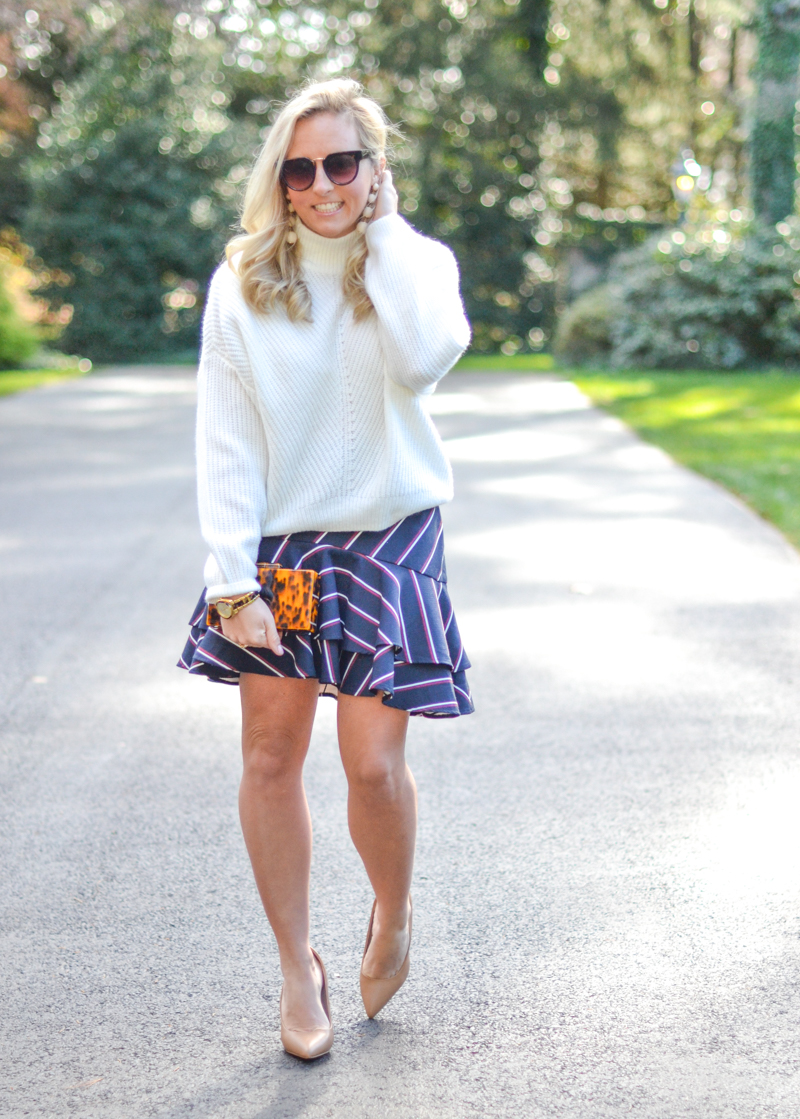 ~ Outfit Details: Skirt (on sale!) ~ Sweater here in Regular and here in Petite (also on sale!) ~ Heels ~ Similar Tortoise Clutch ~ Similar Earrings ~ Similar Sunglasses ~ Similar Watch (this is amazing! and it's on sale!)
~ Today was STRIPES day for Outfit Advent, and boy, do I love stripes! I always thought of stripes to be very "New England," very nautical, very classic Americana if you will…until I moved to Italy. Stripes are so Italian! Wait, stripes are so German! Wait! I think STRIPES, like SMILES, are UNIVERSAL!
What I love about them is that they look great in a multitude of textiles and personally, I can't get enough of them when it comes to interiors! When it comes to my closet, it's true that a large percentage (if I had to guess, I would say a solid 25%?) is comprised of stripes (I'm a sailor…stripes are like camo to us). However, what I can say about this insane fact is that they last FOREVER. Truly. And they can be paired with so much and transition well into all seasons.
This skirt is SO me in my high school days! Truly! The stripes and ruffles (even the colors) are something I would have gravitated towards and thrown on with a button down and brown tweed blazer to work into the dress code at Hill. Even though I loved it the moment I tried it on, I debated getting it because of that thought. But, it's so fun to wear a flouncy preppy ruffle skirt now as an adult, and style in a more mature way. You will NOT believe it but both my skirt and sweater are on super sale for under $50 right now. SCOOP THEM UP because they are so great! This is my most favorite recent outfit I think?!
I hope that you are having a wonderful holiday season so far! Don't forget to send me photos (or DM me) if you participate in Outfit Advent! I want to share all the photos on my story! I have LOVED seeing everyone participate so far this first week! It seriously fills my heart with so much joy and I'm so grateful for you all!!!
Gratefully with love,
xoxoxoxoxoxoxoxoxo Rhiana
---
Shop my Look!