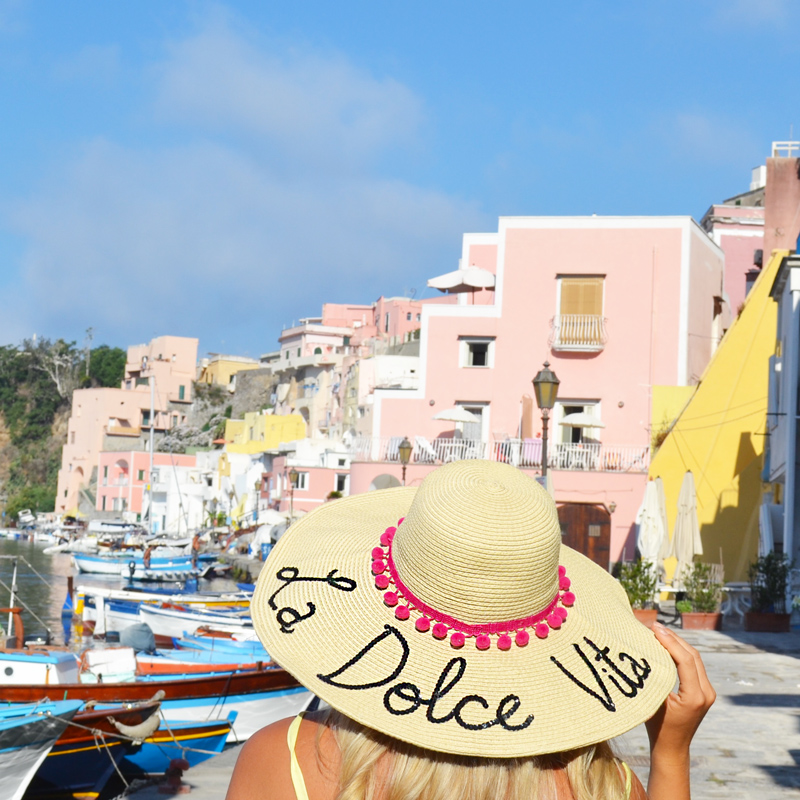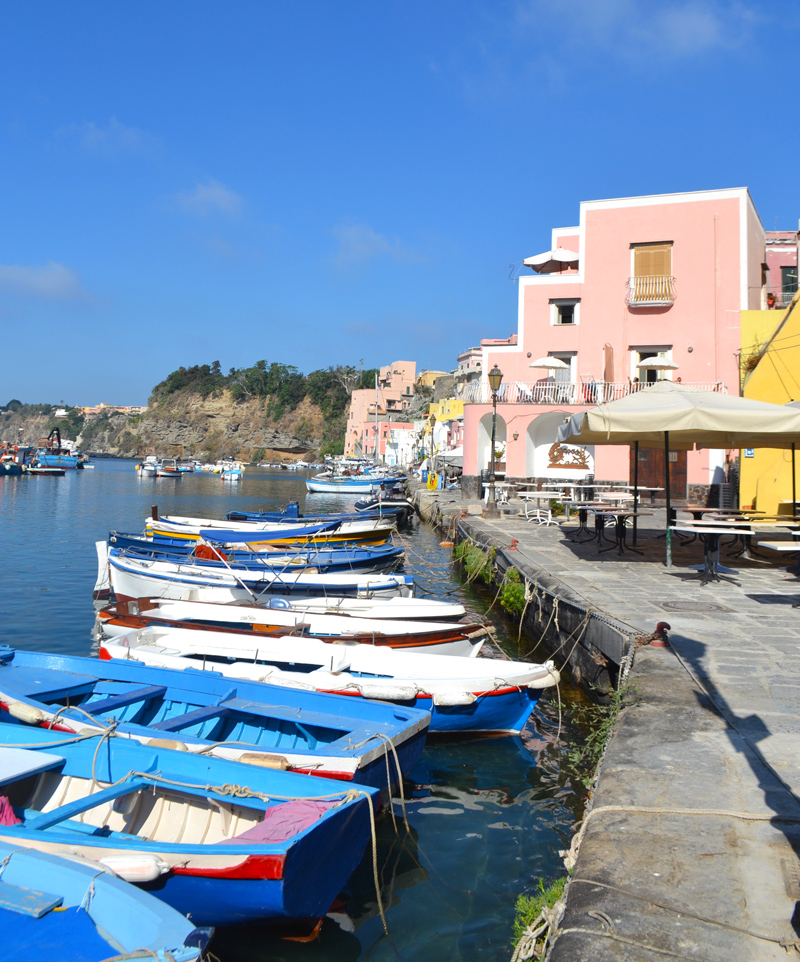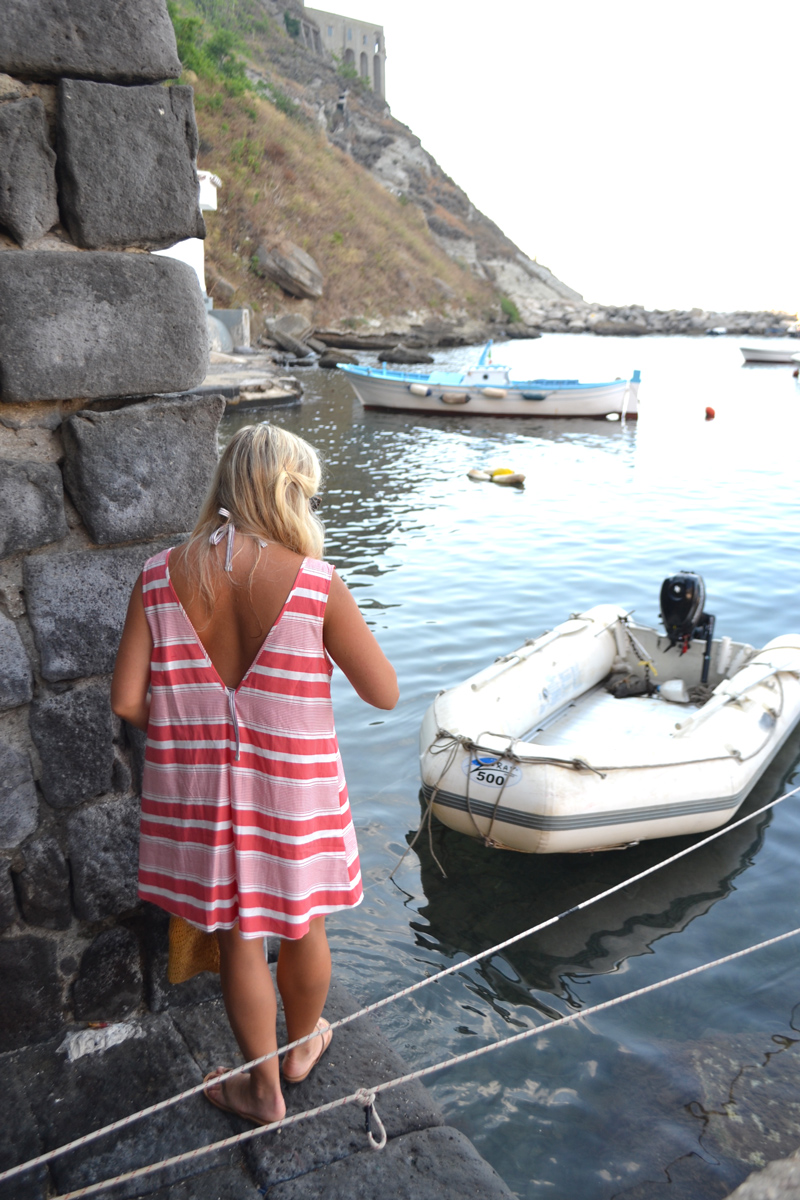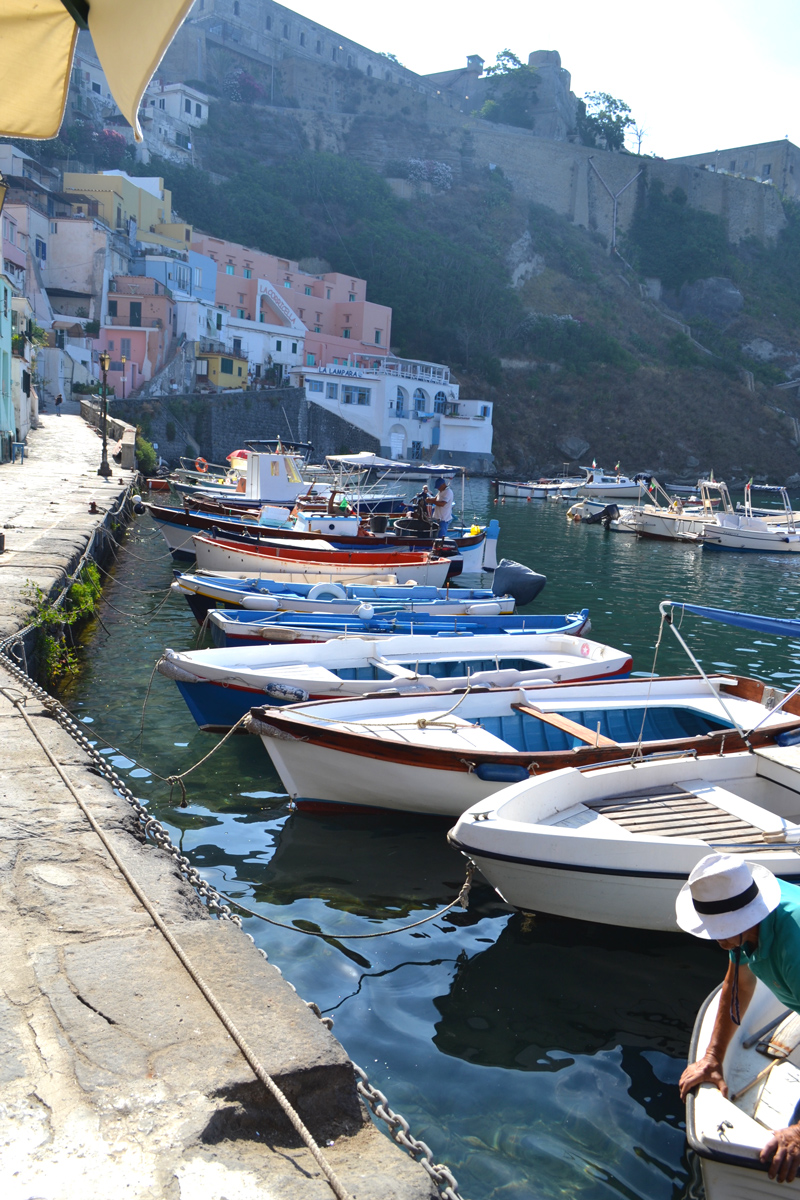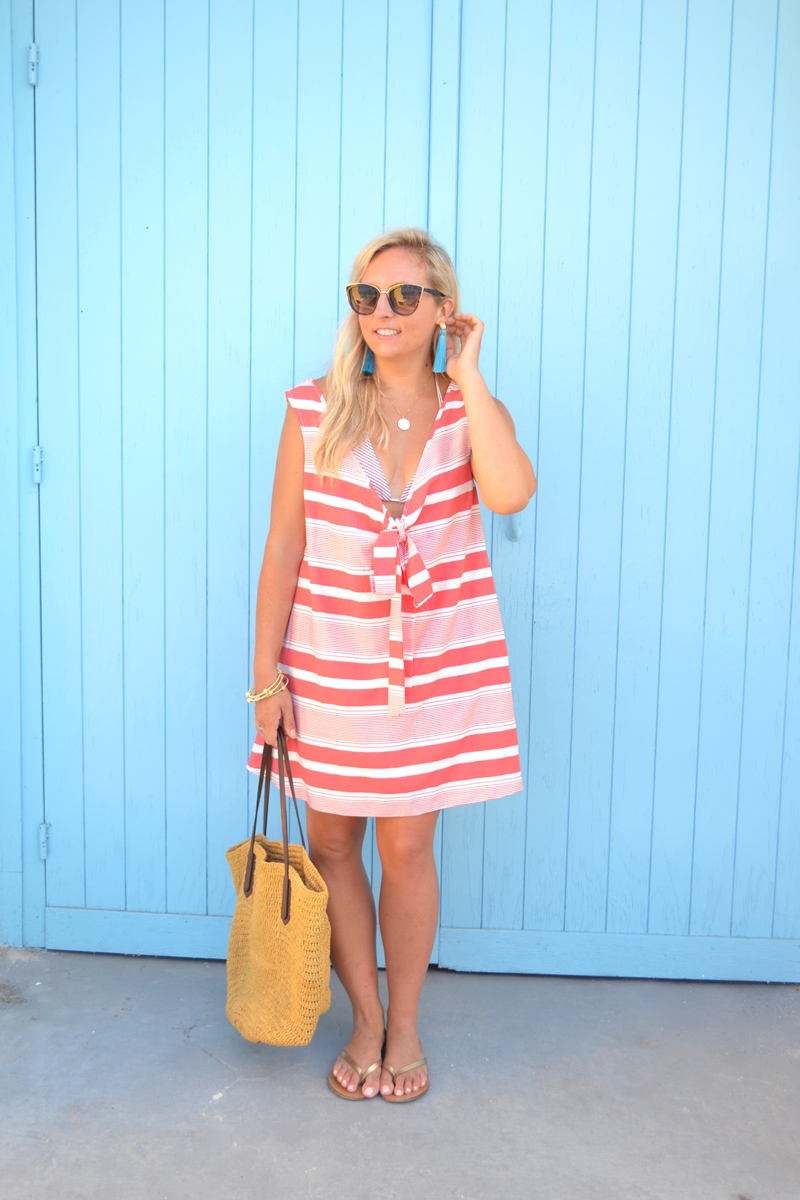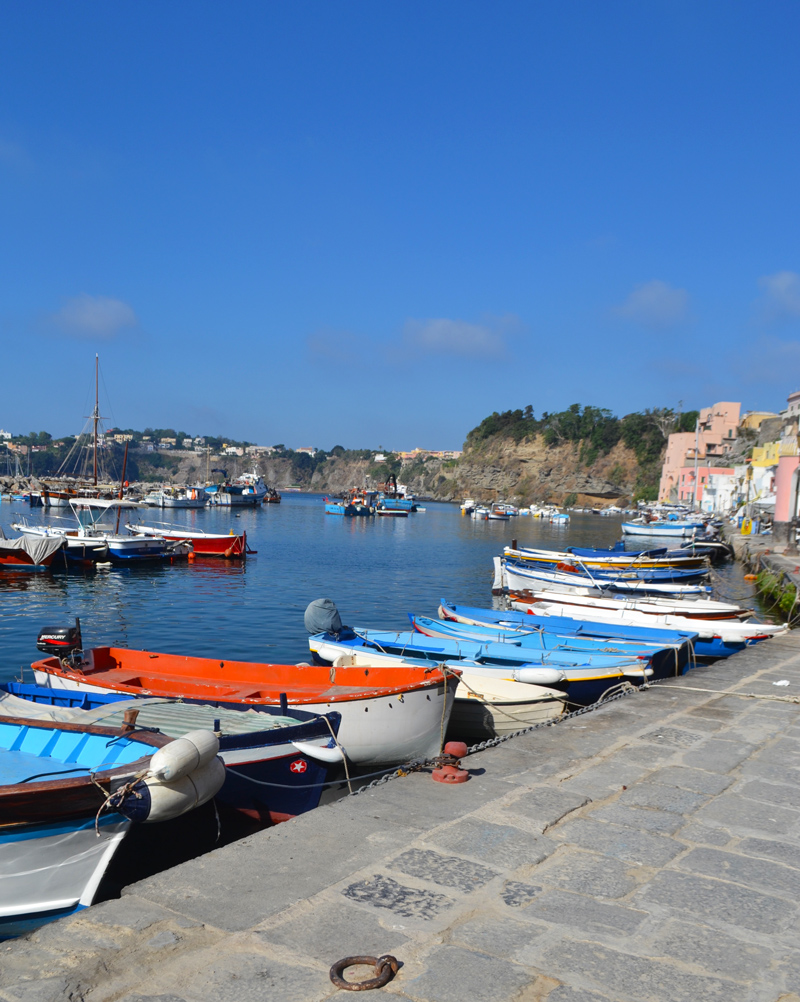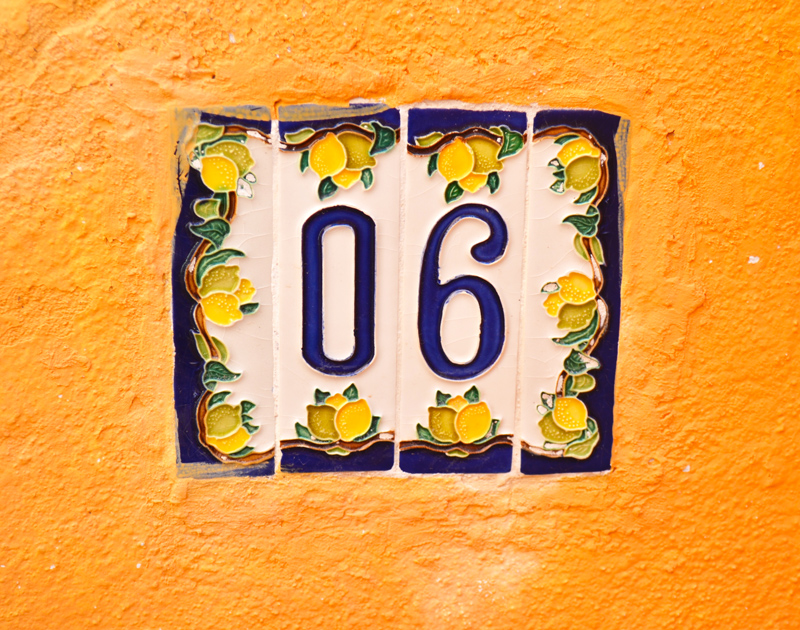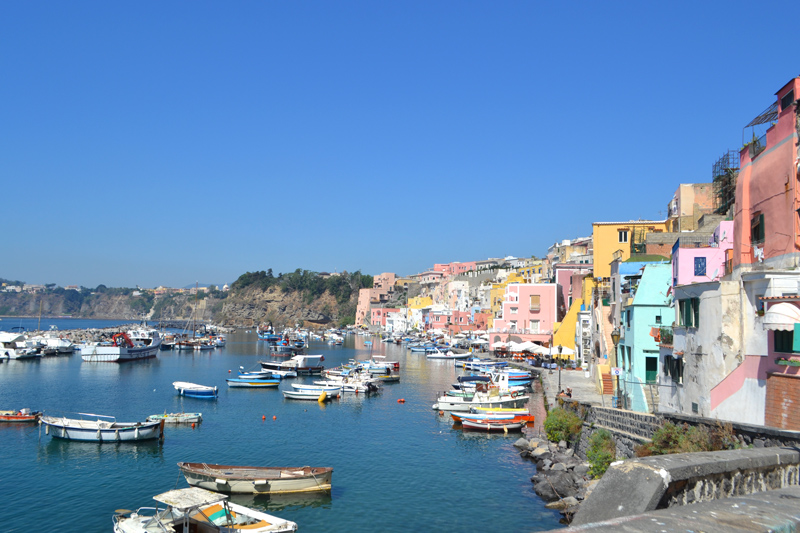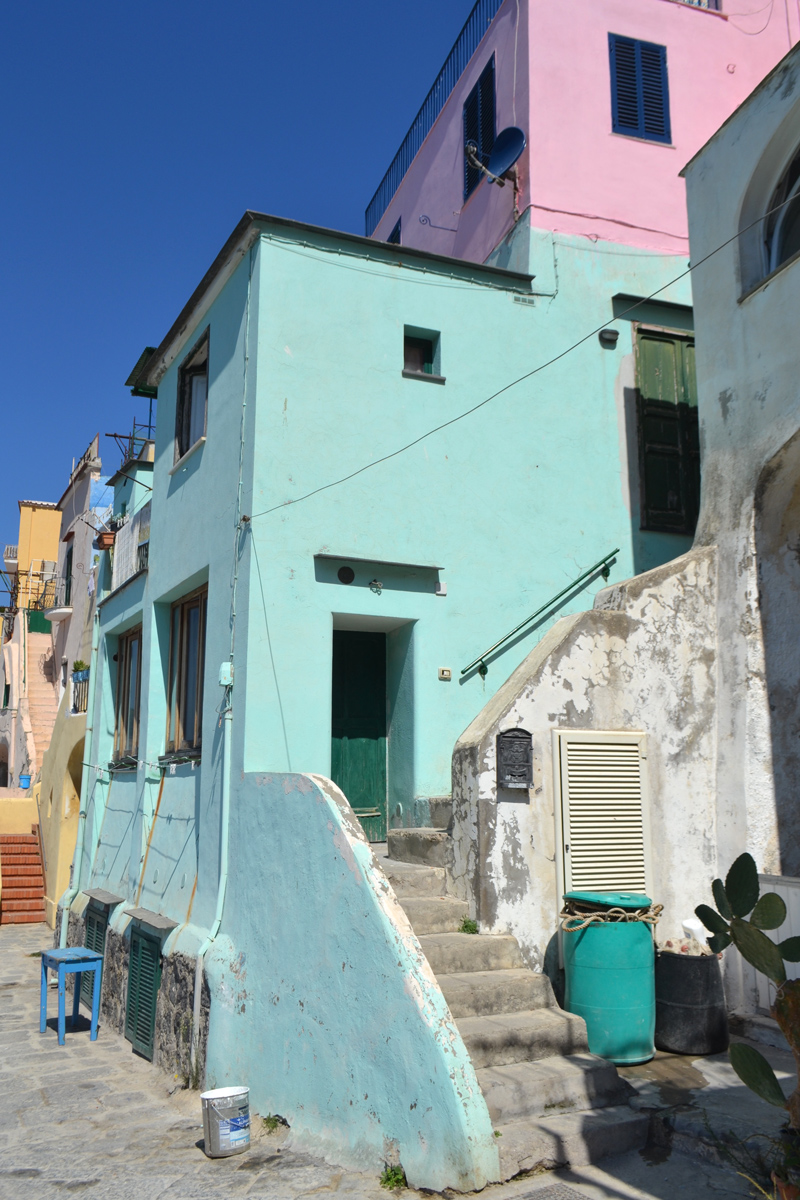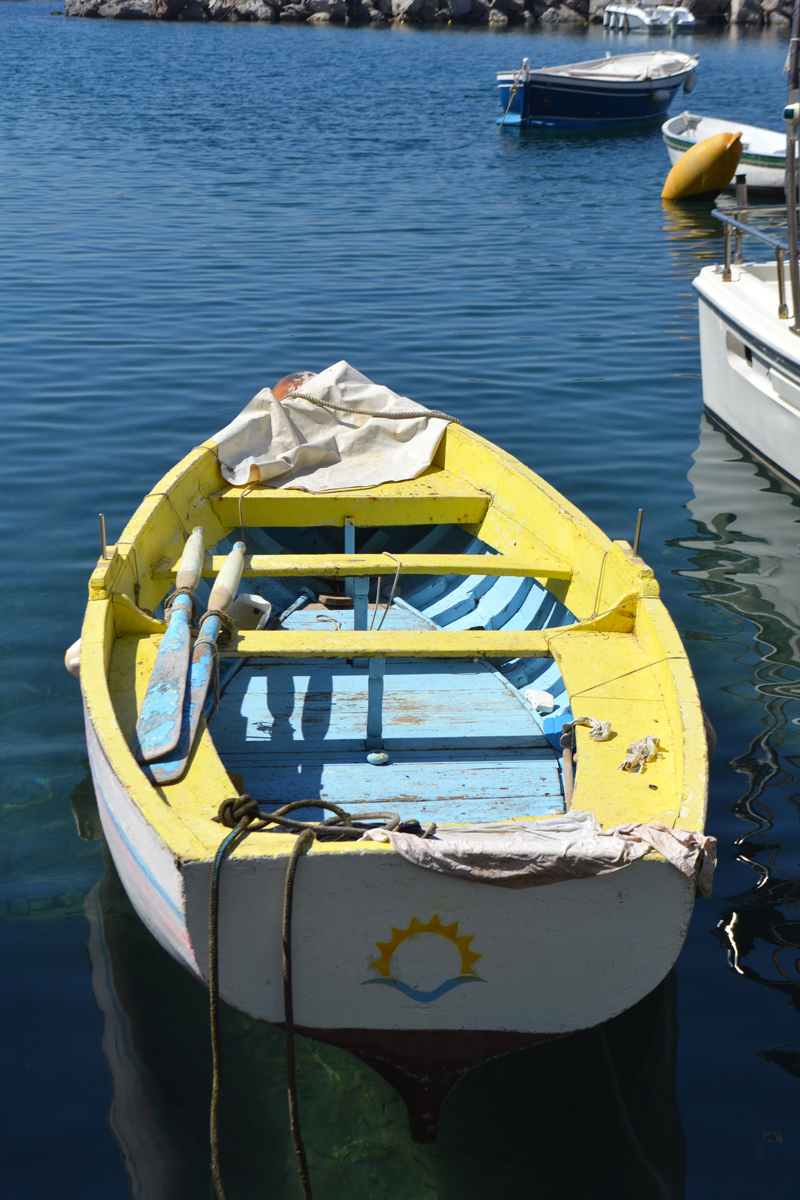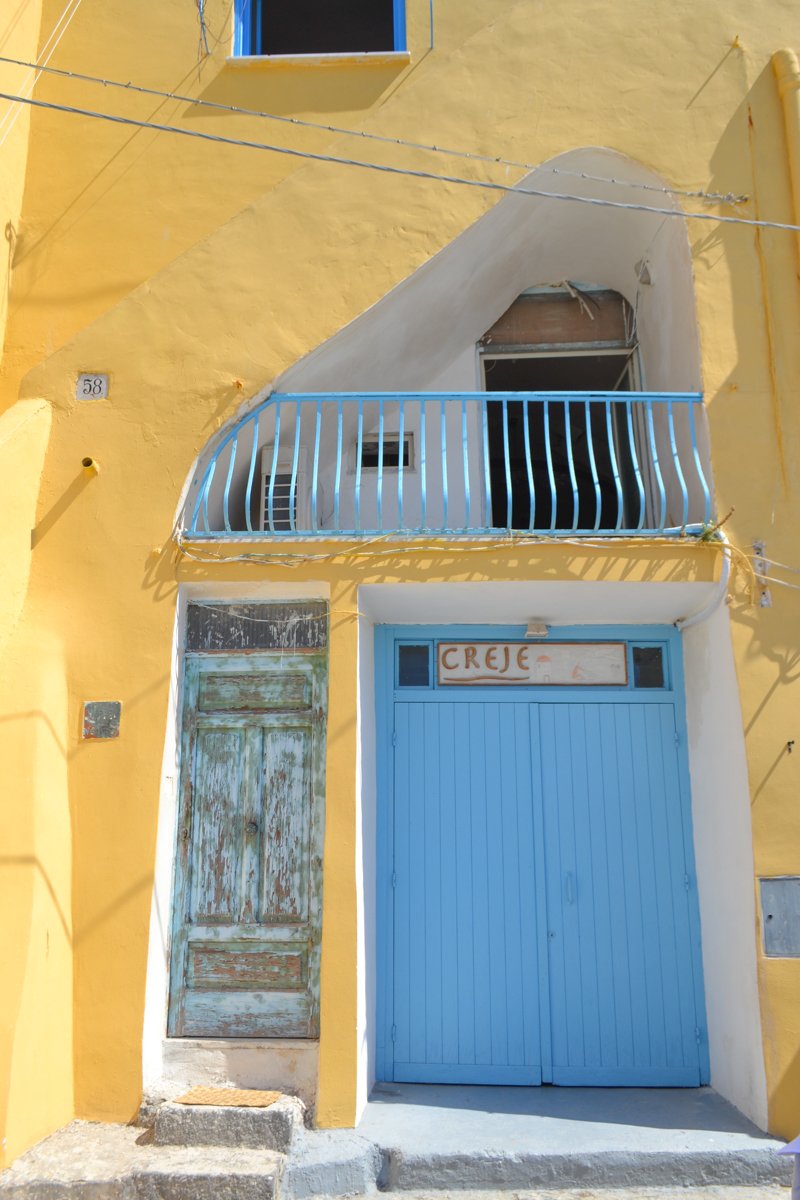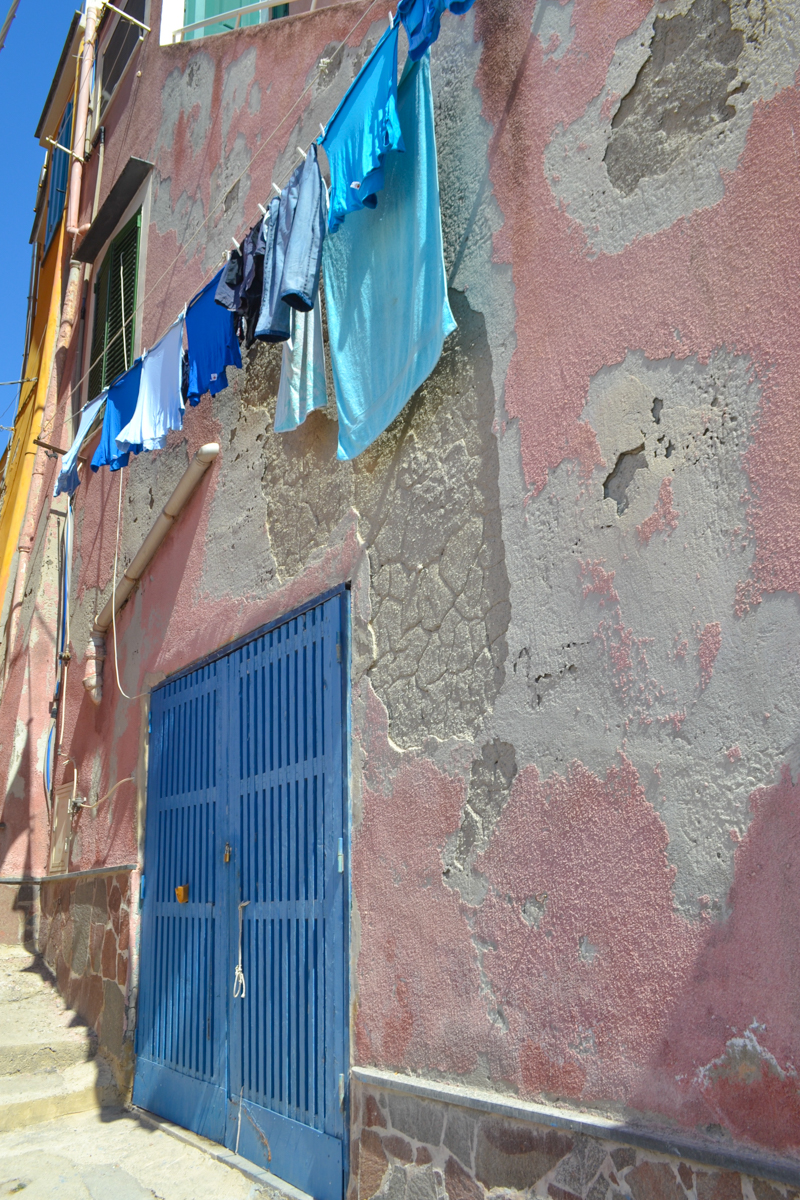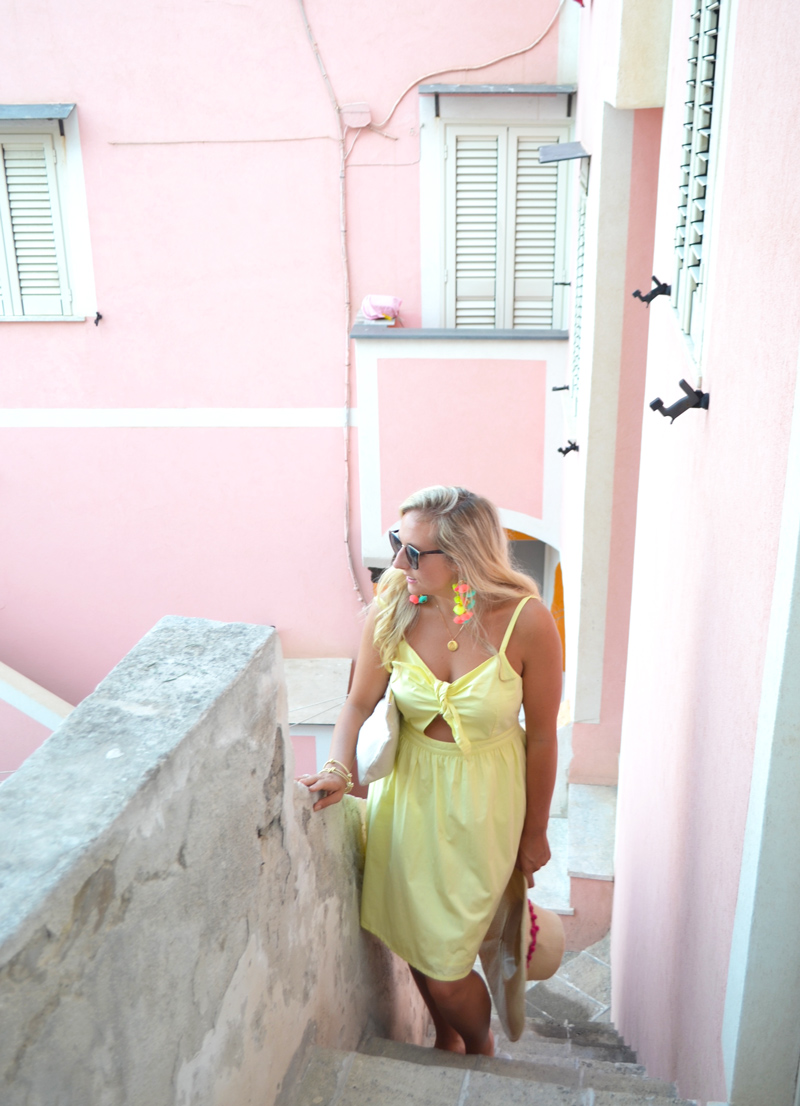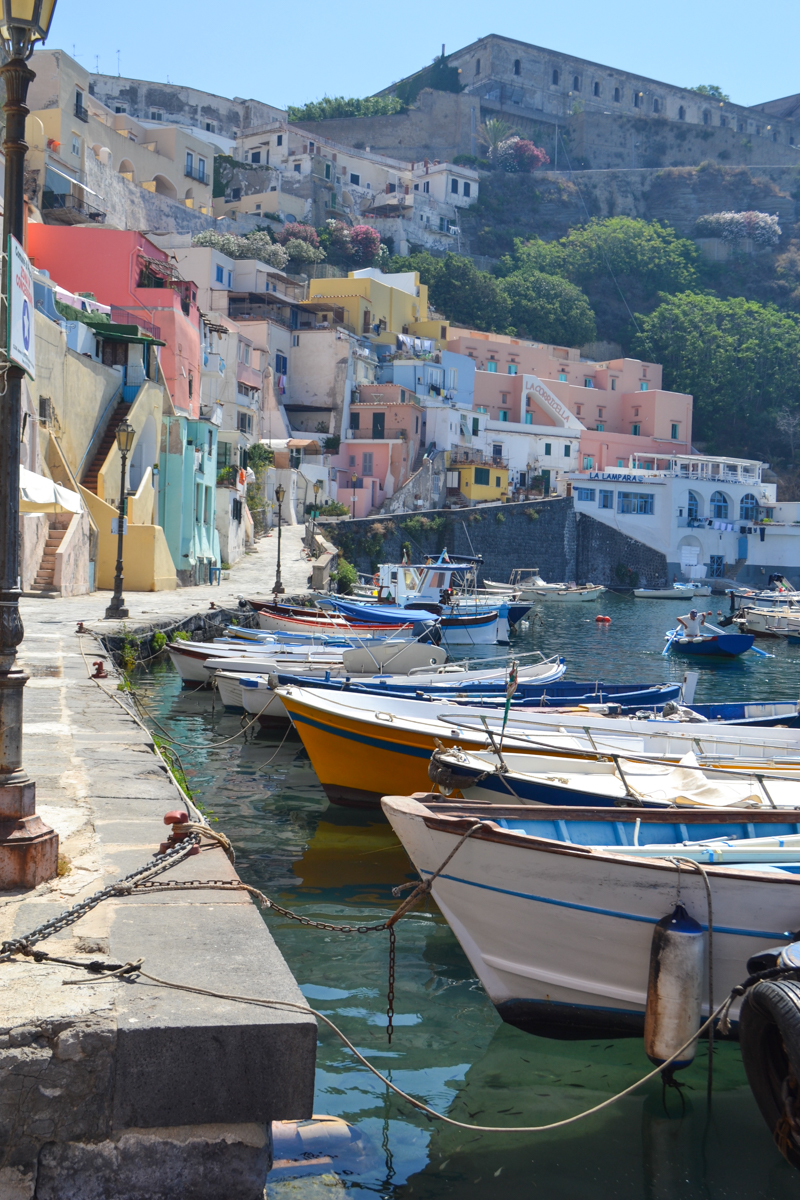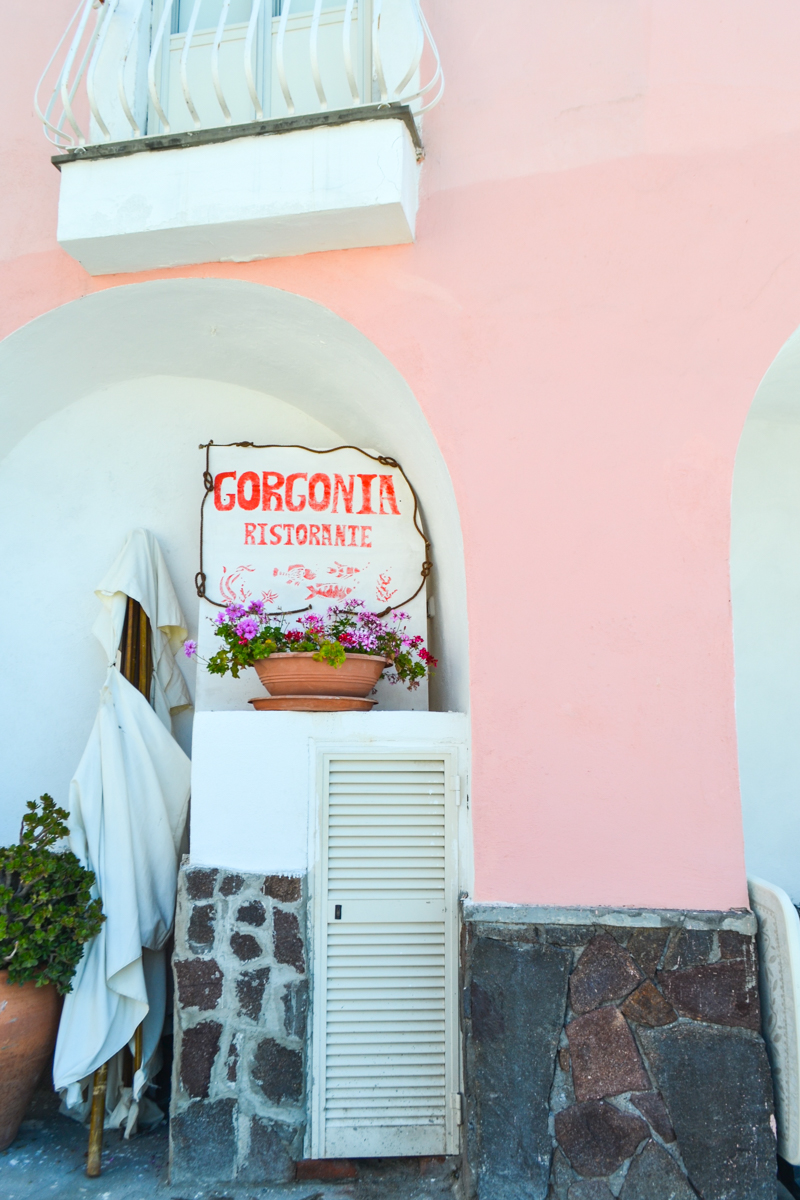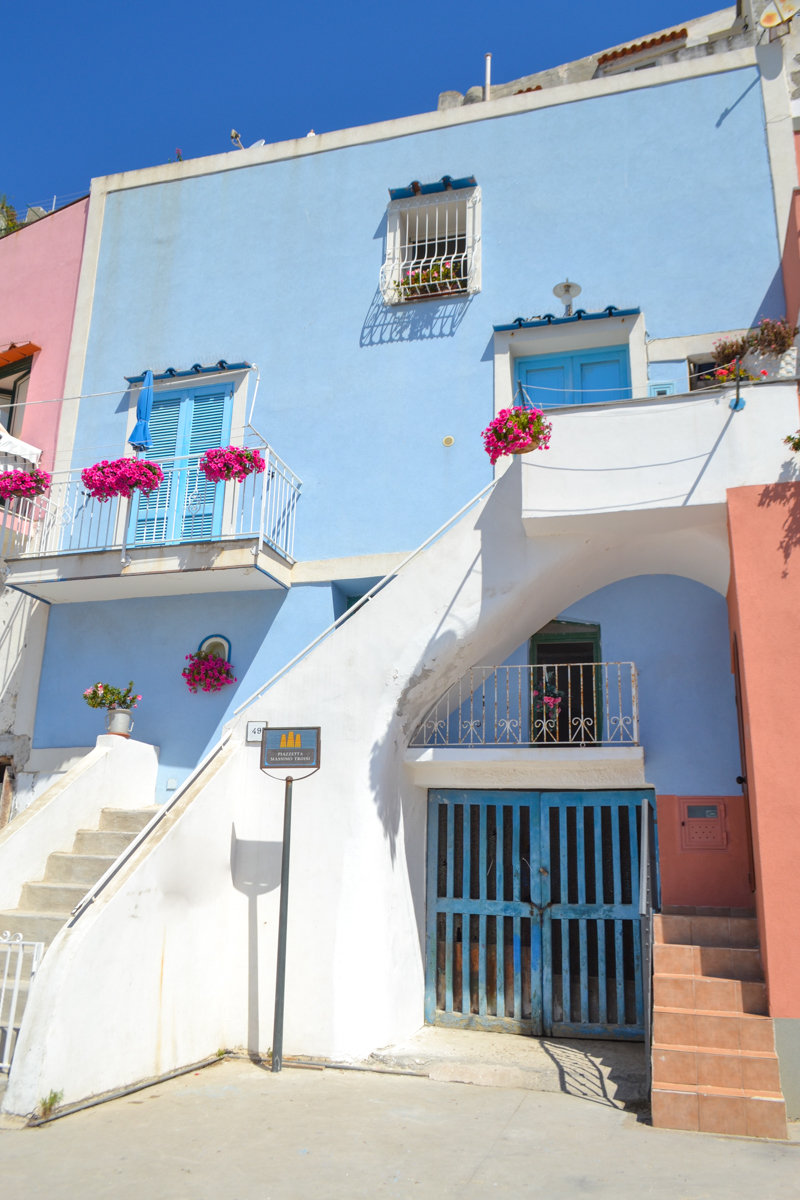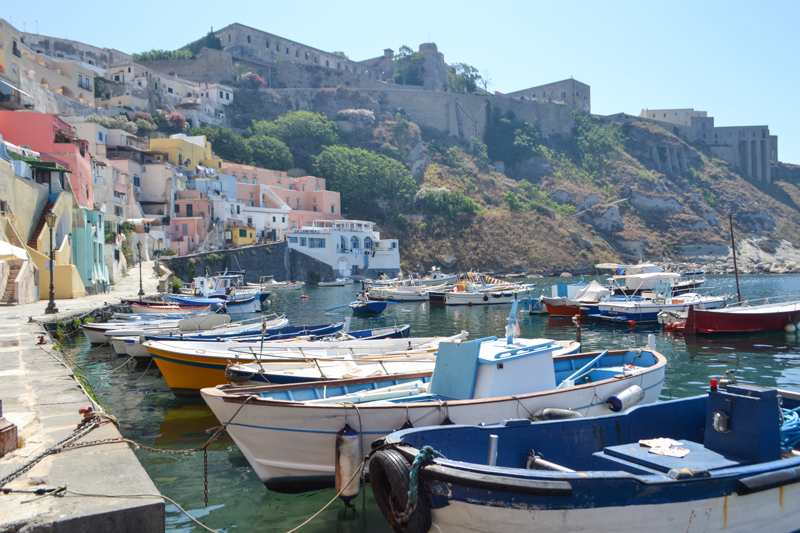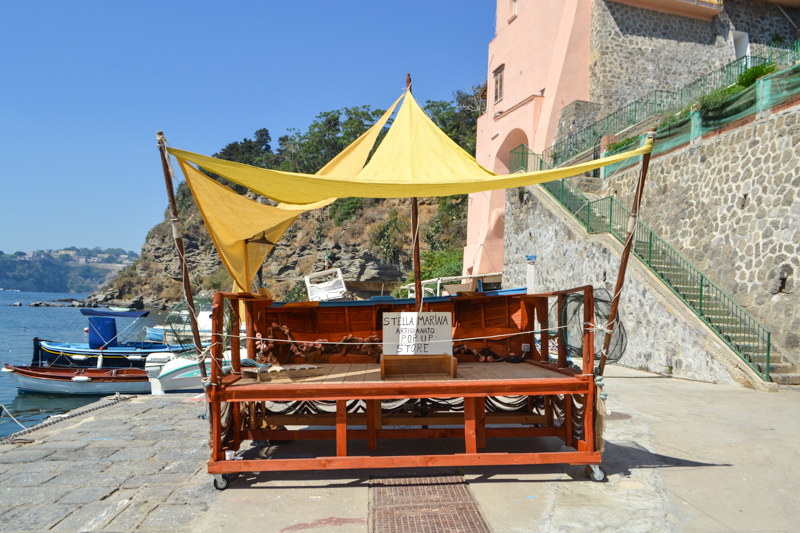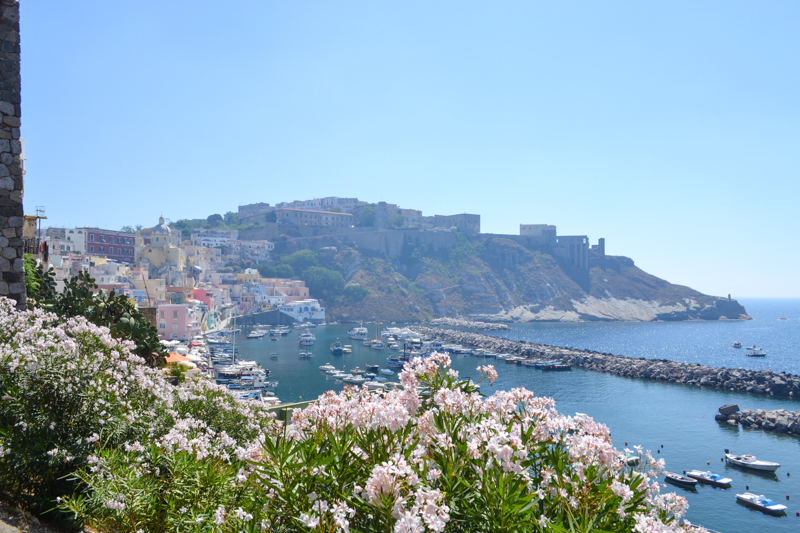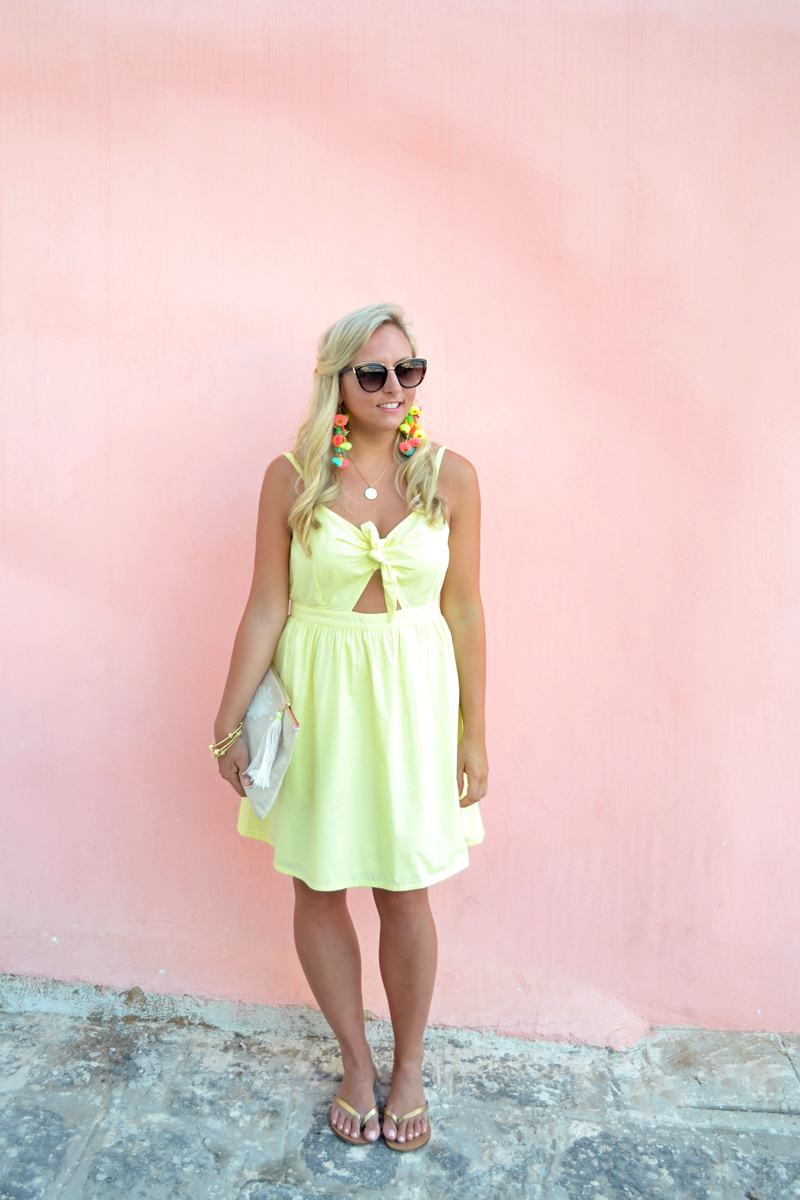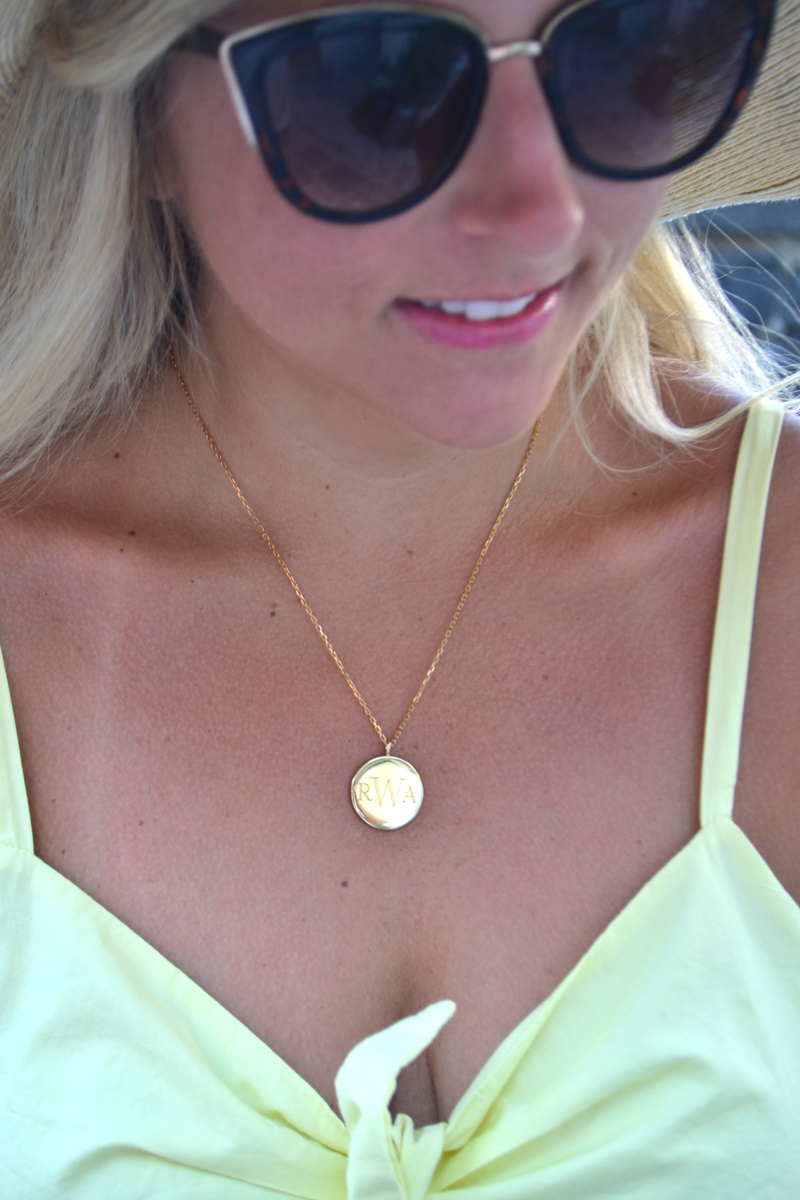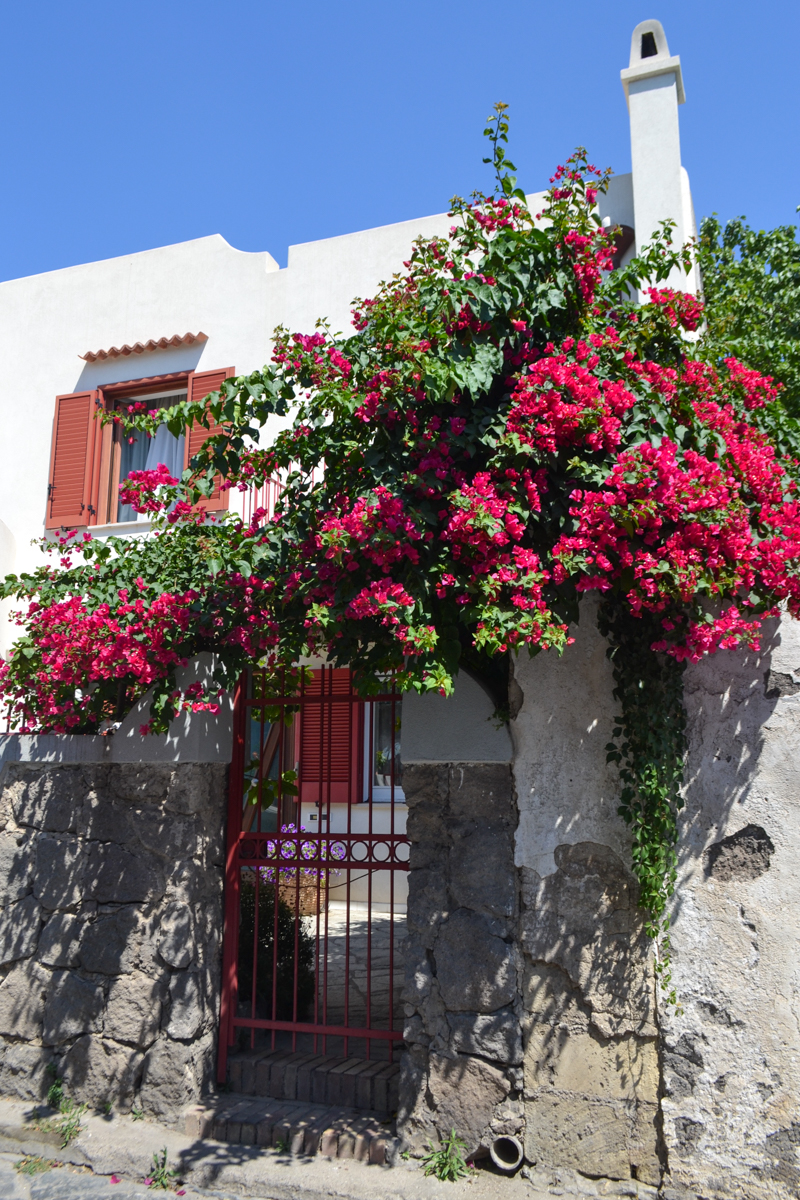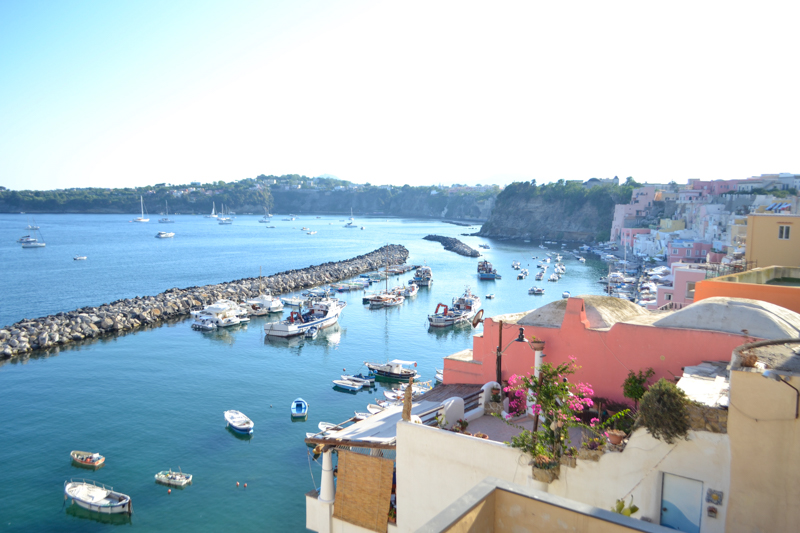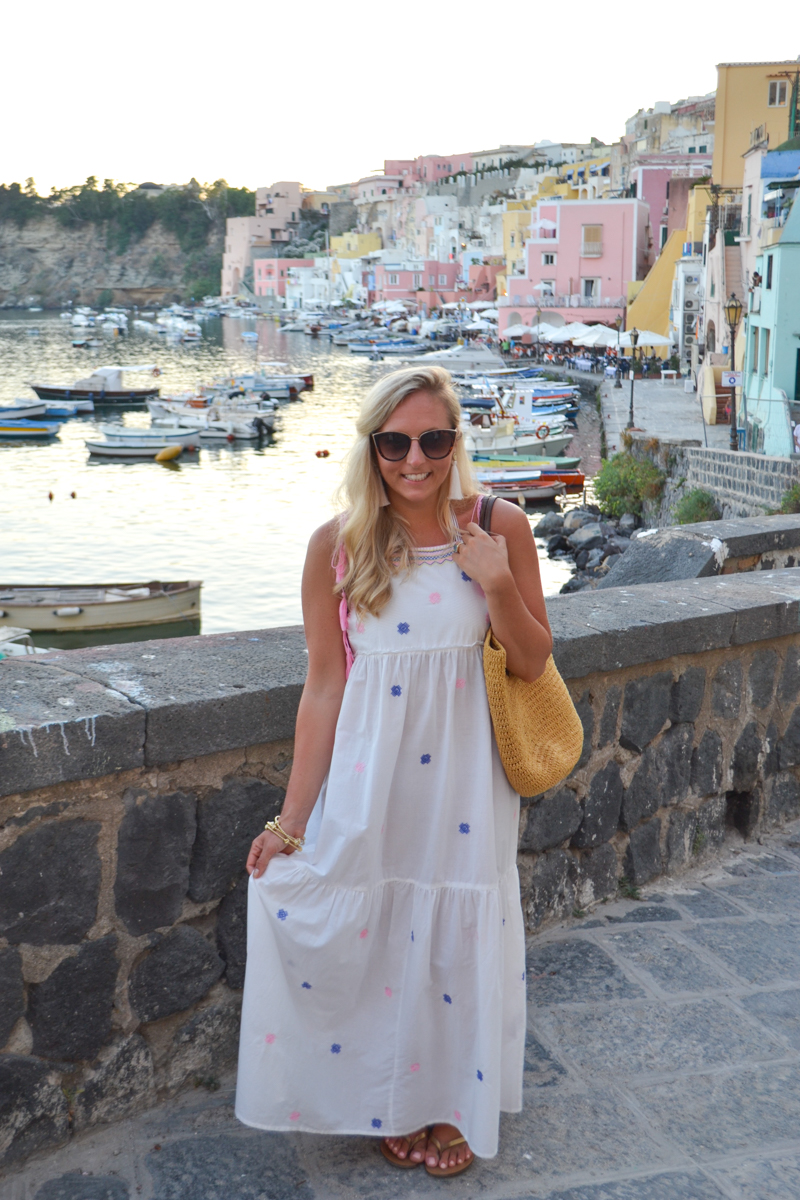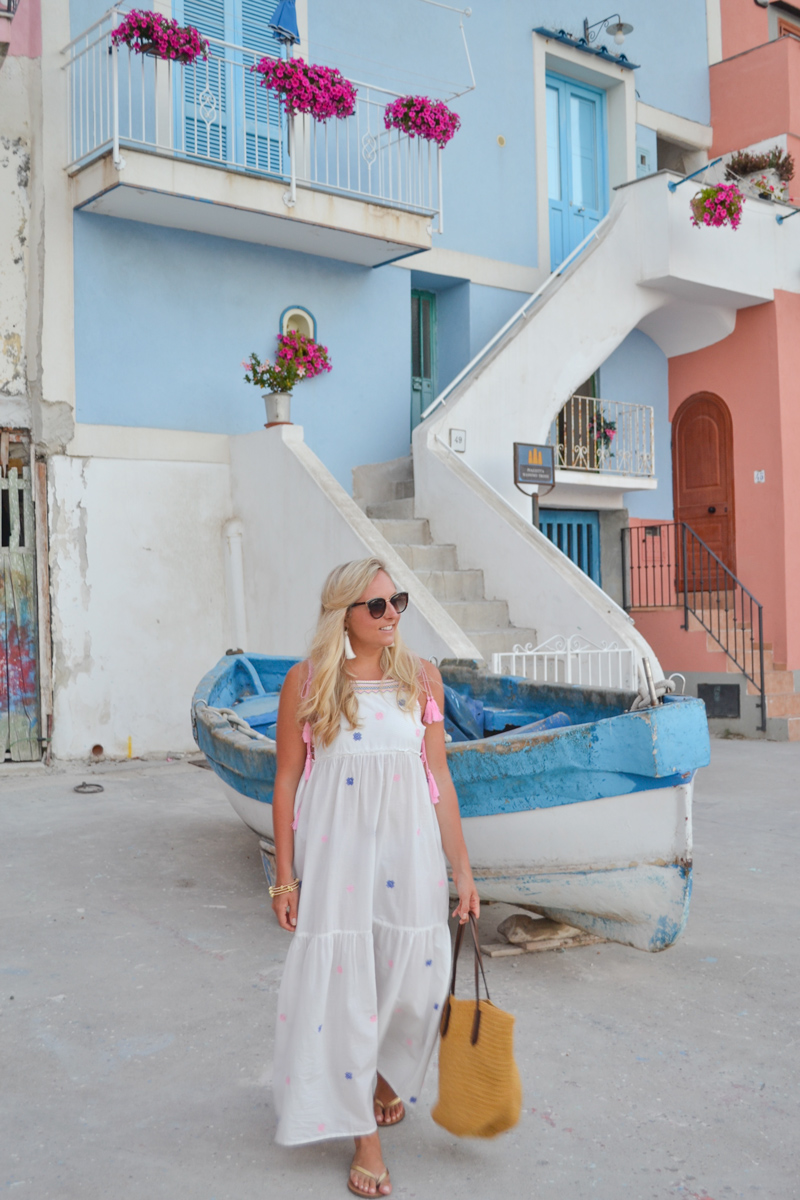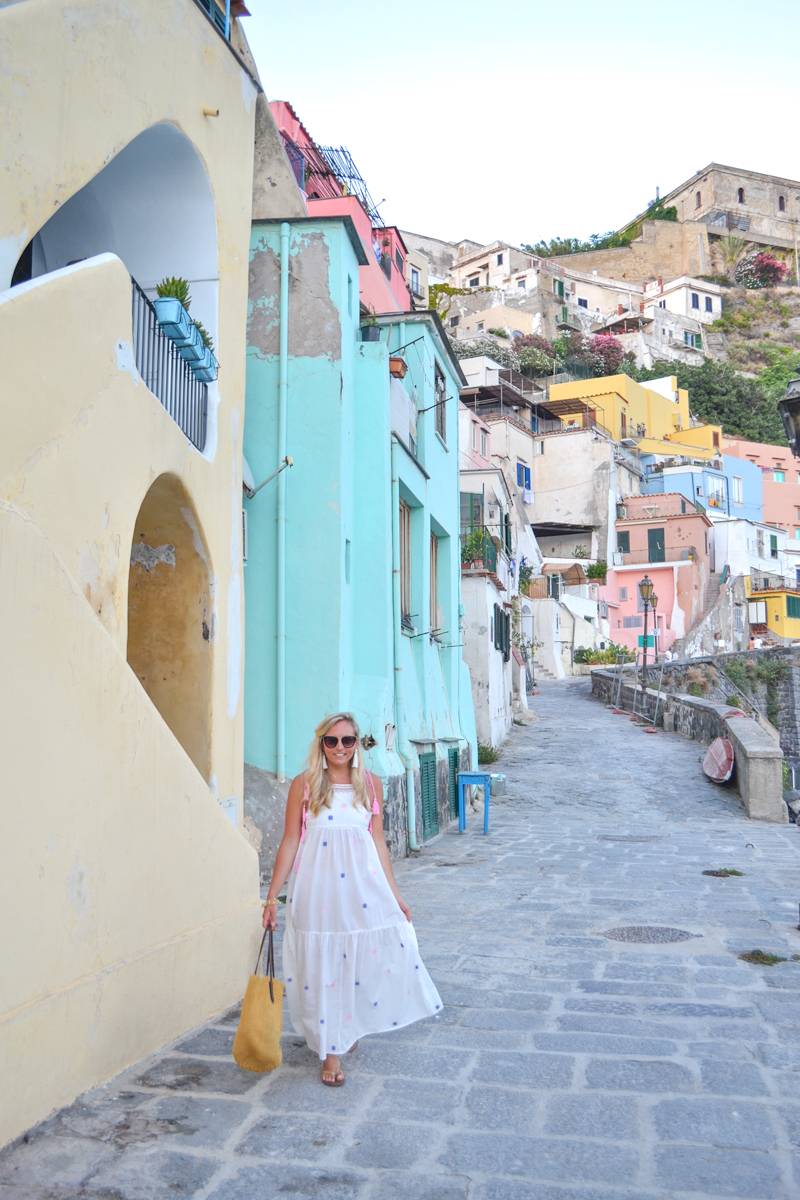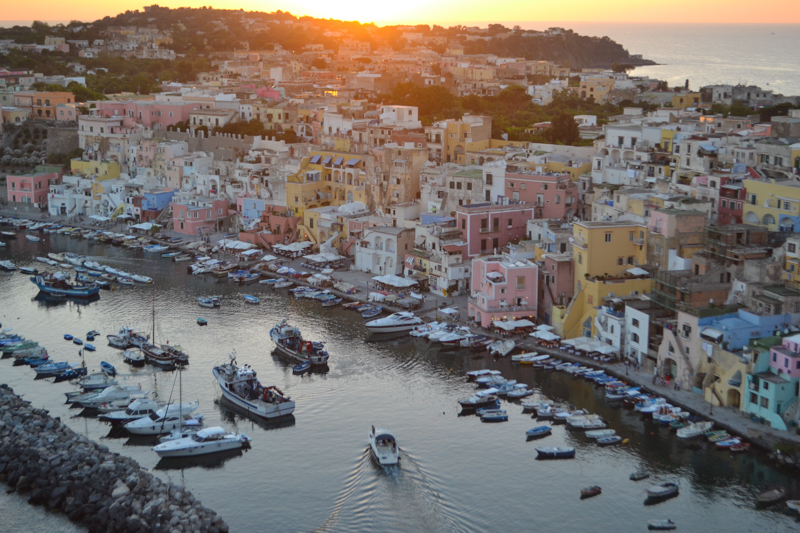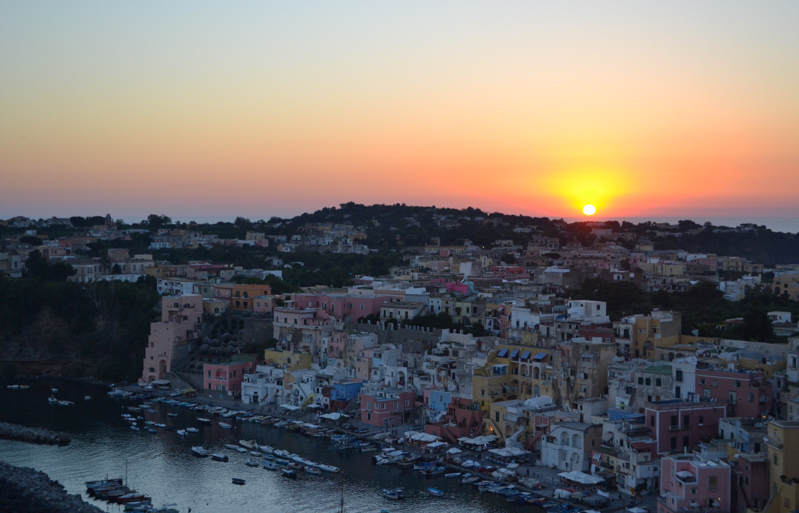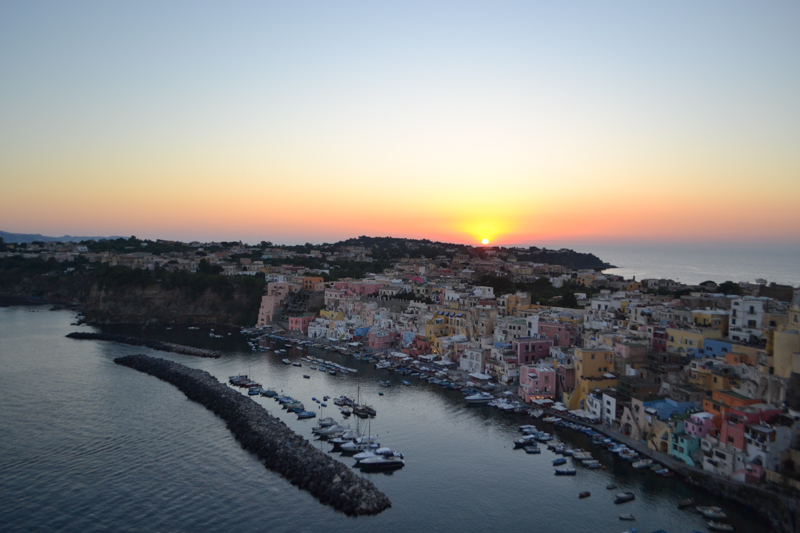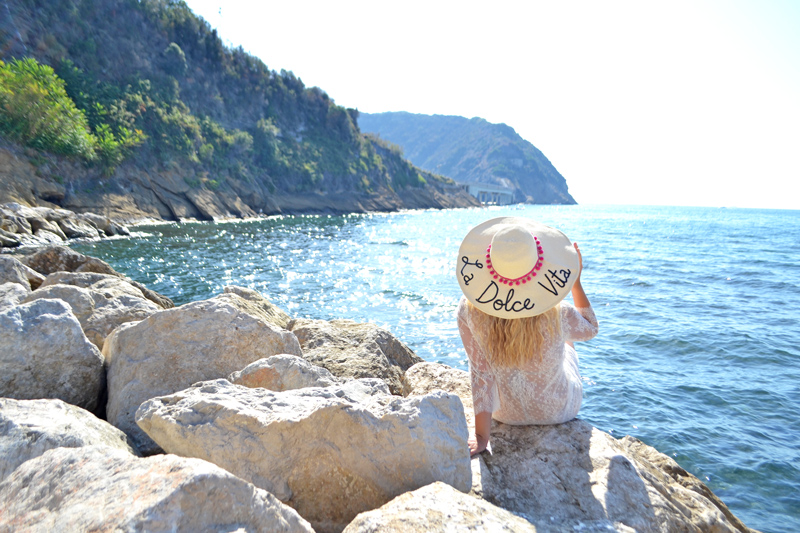 ~ Look 1 (Red Striped Bow Cover-Up): Bow Cover-Up Dress ~ Seersucker Bikini from a boutique in Milan called RISI, but LOVE all these seersucker Bikinis (also shoppable at bottom of page) ~ Sandals ~ Monogram Pendant ~ Sunglasses ~ Tassel Earrings ~ Straw Tote ~ Bracelets ~
~ Look 2 ( Yellow Tie-Front Dress): Yellow Dress ~ Sandals ~ Monogram Pendant ~ Sunglasses ~ Earrings from Boutique on Ischia, but love these Pom Pom Earrings here & here ~ Clutch (old) but love this tassel and pom pom clutch here ~ Bracelets ~
~ Look 3: (White Maxi Beach Dress): Petite Maxi Beach Dress ~ Sunglasses ~ Tassel Earrings ~ Straw Tote ~ Sandals ~ Bracelets
~ Look 4 (Hat and Lace Tunic): Lace Tunic Dress c/o Katie Fong ~ "La Dolce Vita" Hat c/o Honeymoon Hats ~
~ I. LOOOOOOOOOVED. PROCIDA! It exceeded all of my high expectations from the photos I had seen. I've never been to Greece, but I imagine this is like the Greek Isles (from what I hear)…but SPLASHED with pastel colors and full of Italian food! I felt so inspired by the colors and incredibly flowers all over the island.
From the first moment I got to Italy, I decided that I wanted to spend time seeing the "less touristy" locations to get the most authentic experience possible. Well, Procida is a little tiny "lesser-known" island off of Naples that I discovered during my google searching way back in winter. It's TEENSY…only 4KM wide, but with enough variation of land and beaches that it stays fun to explore.
My friend Verena and I flew to Naples and took the ferry over to Procida. Ferries run pretty regularly in the summer and it was less than an hour to get there. We had an AirBnB right on the colorful harbor. (Our house was PINK!) Fun fact: the island still is predominantly a fishing village and this is actually the reason for the crazy colors! Way back when, the wives used to paint their houses bright unique colors so that their husbands could tell which home was theirs when he was out fishing in the ocean. I think this is such a sweet little fact that only adds to the charm of the island.
You really can walk everywhere you need to on the island, which I loved! We walked a lot and explored, but mainly, we laid out on the beautiful beaches! Our favorite beach was Spiaggia del Pozzo Vecchio, which had the nicest sand and the most beautiful view. It's located in a cove, and there are all of these enchanting little caves that you can swim in and out of. Also, for some reason, the water seemed much BLUER at this beach. It was pretty magical.
When we were visiting, it was incredibly HOT. The sand on every beach was so hot that if you didn't have proper shoes (or sprint to your towel), your feet would actually burn. Because of this reason, I bought a float for the water…it was THE BEST DECISION! Just sleeping and floating in the beautiful blue water was one of my favorite parts of the vacation.
Each night we went to a different restaurant on the colorful harbor where we stayed. I really don't think you can go wrong with any of those restaurants! We had the best food (and even found gluten-free pasta!) and carafes of vino. Verena is one of those friends that when I travel with her…our trip is full of constant laughter and funny stories! The relaxing days mixed with tons of laughs proved to be the most perfect happy vacation for my soul 🙂
GO TO PROCIDA! I loved the island, the people, the food…everything! It's definitely more of a quiet island, perfect for a relaxing girls trip or a couples getaway. I actually really welcomed this slow, laid back, way of life! There's so much about this country that I'm going to miss, but the way they take things so slowly (from 3 hour dinners to leisurely walks and lunches), will be on the top of the list.
Gratefully with love,
xoxoxoxoxoxoxoxo Rhiana
Shop the Post
---