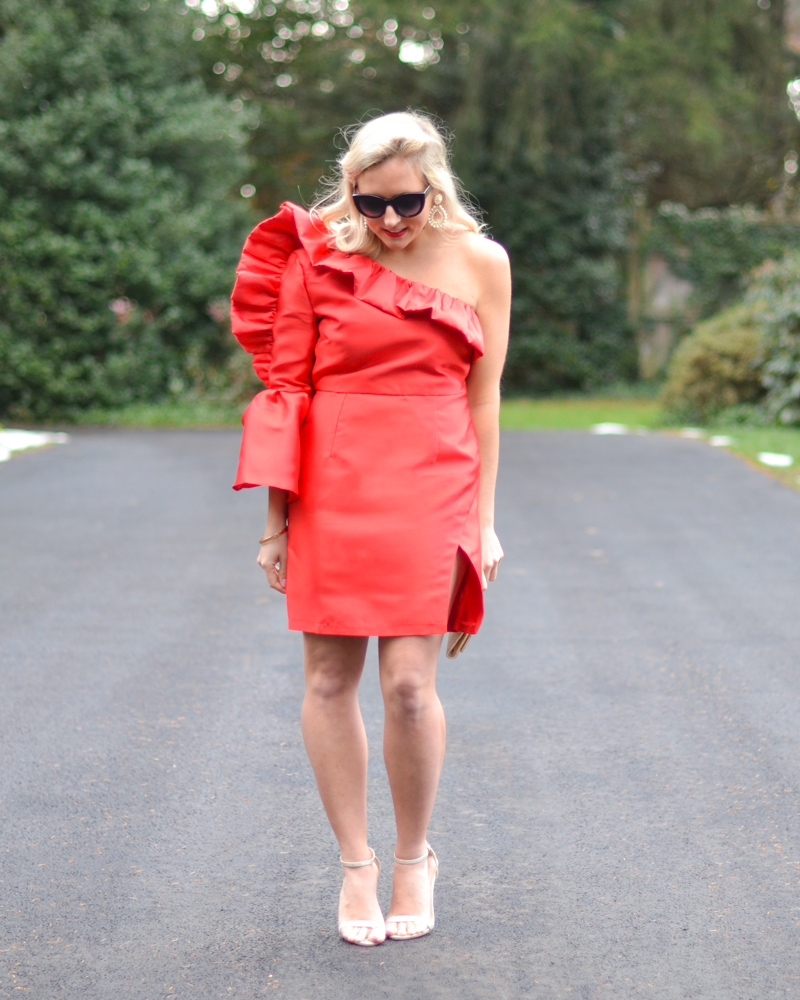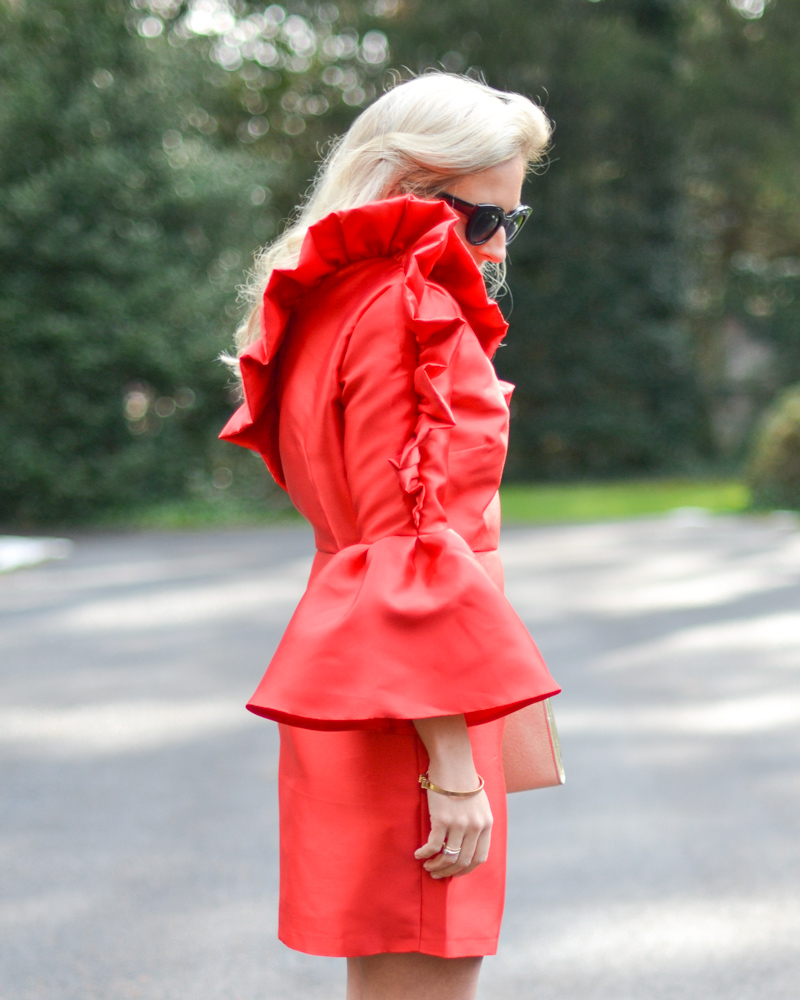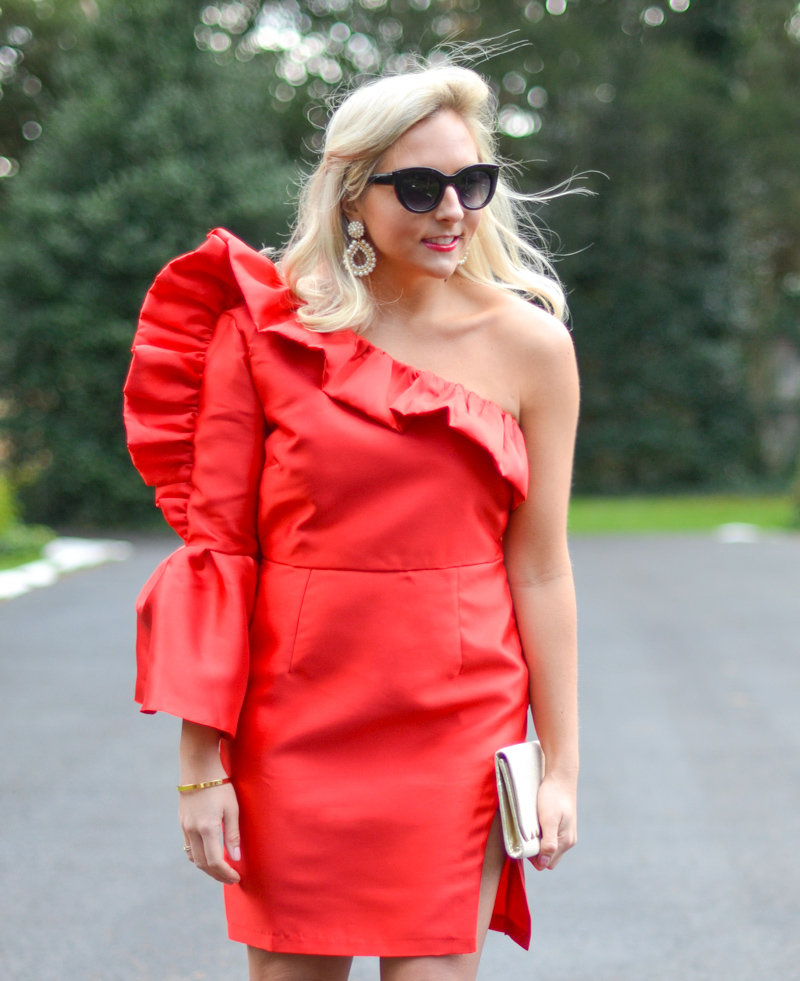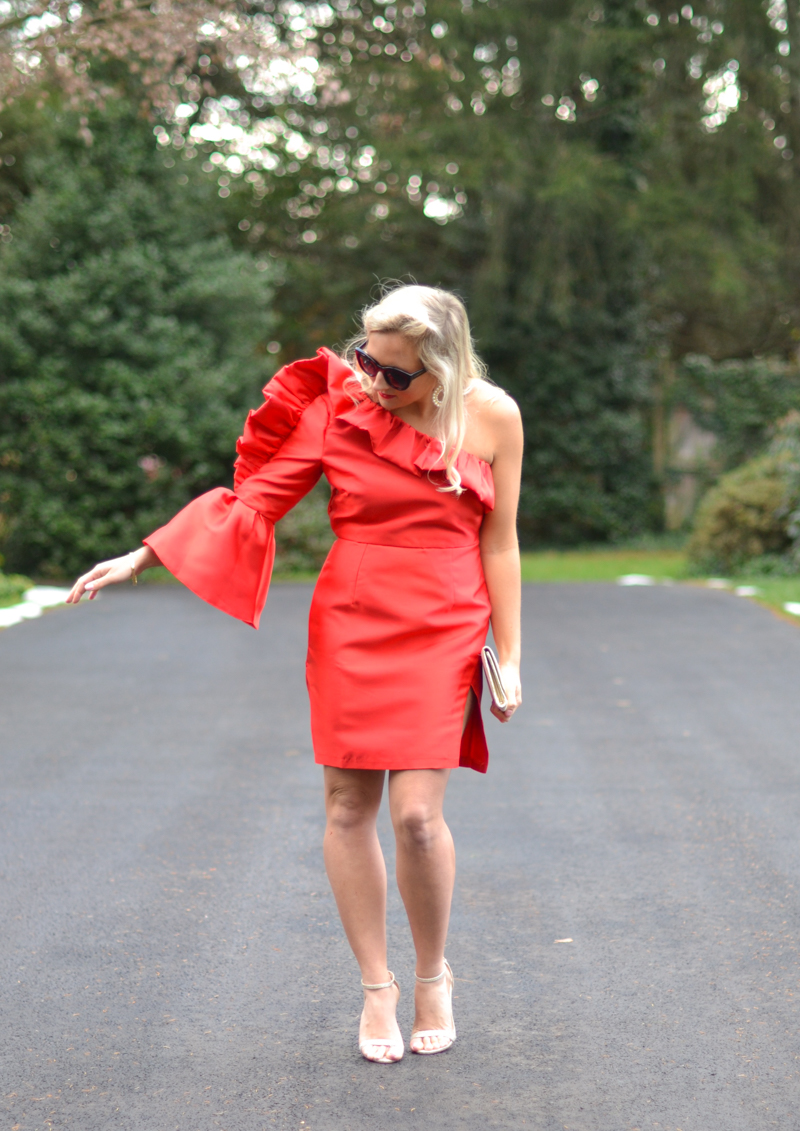 ~ Outfit Details: Dress ~ Pearl Statement Earrings ~ Similar Heels ~ Similar Sunglasses ~ Similar Scalloped Clutch ~
~ I am so excited about this post! I really wanted to round up the BEST Valentine's Day (*or Galentine's Day, OF COURSE) dresses for all of you! There are a LOT of great dress options below (all under $100!). Some of them are super sexy – some of them are more conservative! I always want to be conscious of different tastes and different body types, and I really hope that you find something that makes you feel show stopping and confident!
This dress is something special. It kind of reminds me of one of the old vintage Barbie outfits (and I love it!)! The high slit, the structure, the ruffles, the bold red color – it's really like nothing I've ever worn on the blog, and I love it!
OK, if we are being completely honest, the only Valentine's Days that I've had a real valentine, I have been away from them (*traveling for work) on the actual day of.  Of course, we celebrated at a later date (and I of course crushed it with the handmade cards!), but I still can't wait to someday spend the REAL day with someone special. I really love to daydream about what I might wear on a real Valentine's Day date (*if that's not using the law of attraction…I don't know what is!).  Who knows?! I have 22 more days! I'll report back…
But, even if I don't find a date in 22 days, I really hope that I can live vicariously through all of you who are going on amazing Valentine's Day dates and/or Galentine's Day celebrations out with friends! I better get some DM's of your looks, too! I can't wait to see!
Gratefully with love,
xoxoxoxoxo Rhiana
---
SHOP THE LOOK 
---
VALENTINE'S DAY DRESSES UNDER $100