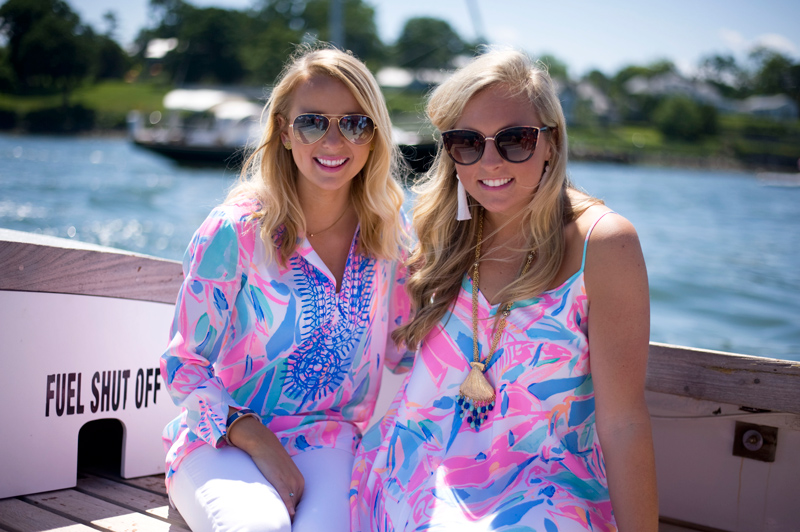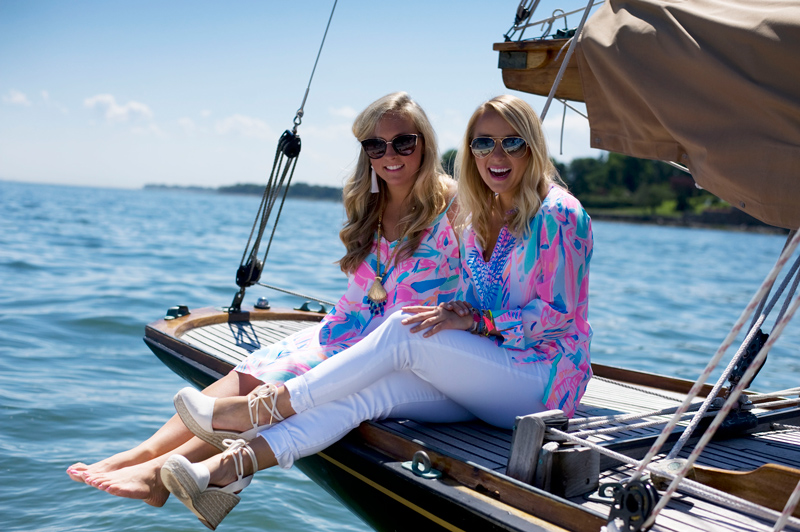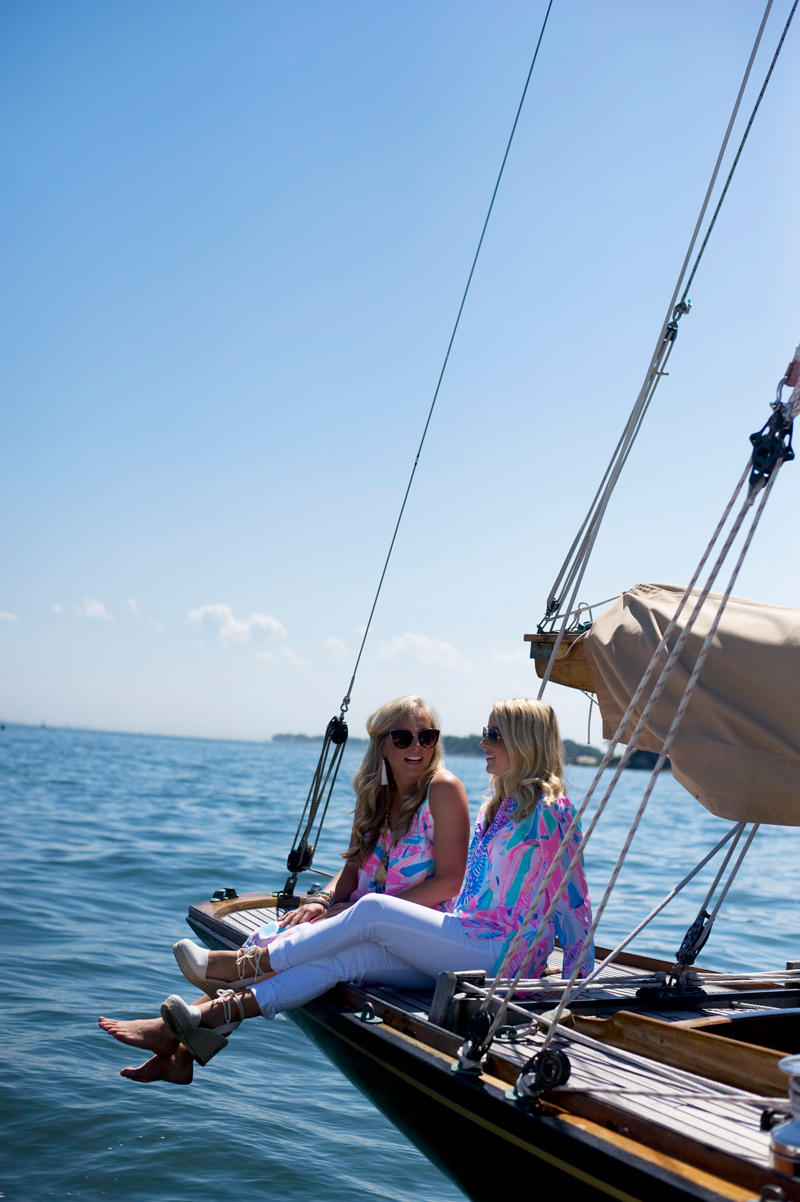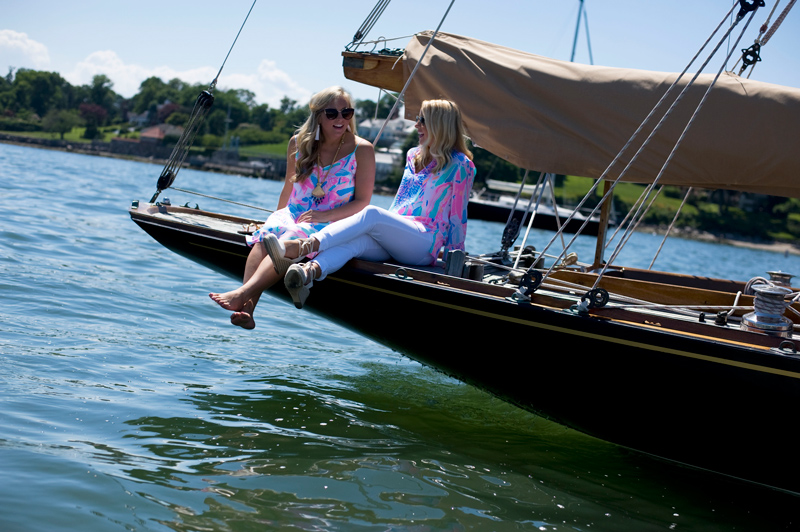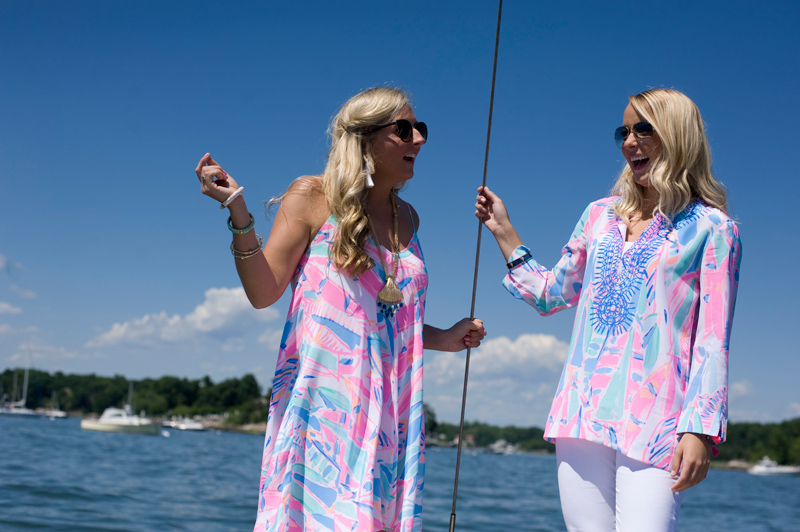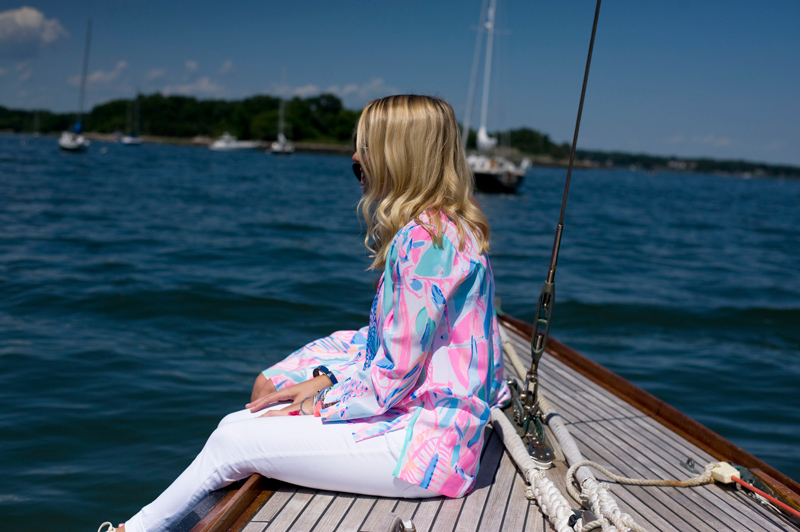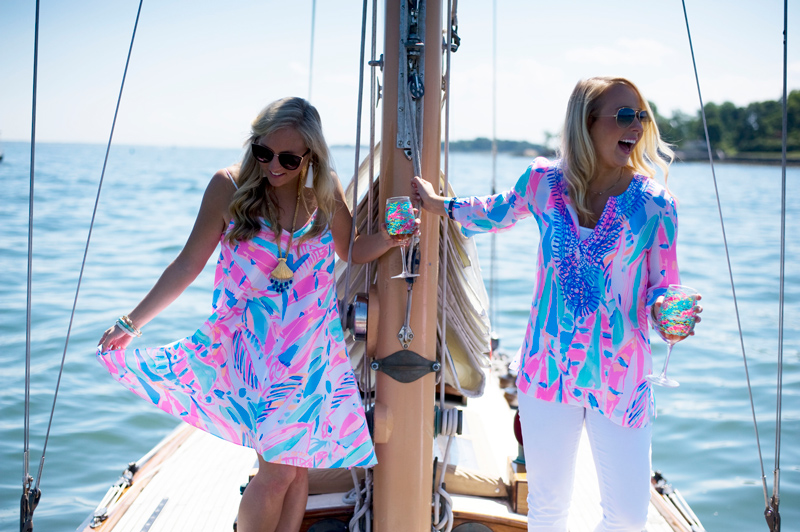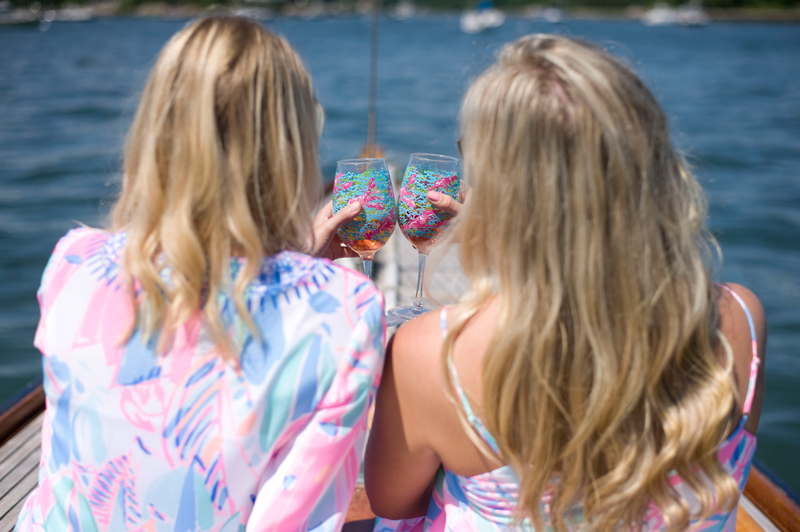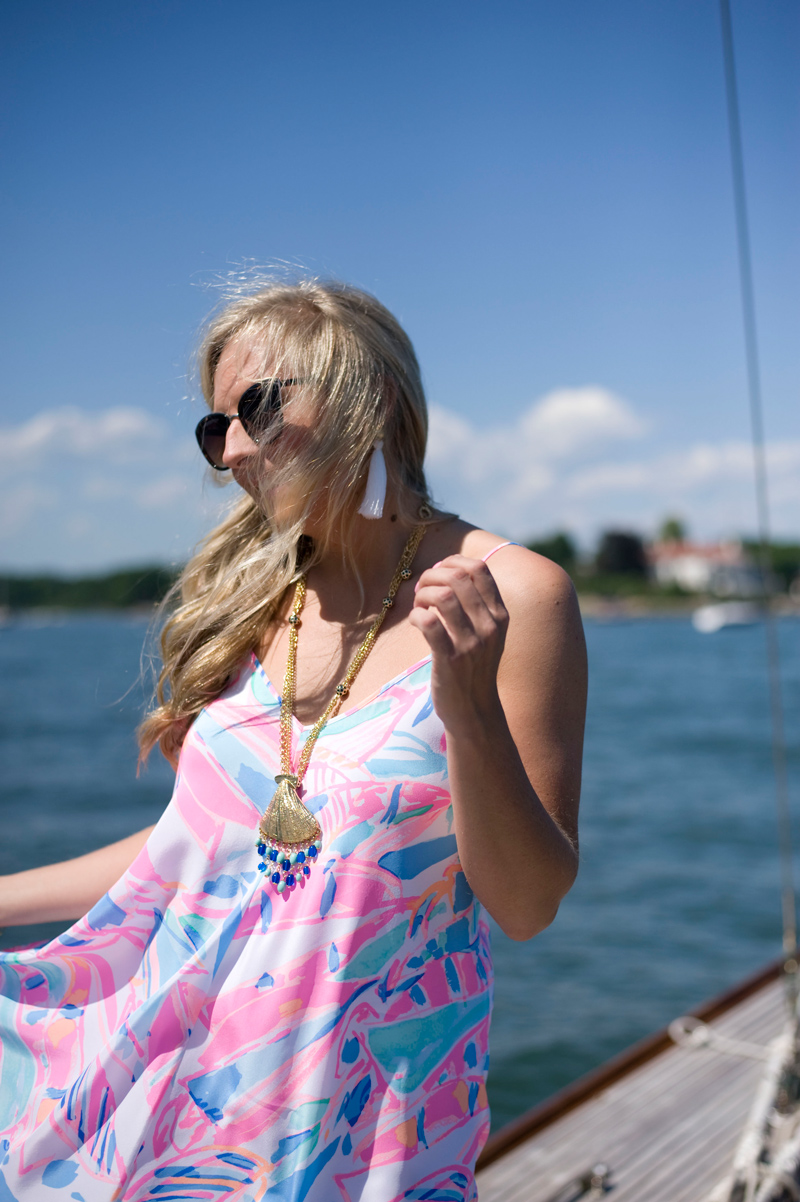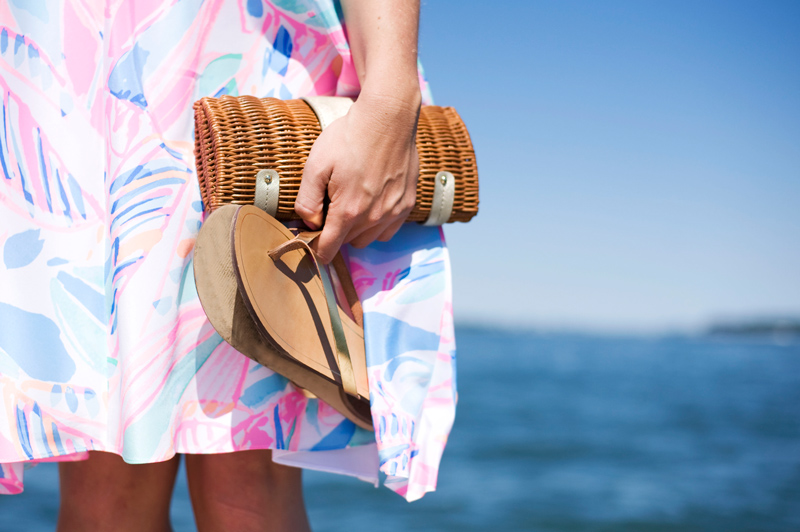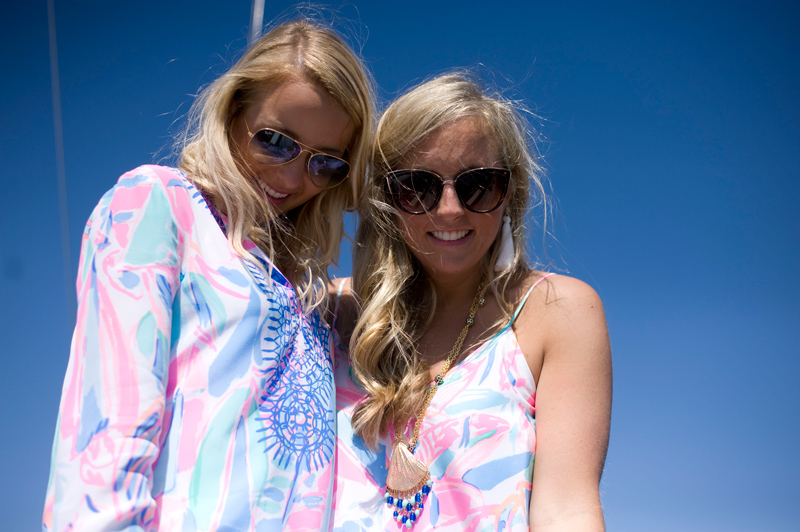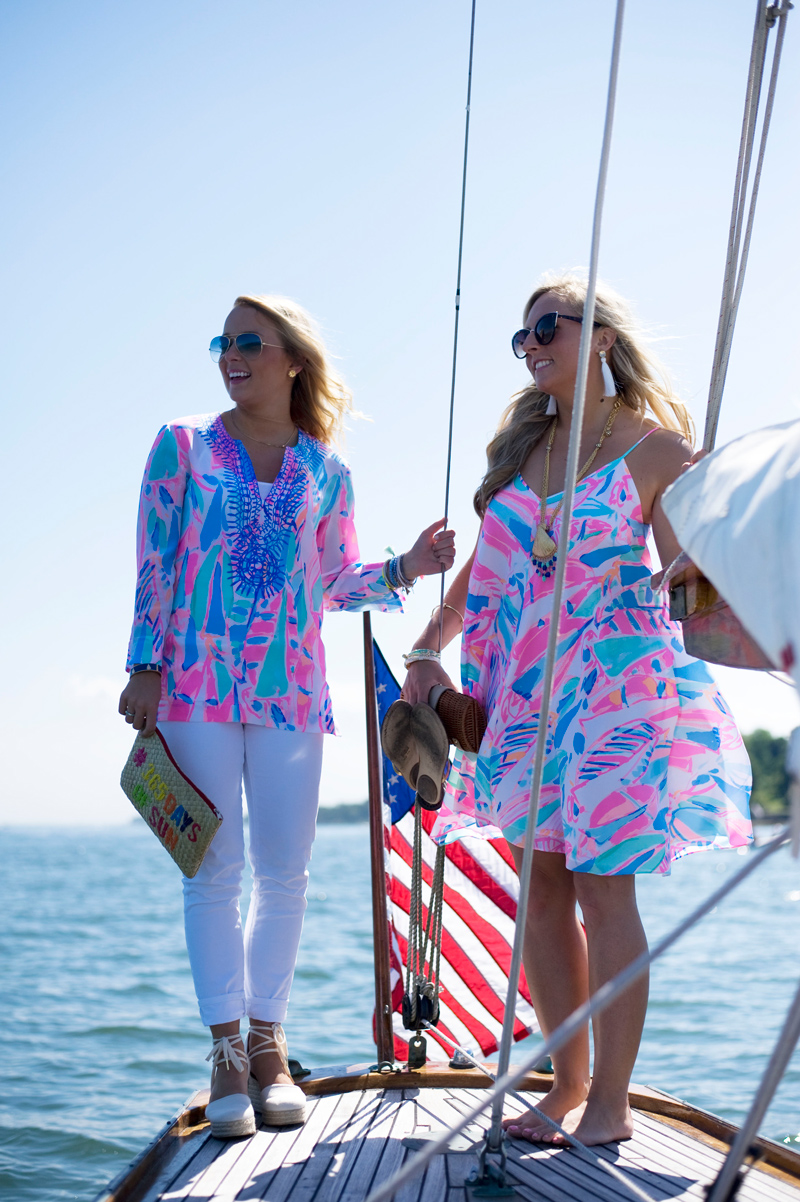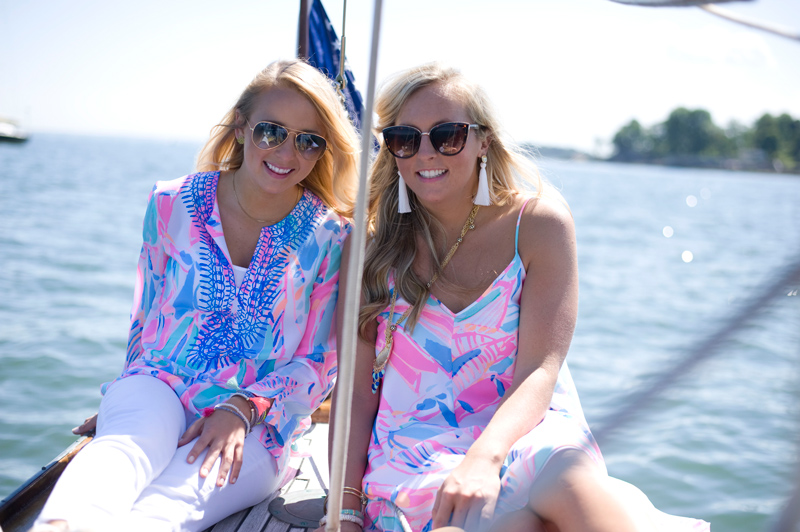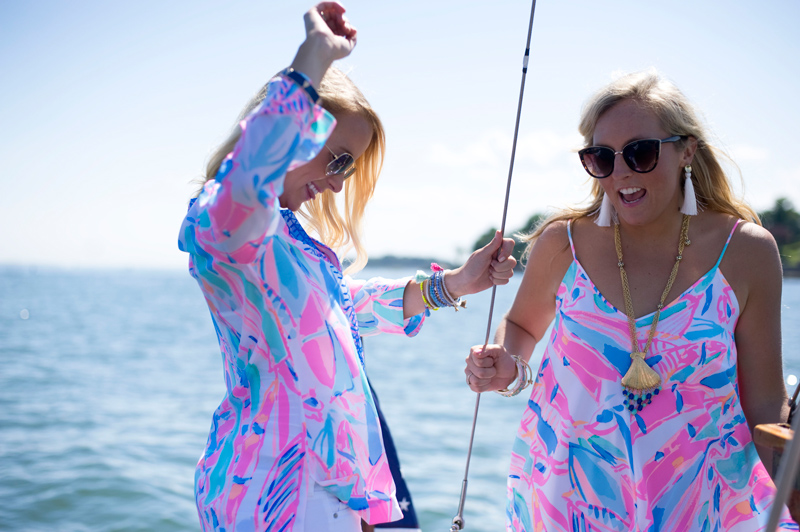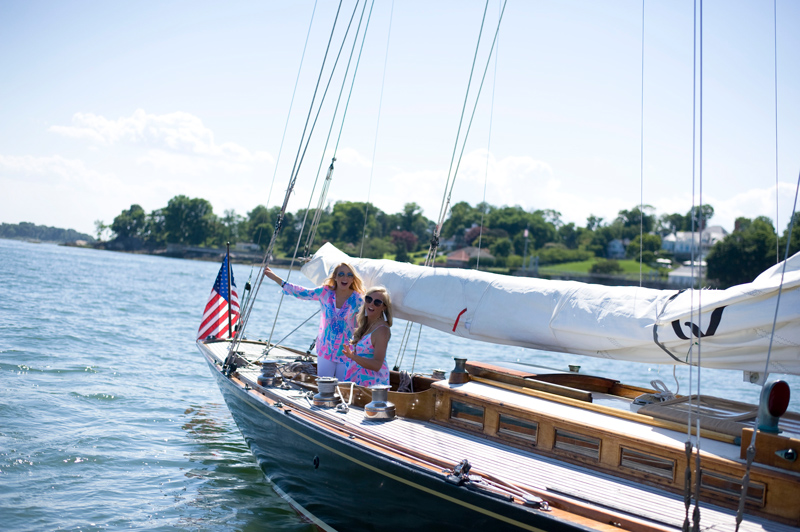 ~ Photography by my talented wonderful friend Ashley Jahncke ~
~ Outfit Details ~ On Me: Dress by Lilly Pulitzer ~ Necklace also by Lilly Pulitzer (old but LOVE this one) ~ Earrings by Andrea Del Bello Jewelry ~ Bracelets by Fornash here & here ~ Sandals by J.Crew ~ On Amy: Tunic by Lilly Pulitzer ~
I am so excited to be sharing this post today on
National Wear Your Lilly Day
with my friend Amy who is
such a talented blogger
with an amazing eye! Amy and I were first connected by our mutual friend, Sarah, mostly because of Amy's internship at Lilly Pulitzer HQ, but also Sarah had been telling me for a while that we needed to meet because we had so much in common! Amy has the same internship that I had at Lilly (back in the day) in Marketing! Amy came all the way to Greenwich for this fun shoot out on the water and we had the BEST time (if you can't already tell from the photos)! We were able to shoot in my ultimate happy place…Indian Harbor (of course!) on Nor'easter, a beautiful 1926 classic yacht and it was such a happy shoot! I feel so grateful to have had the pleasure of meeting
Amy
in person and am honored to be collaborating! She's one of the most talented and down-to-earth girls I have ever met and I just KNOW that she is going to take the entire industry by storm.
You all know I have a special place in my heart for
Lilly
! Never will I find another brand that more appropriately captures my personality and love for color! I'll also never forget that special day I got to meet Lilly when she was honored by my college at the Breakers. Do you want to know the funny back story as to how I got a coveted seat at this special brunch honoring Lilly? I had to give a 30 minute speech for Dr. St.Antoine's honors class on who I thought should be president – I chose Lilly. I can't remember what grade I got, but I do remember that after that speech, Dr.Stan pulled some strings for me to meet my role model in person and it was a dream come true! Here's what I remember most about that day: she was fun, humble, and so easy to talk to. She had the room roaring with laughter, was so excited when I told her how I hoped to intern at Lilly someday, and when I told her that she was my #1 role model she was SHOCKED!
Lilly exuded happiness and joy! She loved life. My #1 favorite quote in the world that is often on my mind and heart reminds me of Lilly. Mother Theresa said, "Spread love wherever you go. Let no one ever come to you without leaving happier." I think that Lilly accomplished this. Lilly will forever be my #1 role model for so many reasons….she was unique, she was a total gypsy, she did things her way, she didn't care what others thought, she made BEAUTIFUL clothes. But most of all, Lilly used her personality and talents to bring happiness to others, and I just LOVE her for that!
Wishing you all the HAPPIEST National Wear Your Lilly Day and best first day of summer!
Gratefully with love,
xoxoxoxoxoxoxoxo Rhiana
P.S.
Biggest thanks to Amy, Ashley, and my Indian Harbor family for making this shoot so special for me! I'll never forget it 🙂