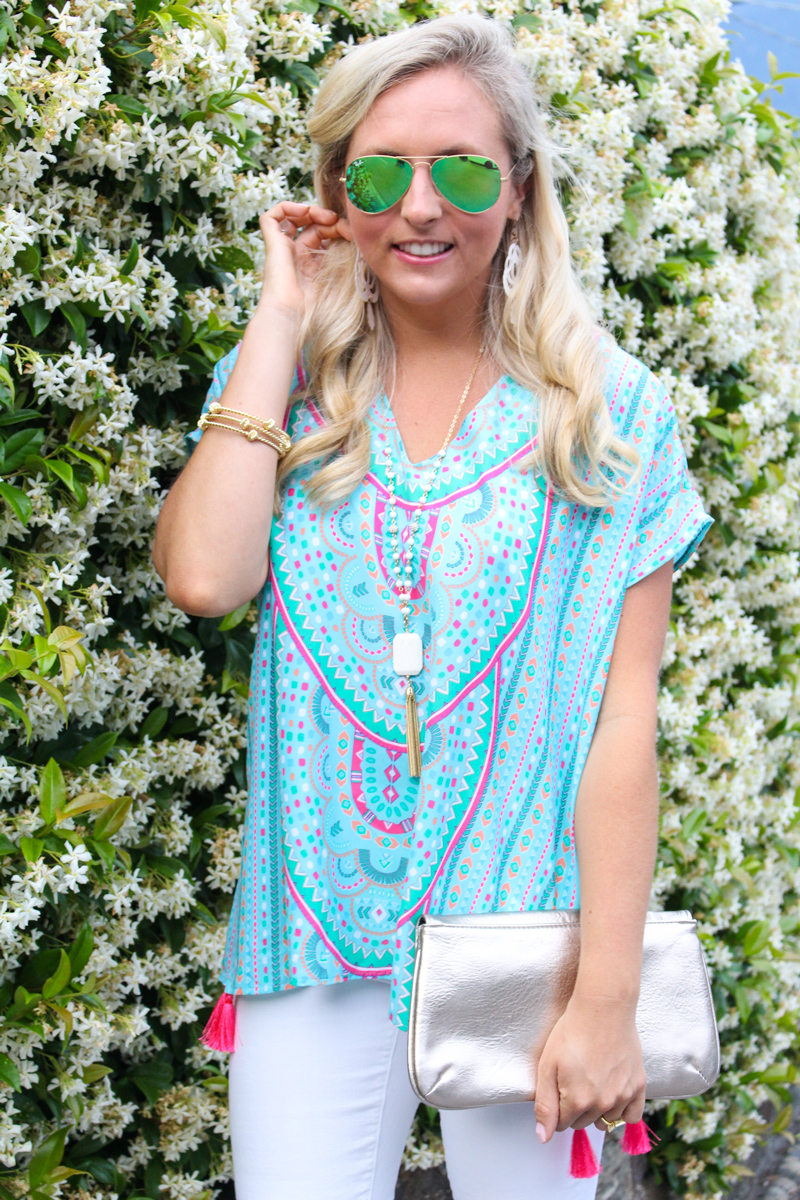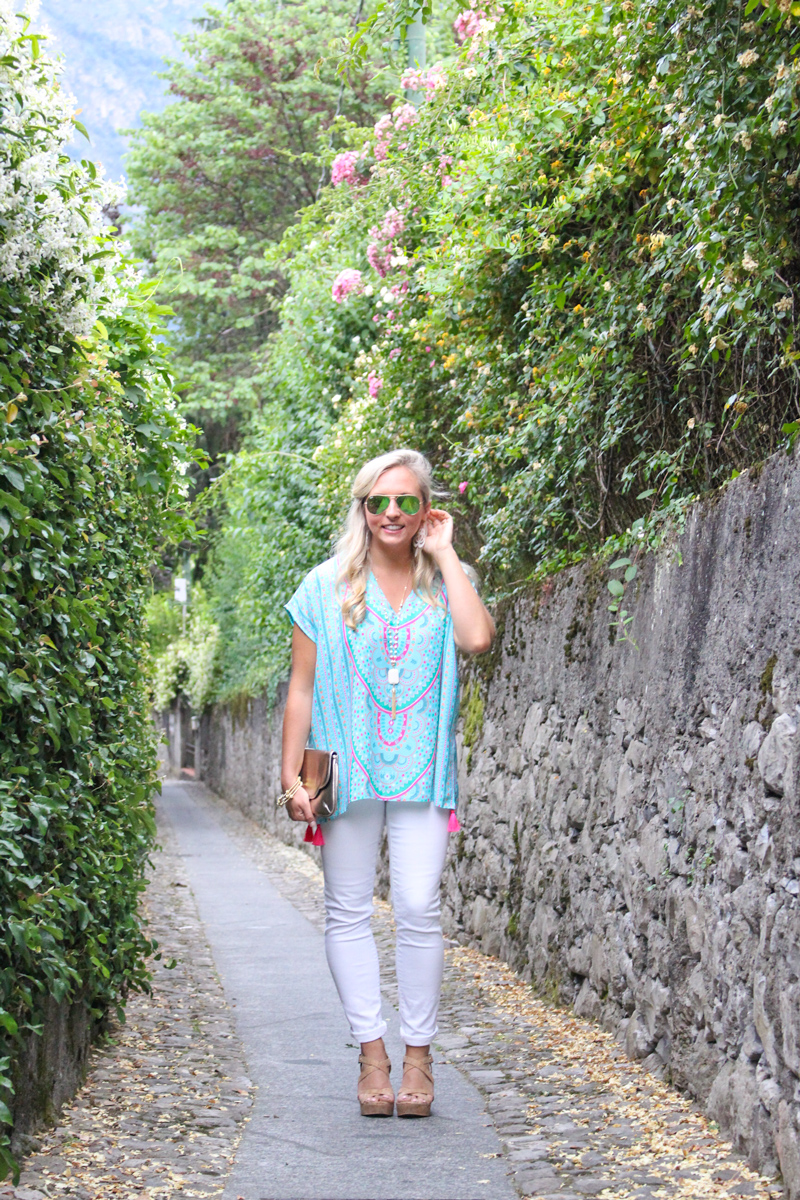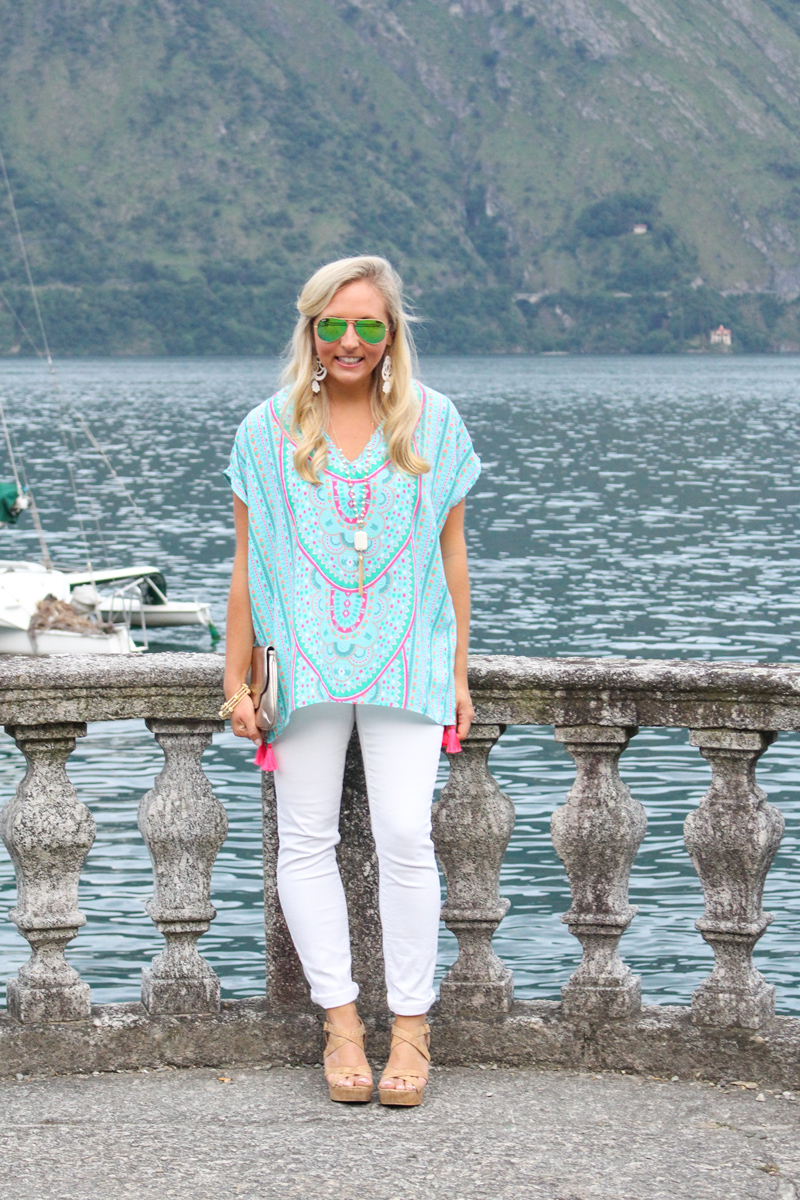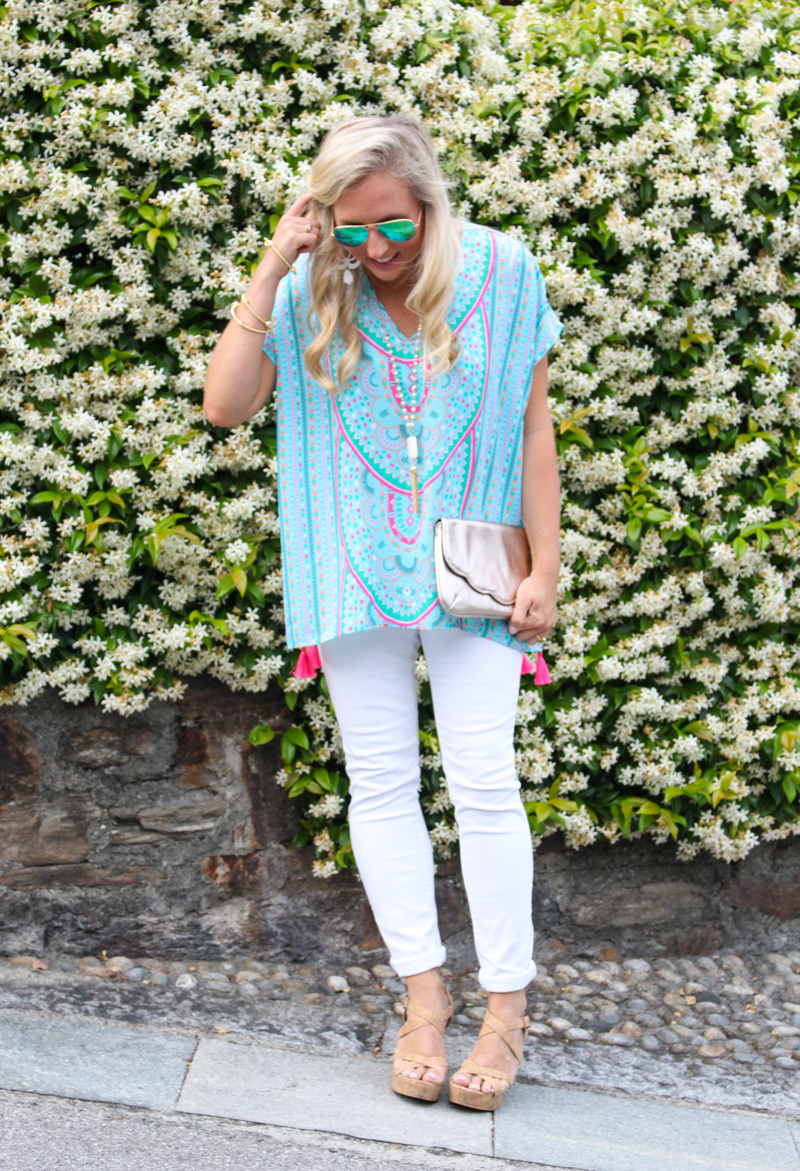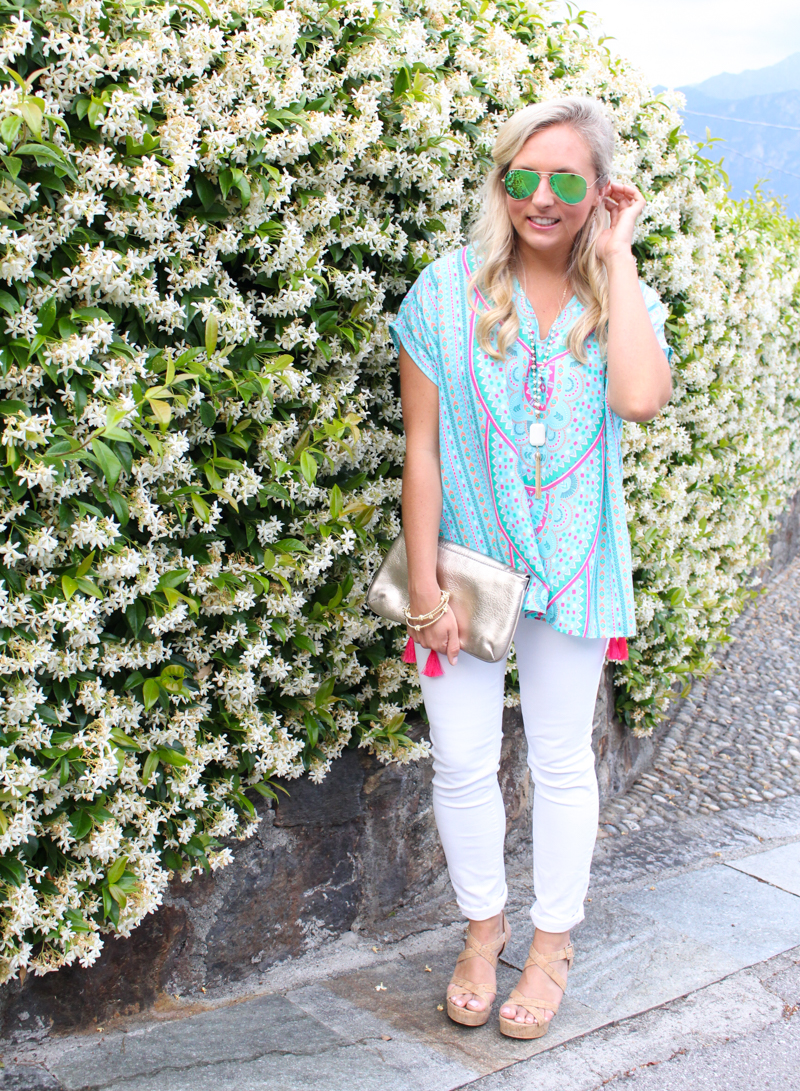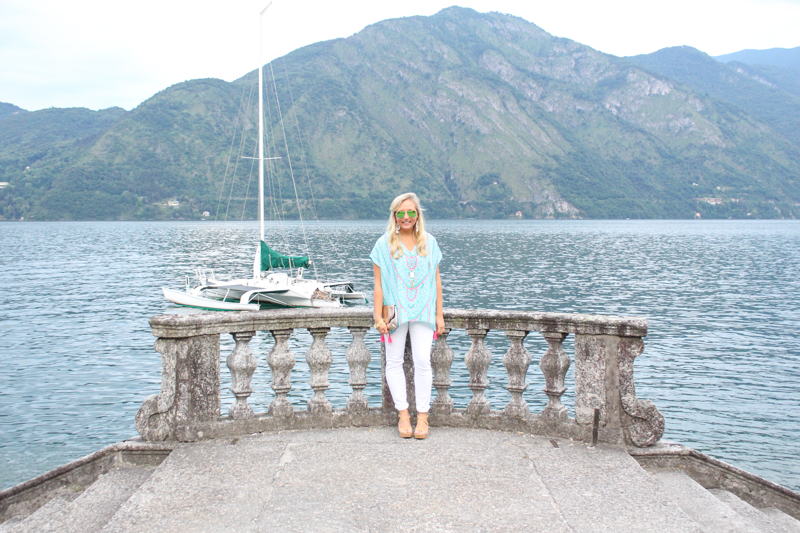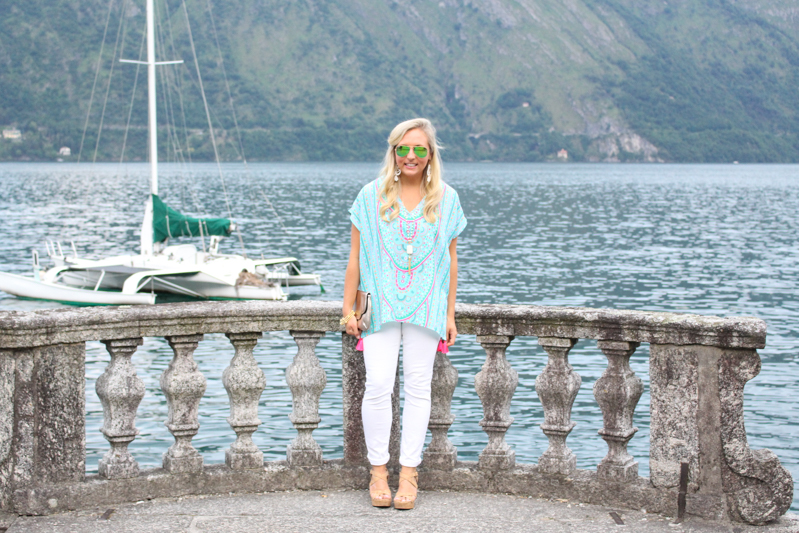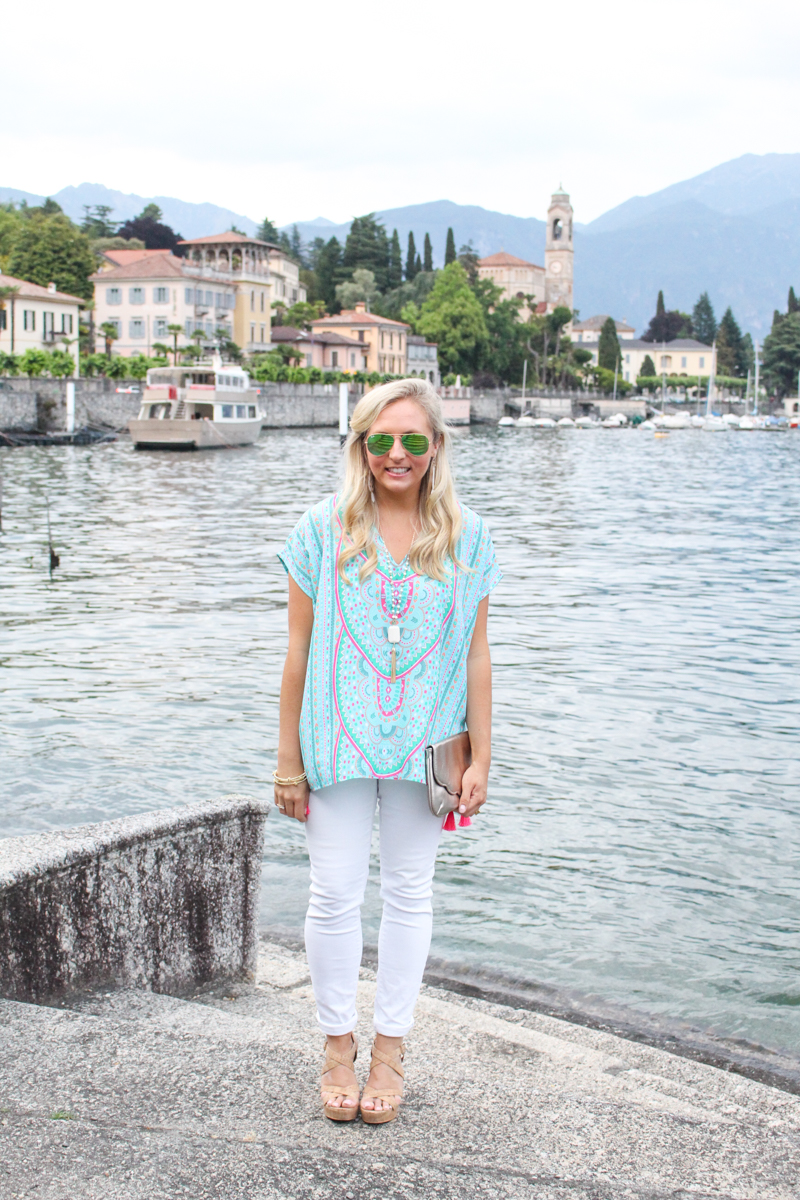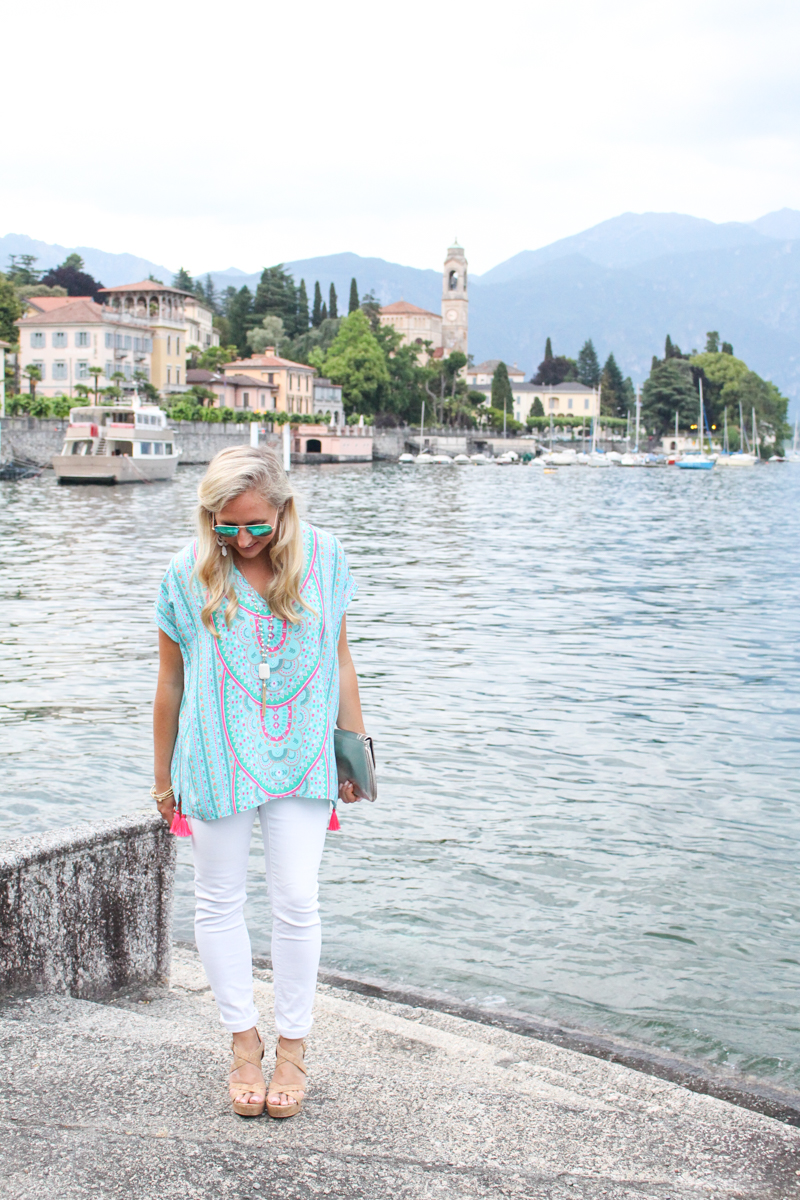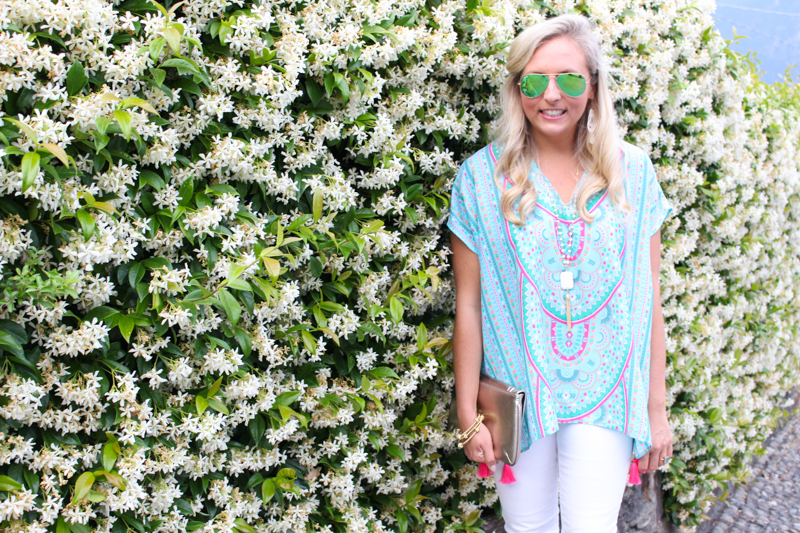 ~ Photography by the awesome Paloma Montanaro ~
~ Outfit Details: Tunic c/o Britt Ryan ~ White Jeans ~ Turquoise Ring c/o Andrea Del Bello Jewelry ~ Sail Rope Gold Bangles ~ Similar Necklace ~ Earrings (old) but love these white statement earrings here & here ~ Sunglasses ~ Cork Wedges (old) similar here  ~
~ It always seems like every time I am in a great boutique anywhere in the US and a brightly colored dress or top catches my eye, it's by Britt Ryan! Really, every time without fail. Her colors and patterns are just SO bright, colorful, and…well…so very me! I am SO excited to be partnering up with Britt Ryan for the most fun summer giveaway ever: this perfect summer tunic (head on over to my instagram by midnight on June 9th to enter)!
One of my favorite things about Britt Ryan is just how easy her beautiful silk designs are to wear. I think you can style each top or dress a million different ways! Which, of course, makes them the obvious choice for any vacation…add some gold sandals and a statement necklace (and maybe some tassel earrings, too), and you're set! This tunic was perfect for our recent trip to Lake Como (more details on that trip to come!). It was easy to pack and so light and perfect for the unseasonably warm night (*apparently it's not supposed to get this hot until late July!).
I know I've mentioned this on the blog before, but being in Milan where not so many girls wear bright colors has ultimately led me to LOVE wearing all of my bright colors even more! I can't tell you how many times my friends will say "I saw you in the crowd from a mile away in your bright colors"… I get that a lot here and even my professors will comment. I'm a firm believer that wearing color boosts your mood and everyone else's mood that you come in contact with during the day. Even if it's a stare on the metro…I like to think maybe it brought a little bit of color and sunshine to their day 🙂
If you love color as much as I do and don't know about Britt Ryan yet, head on over to her website! I am CONFIDENT that you will love her beautiful designs as much as I do and they will definitely add the perfect pop of color to your wardrobe 🙂
Happy Summer from Milano!
Gratefully with love,
xoxoxoxoxoxoxoxoxoxoxoxo Rhiana
P.S.
Don't forget to head on over to my instagram to enter to win this tunic! xoxo