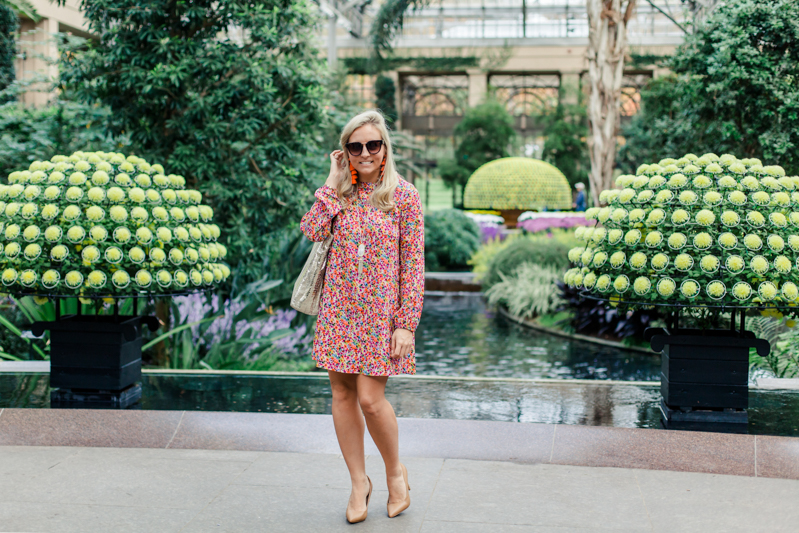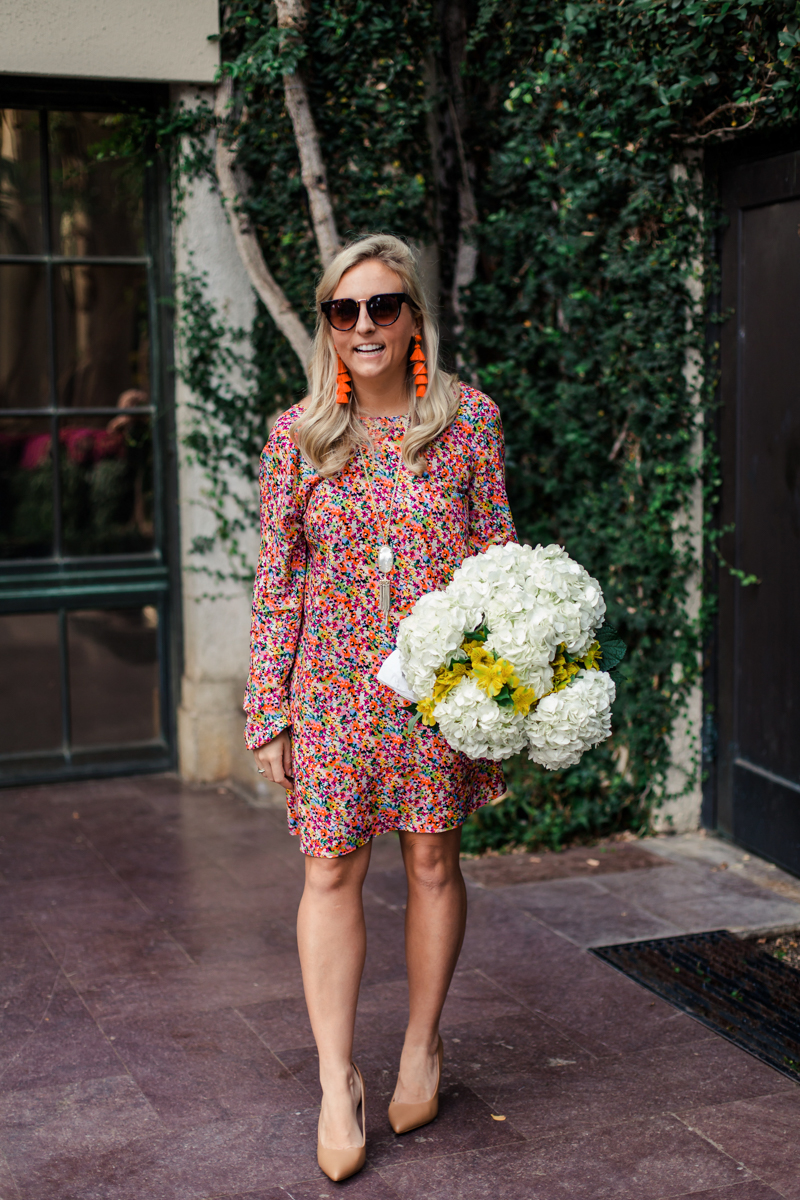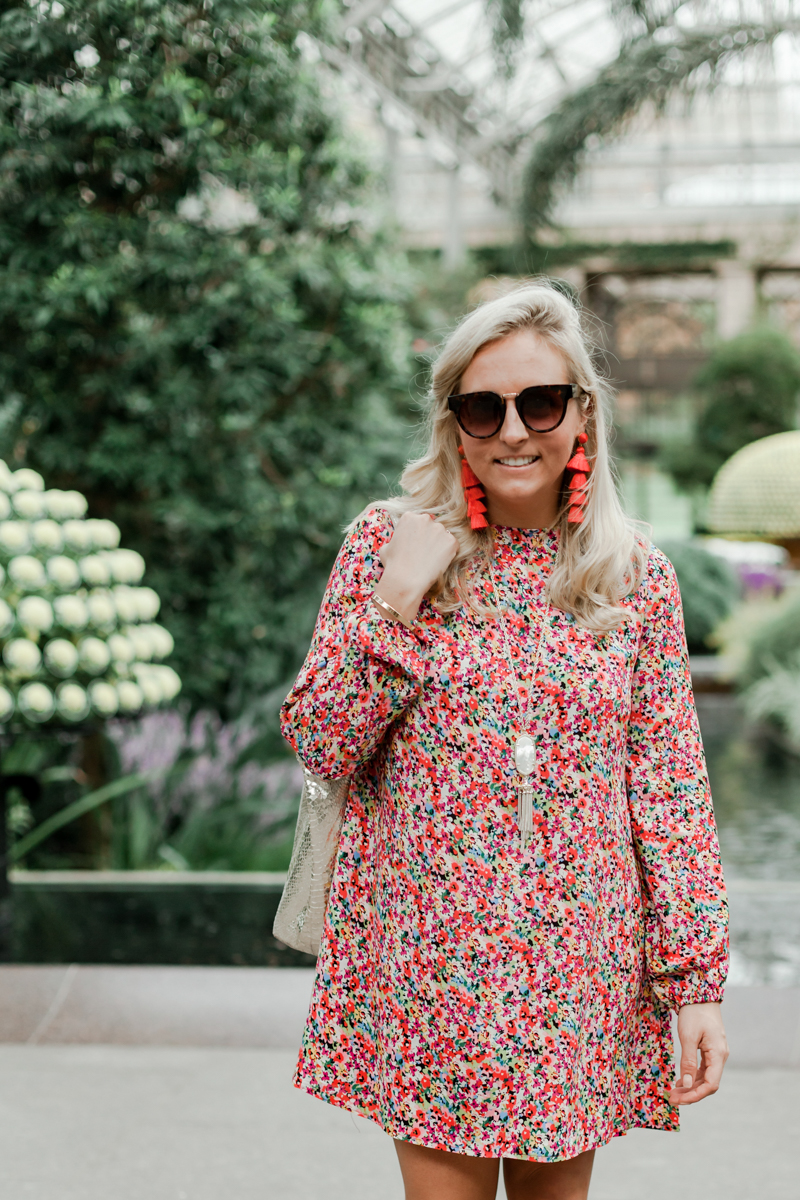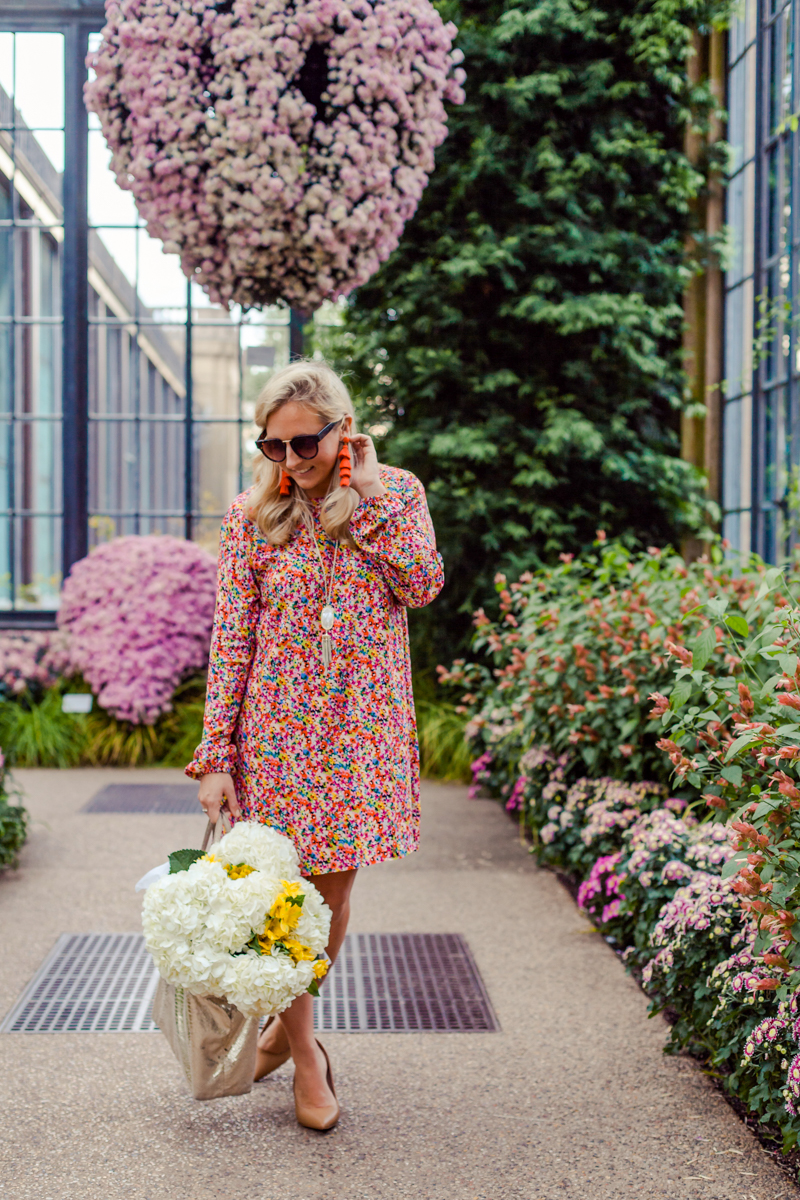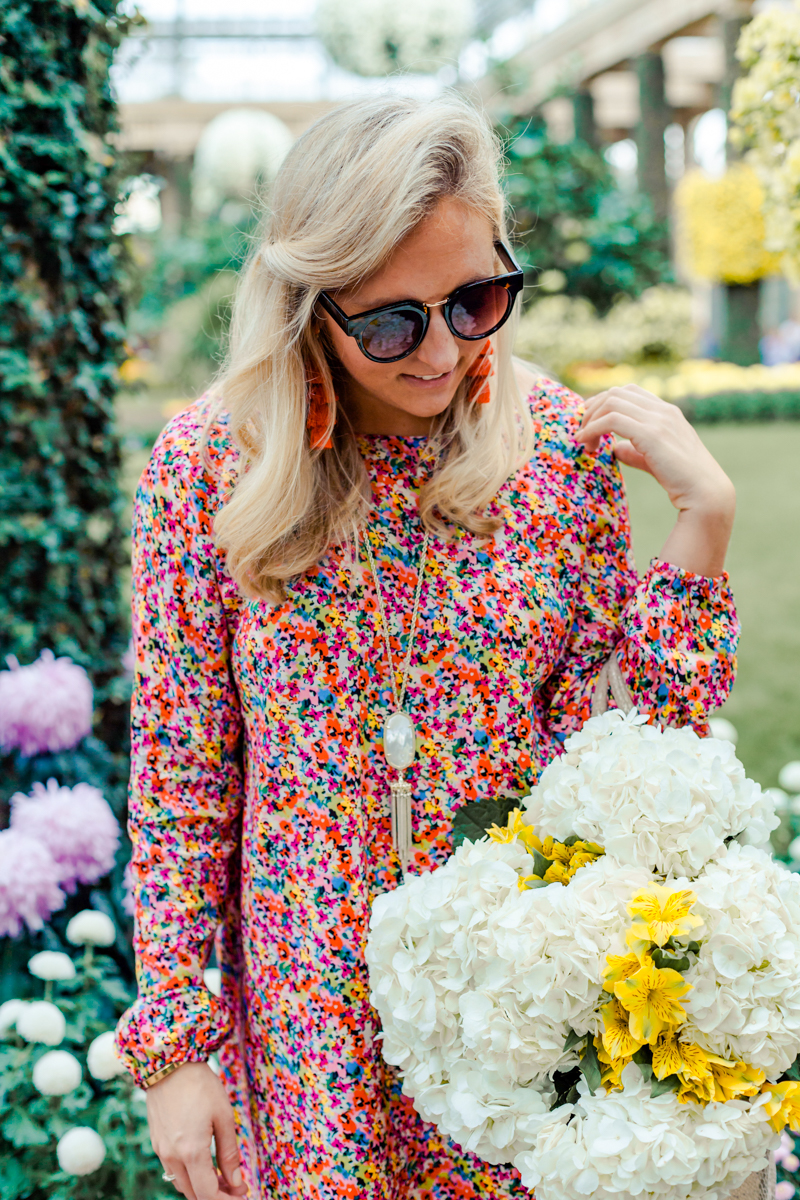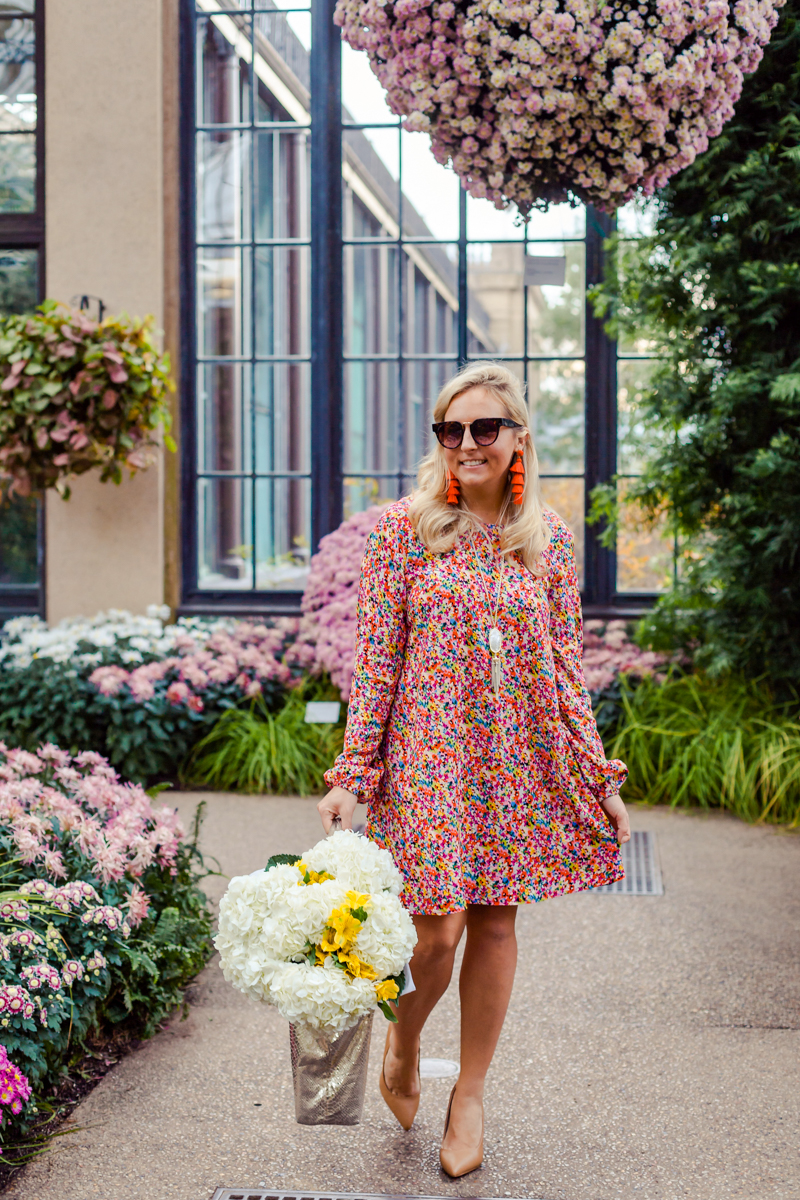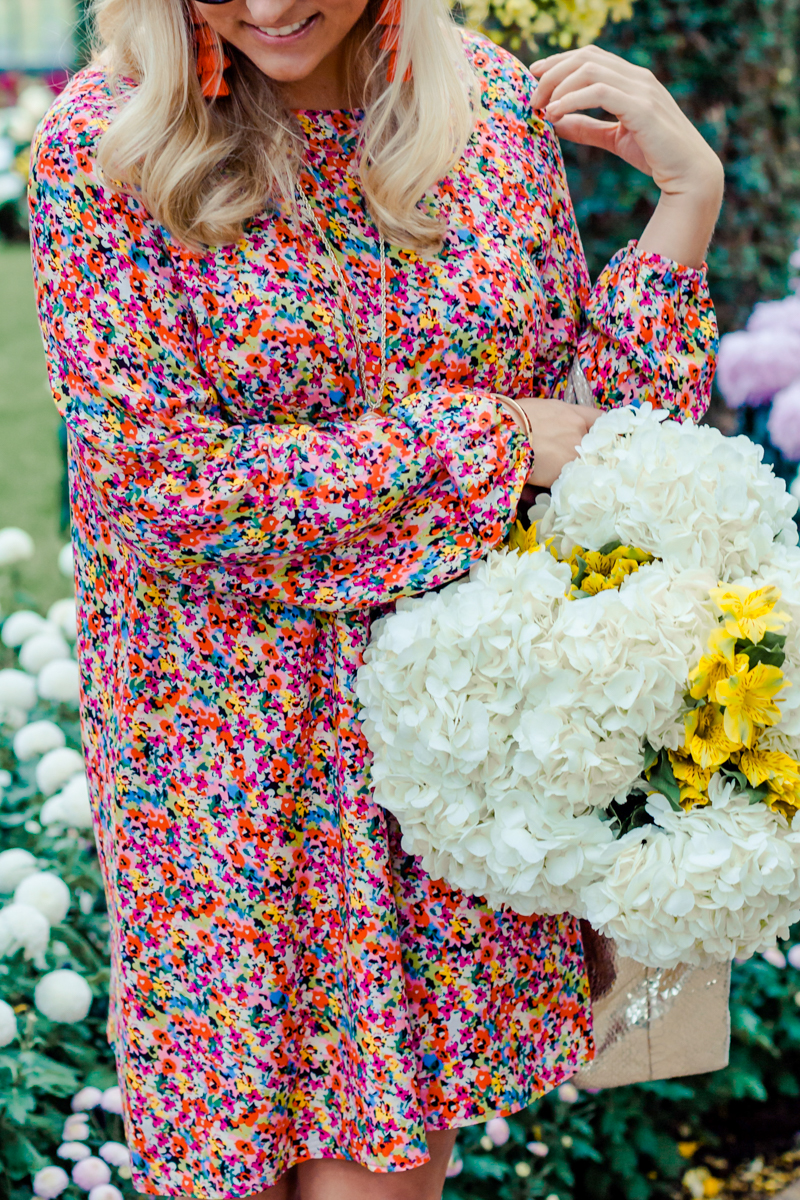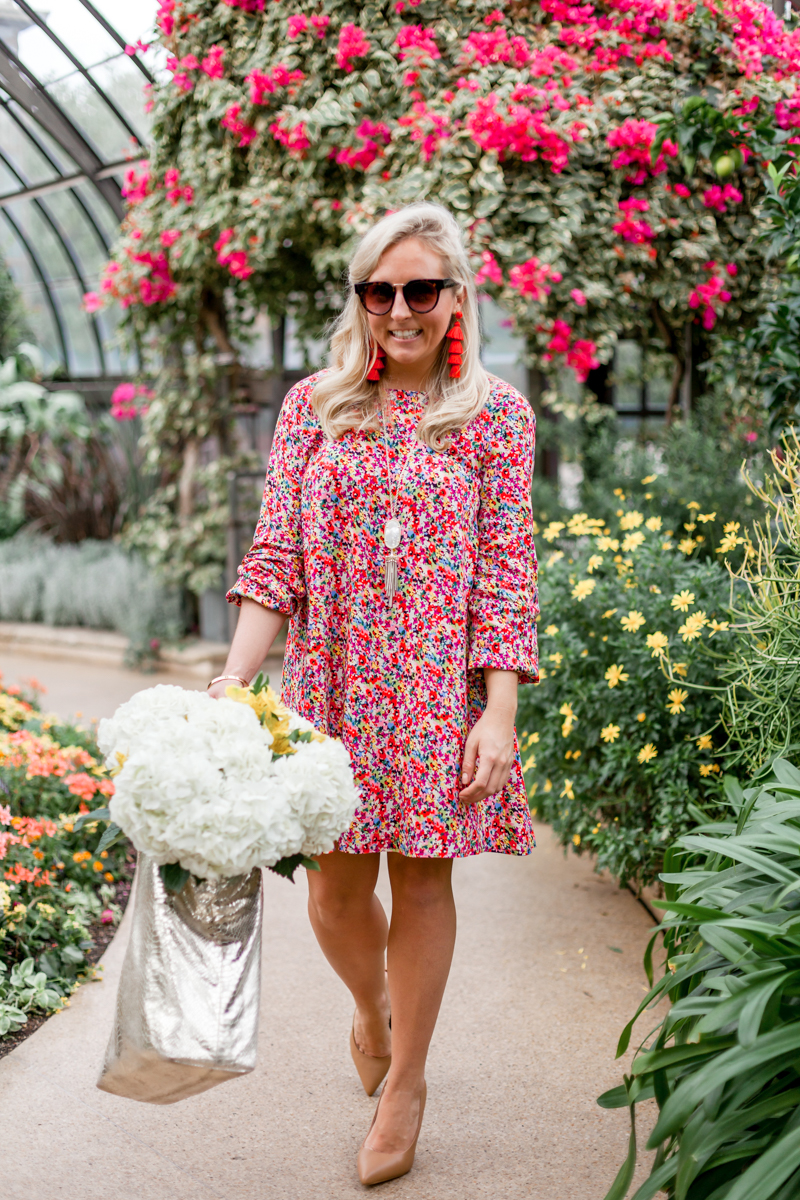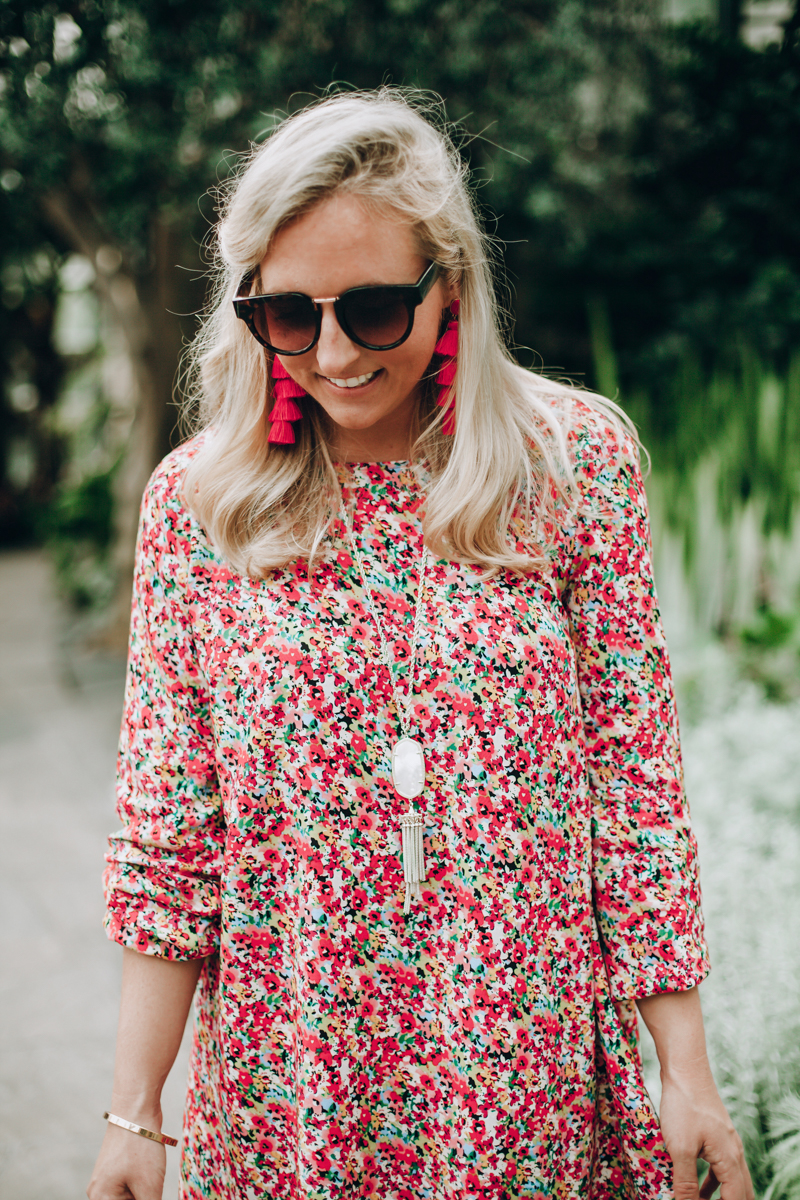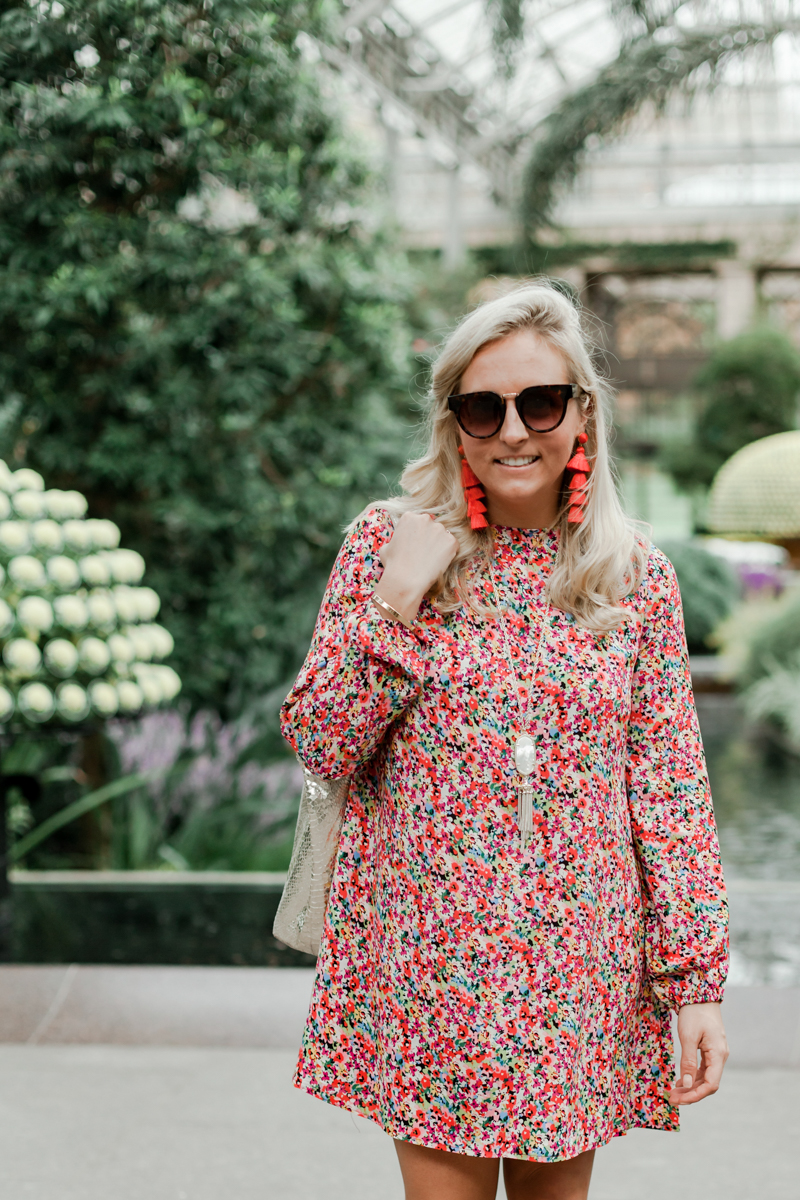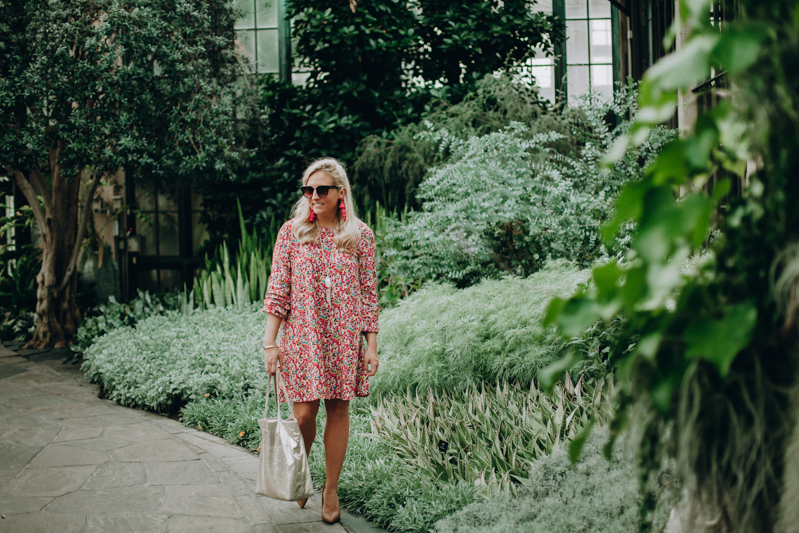 ~ Photography by the amazing Cara Marie Udicious, from Cara Marie Photography ~
~ Outfit Details: Dress ~ Heels ~ Earrings ~ Necklace ~ Similar Tote ~ Similar Sunglasses ~
~ GUYS. I'm so excited to share this COLORFUL fall floral post with you today. When I asked Cara if she would be interested in partnering together to creatively share my absolute favorite trend from fall – FALL FLORAL – I knew I wanted it to be bright and different, but our day at Longwood Gardens was above and beyond what I had hoped for this post! It turns out that Cara loves flowers as much as I do, and we had the best afternoon.
I've been to Longwood Gardens in the summer, which is gorgeous, but VERY crowded (like, can't even walk). This afternoon was different. I did NOT expect it to be so empty. I also didn't expect for it to be filled with such magical and colorful BLOOMS. I was in absolute heaven!
For a project I did at the end of the summer, I had to put together a fall trend board (ALL the trends into one slide?! – YES), and speak about my favorite ones. I have a lot of favorites this fall – bold checks, stripes, "Americana," FEATHERS, denim everywhere, but the one that I could speak on length about is, of course, FALL FLORAL. Many editors called this "winter floral," and I'm also down with that title…LETS MAKE THIS A YEAR ROUND THING, please?! Gucci, of course, led the pack, but Valentino, Alice & Olivia, Prada and Balenciaga were my absolute favorites!
When the trend was adapted to ready-to-wear for all of us to buy this fall, I do have to say that I was a bit disappointed initially with the interpretations done at a more affordable level. THIS TREND IS JUST SO FUN, why couldn't I find better prints? I did end up finding this open back swing dress for under $60, which was bright and happy and fun. Recently, even more great floral dresses for fall and winter have popped up and I've rounded them up (below)!
Have you given this year's best trend a try yet? If not, hop on board. It's fun, feminine, and dare I say flirty (!?) enough to keep our spirits sunny until spring!
Gratefully with love,
xoxoxoxoxoxoxoxoxoxoxoxoxoxo Rhiana
P.S.
Cara is an AWESOME photographer in the Lehigh Valley who specializes in senior portraits, family portraits, weddings, and couples portraits/engagement shoots! Definitely check out her site if you are in the area!
---
More Fall Florals!