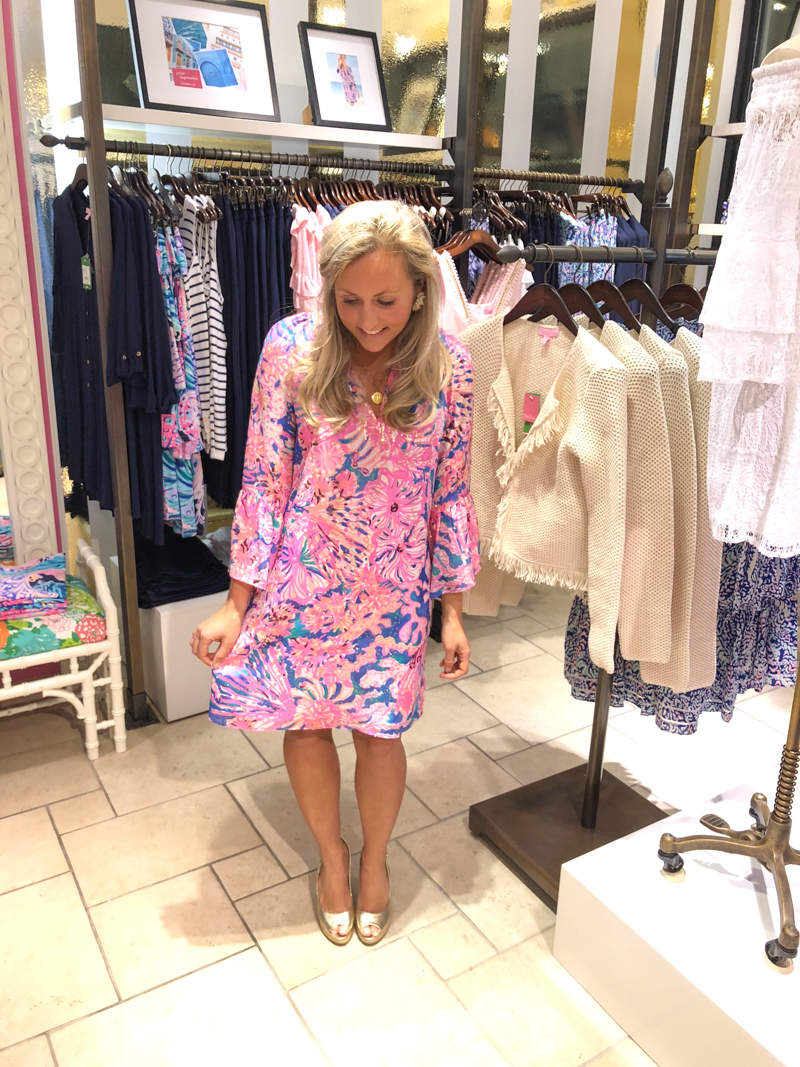 ~ Outfit Details: Dress ~ Wedges ~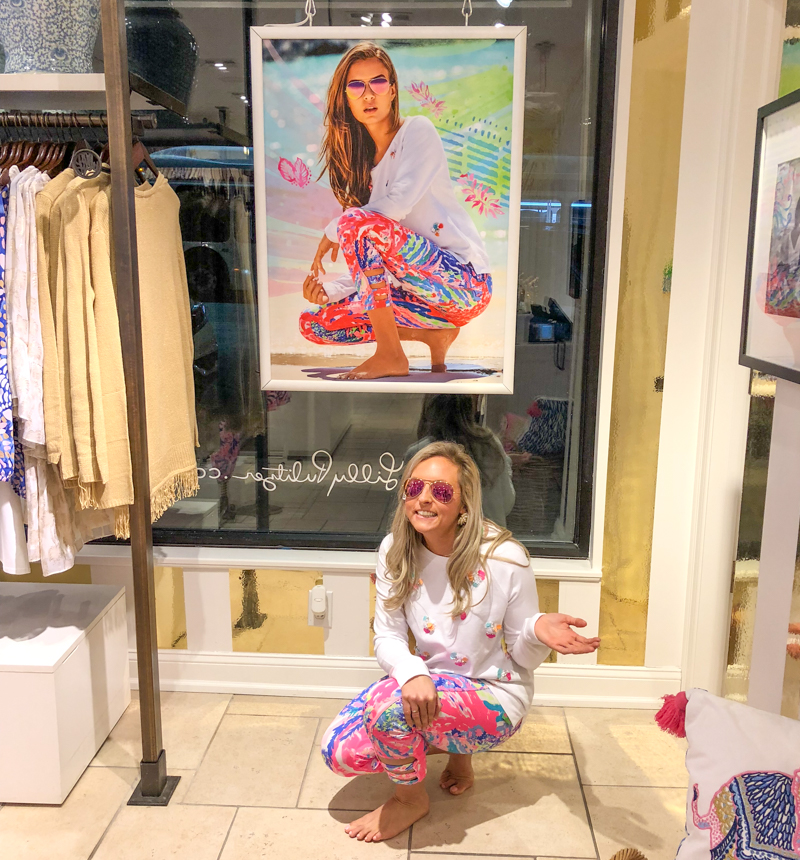 ~ Outfit Details: Luxletic Pants ~ Embellished Top ~ Sunglasses (I'm wearing another color, but LOVE them) ~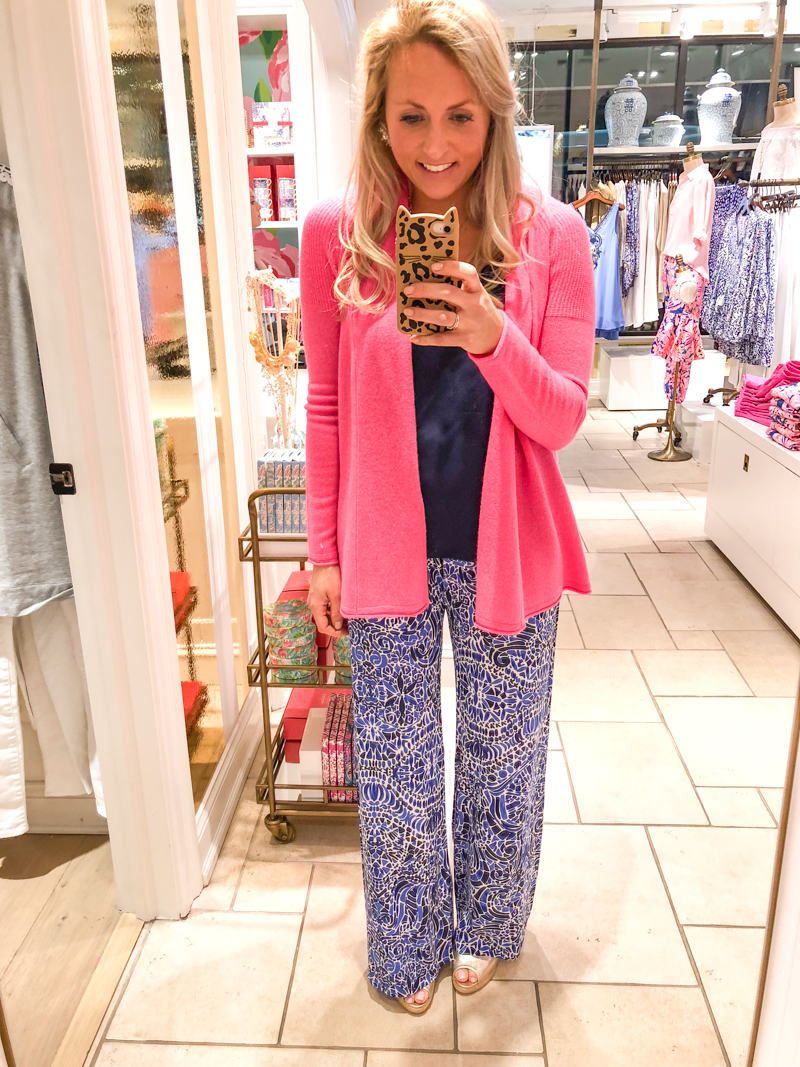 ~ Outfit Details: Pants ~ Tank (not on their website in Navy, but here in White) ~ Cardigan (OMG so so soft!) ~ Wedges ~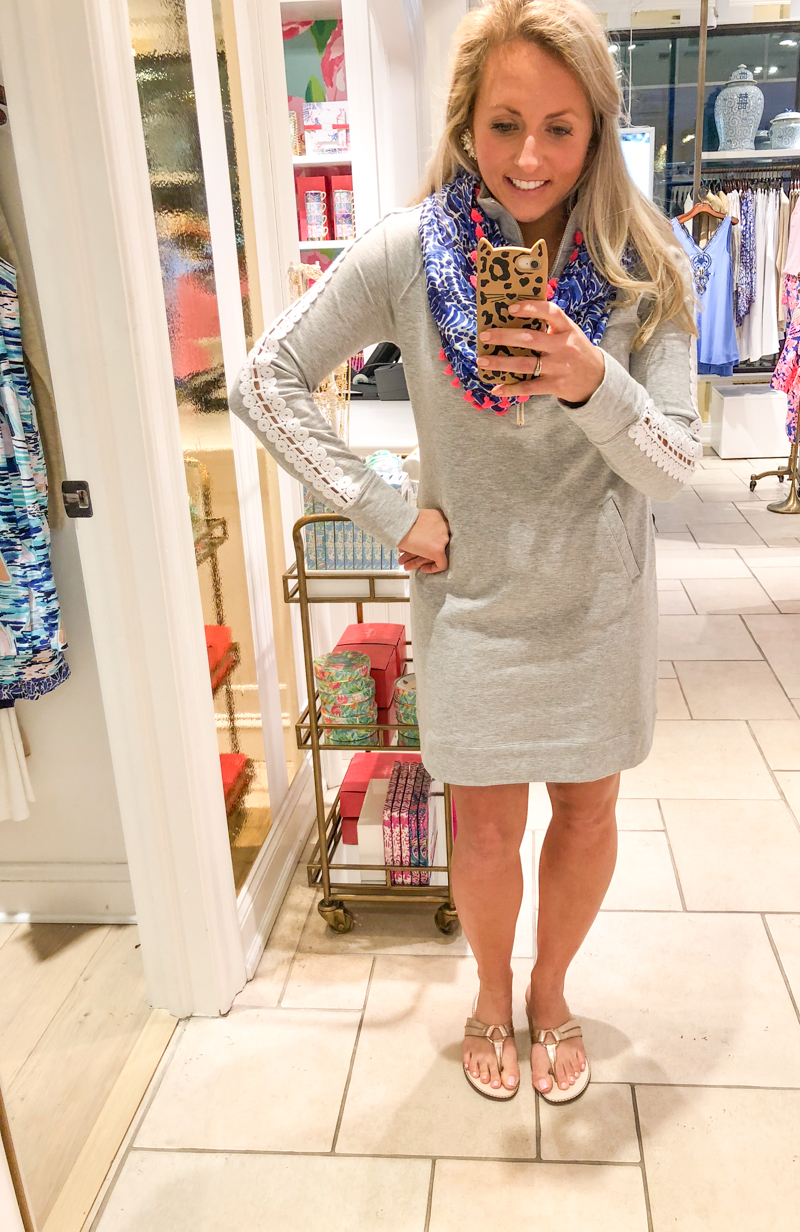 ~ Outfit Details: Dress ~ Sandals ~ Scarf ~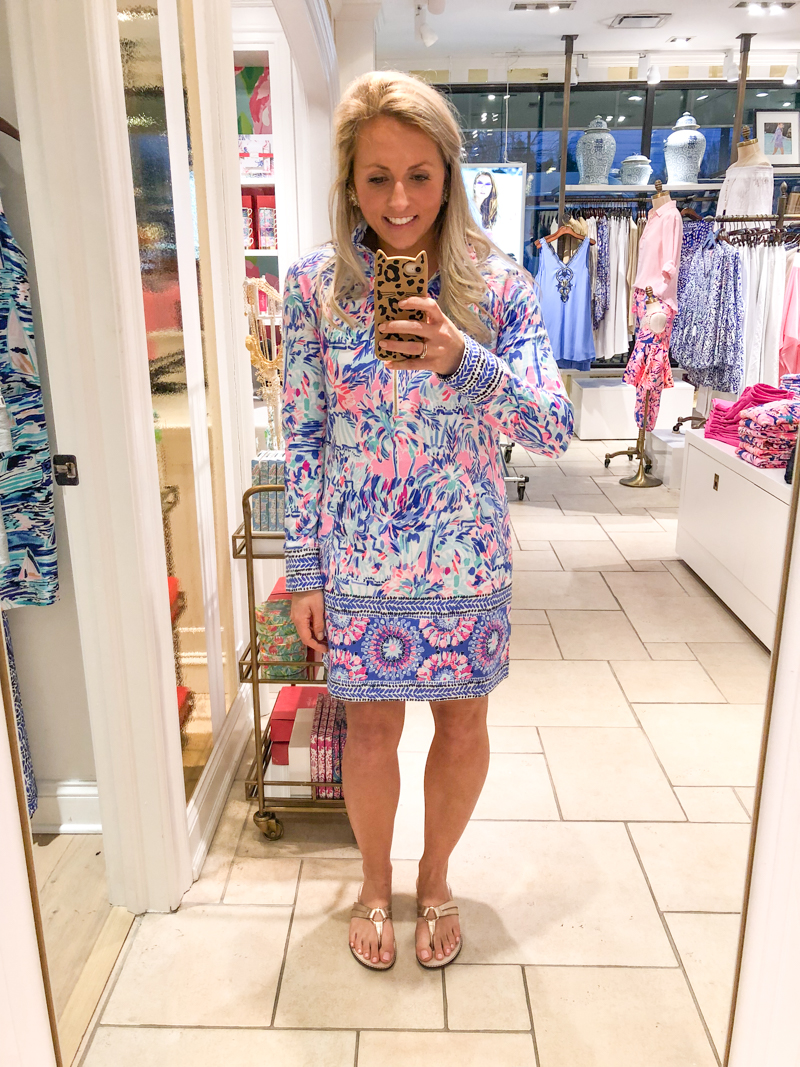 ~ Outfit Details: Dress (I LOOOOOOOOOVE this dress!) ~ Sandals~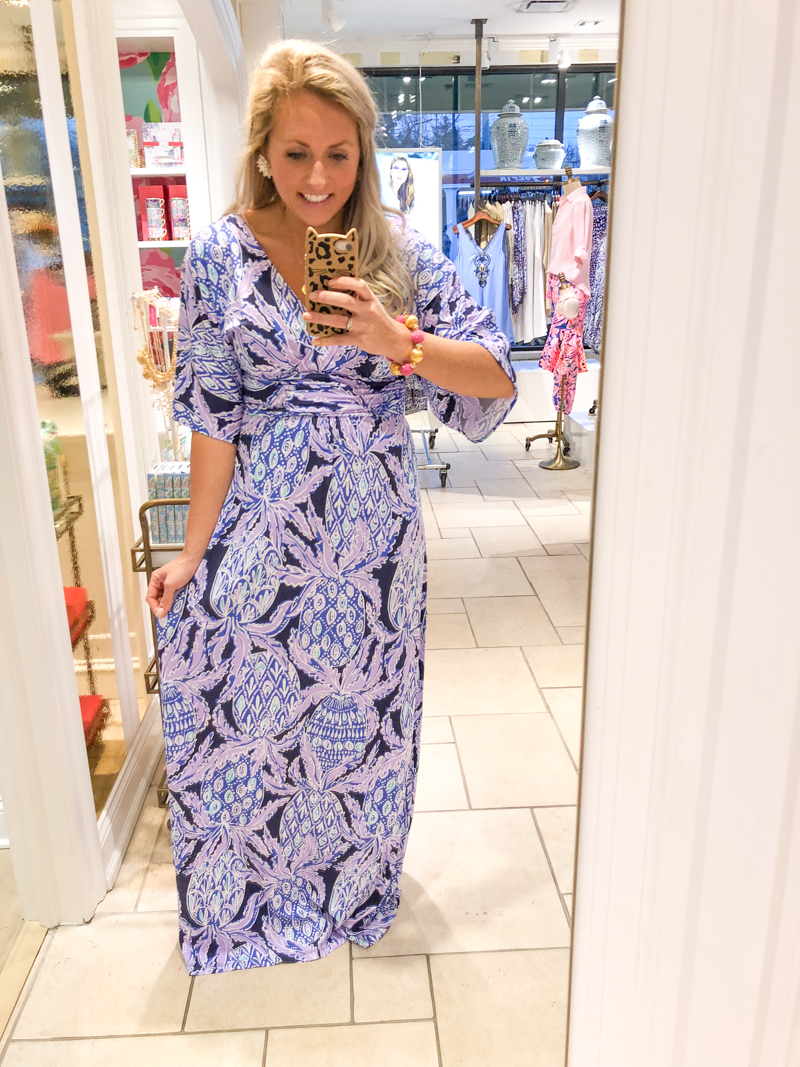 ~ Outfit Details: Dress ~
*also, my bracelet is by Brynn Hudson and my phone case is Kate Spade!
~ OH MY GOODNESS, I am so excited to announce that next Friday (the 19th), I will be hosting a Meet and Greet at Lilly Pulitzer Ardmore! If you are in the PA area, you have to come! I'll have more information this week, but one thing is for sure…it's going to be a blast and I'd love to style you in my favorite brand!
I had so much fun with the Ardmore team today, familiarizing myself with all of the current product and trying on all of their new delivery! I mean…it was so hard to choose….I LOVED EVERYTHING. You are going to seriously love the new pieces, trust me. Biggest thanks to Jill, Allie, and Grace at Lilly Pulitzer Ardmore for the happiest most fun evening!
I wanted to share a few of the things that I tried on today here on the blog! If you scroll below, I have more detailed notes on each product. While the notes online are so helpful (and I love Lilly's True Fit technology that helps you figure out your best size specific to each item), I think it's sometimes helpful to have someone else's opinion on fit and texture.
This first bright pink printed dress that I tried has GOLD SPARKLE threads weaved into it and fits so perfect. There are also bell sleeves…which I just think are so much fun to wear! I am wearing the size small and the store manager, Jill, said this style has been looking so great on every body shape. LOVE that!
Next, I was so excited to try out this super fun embellished top (which is a softer than soft sweatshirt material)! It was honestly love at first sight with this top and I would even wear it with a white skirt and wedges to go out for dinner or even with pink shorts in the summer! Have you tried the Lilly Luxletic pants yet? I was a little hesitant…I'm not going to lie. It's a proven fact that when it comes to leggings…solids are often more slimming than prints. However, the prints are so bright and happy! And they are SO SOFT! The thought of being able to wear Lilly sailing, as a base layer for skiing, or to yoga, makes my heart so happy! They also have super cute cutouts at the bottom. If you haven't tried them yet….TRY THEM!
I am very much in love with the Taverna Tile print that these palazzo pants are in. On Lilly's website, it says the inspiration came from Mexican tiles, but the moment I spotted them, I said to Jill, "these remind me of the tiles in Italy"! And they do! Specifically, all of the tiles we saw in Sicily.
I was VERY surprised at how much I loved these Skipper Popover Dresses! They are like wearing a sweatshirt that somehow can be dressed up or down…and they are so flattering and easy to wear! I like the solid gray version as an option to pair with bright accessories, but also just fell in love with the print on this dress!
Lastly, this maxi dress is another style that I've been told is flattering on so many body shapes! Also, I'm not a purple person normally, but I really like the color combinations in this print!
I'm not sure I'll ever quite find a brand who's prints bring me AS MUCH joy as Lilly prints do! I love sharing Lilly on the blog, and I can't wait to meet more Lilly lovers next Friday and help style them in some amazing pieces. I really really hope you can make it!
Gratefully with love,
xoxoxoxoxoxoxoxoxoxoxoxo Rhiana
---
SHOP THESE LOOKS AND OTHER CURRENT FAVORITES