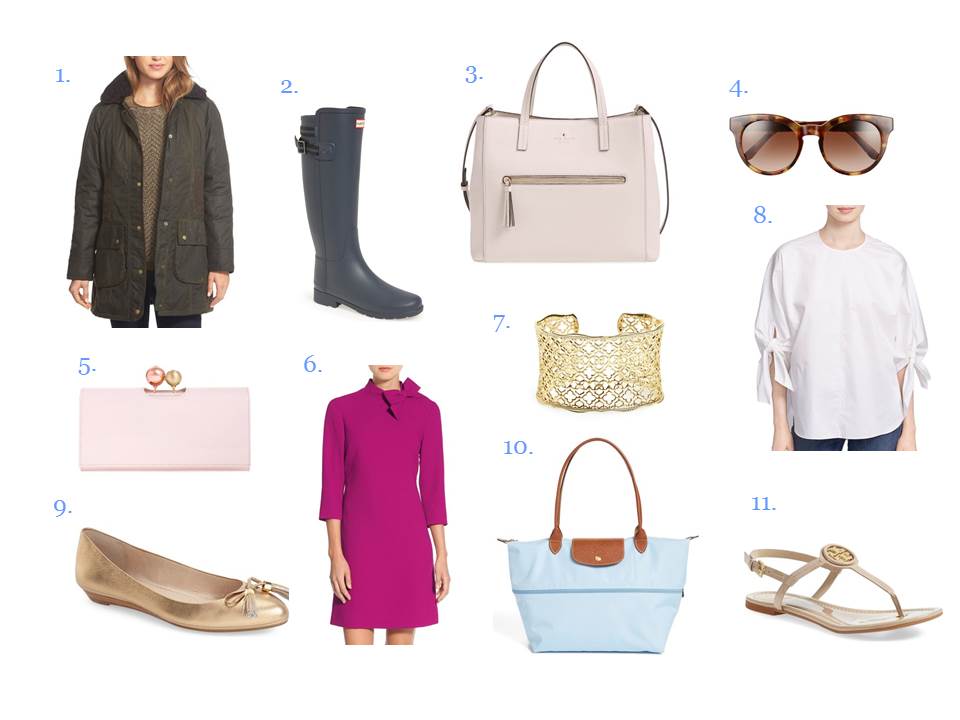 ~ 1. Jacket ~ 2. Boots ~ 3.Pink Bag ~ 4.Sunglasses ~ 5. Pink Clutch ~ 6.Pink Bow Dress ~ 7. Cuff ~ 8.Classic White Shirt ~ 9. Gold Tassel Bow Flats ~ 10. Blue Longchamp ~ 11. Sandals ~
~ AH the BEST SALE OF THE YEAR IS HERE! The Nordstrom Anniversary Sale is special for a few reasons: 1) you can get up to 50% off of items at are usually never on sale (like Longchamps and Barbours!) 2) you can stock up on all of your needs for the fall (because there are so many boots and fall essentials) 3) you can also get some of your favorite summer items to wear now that probably aren't on sale anywhere else 4) you can pick up a few investment pieces that will live in your wardrobe forever, like these sunnies, this adorable clutch, this feminine cuff, and of course, you know how I feel about Barbour jackets living forever!
Here's what you need to know: right now, it's the early access sale, meaning that it's for Nordstrom card holders only. However, so many of my friends have opened a card before JUST FOR THIS SALE because a lot of items tend to sell out quickly. The sale opens up to the public on the 22nd! Stay tuned for more posts and sale round ups!
Today, I wanted to link to a few items that I felt were "essentials"! These items above are things I'm coveting, but also items that you truly cannot go wrong with! These beauties will make a statement and will never go out of style! So hurry up and get shoppin'!
Gratefully with love,
xoxoxoxoxoxoxoxoxo Rhiana