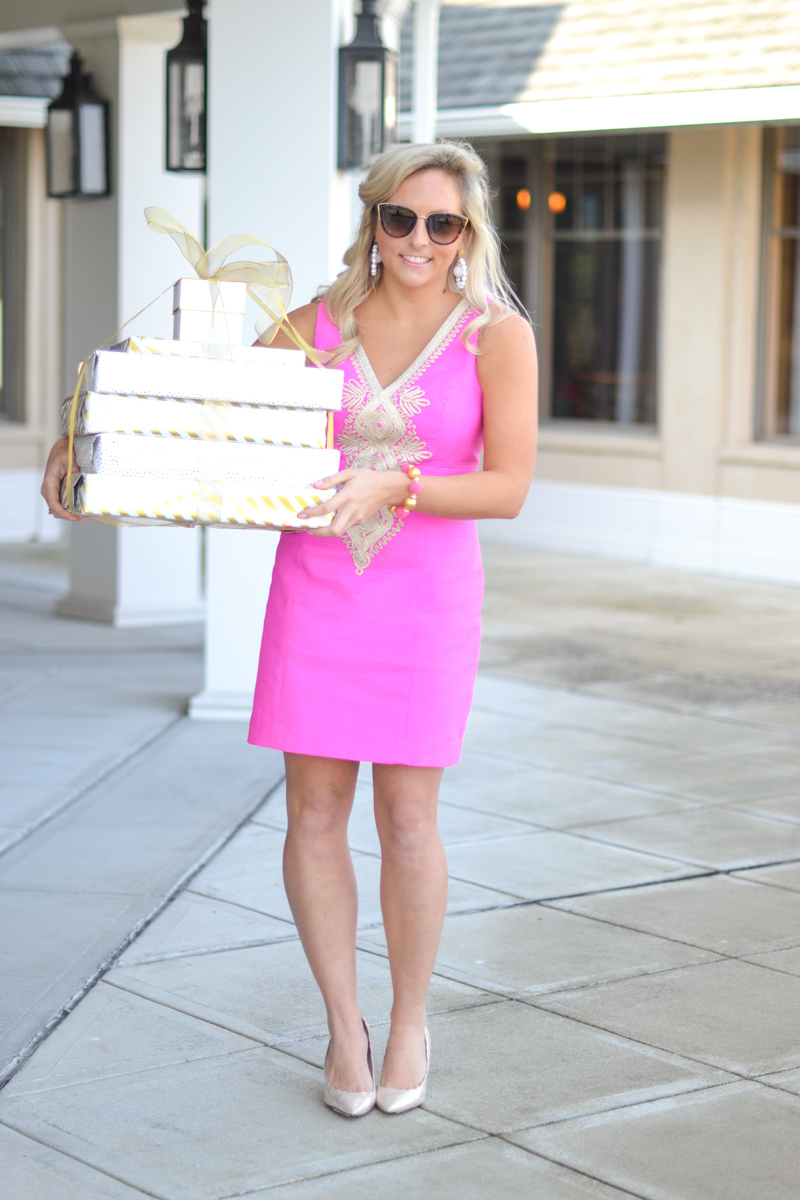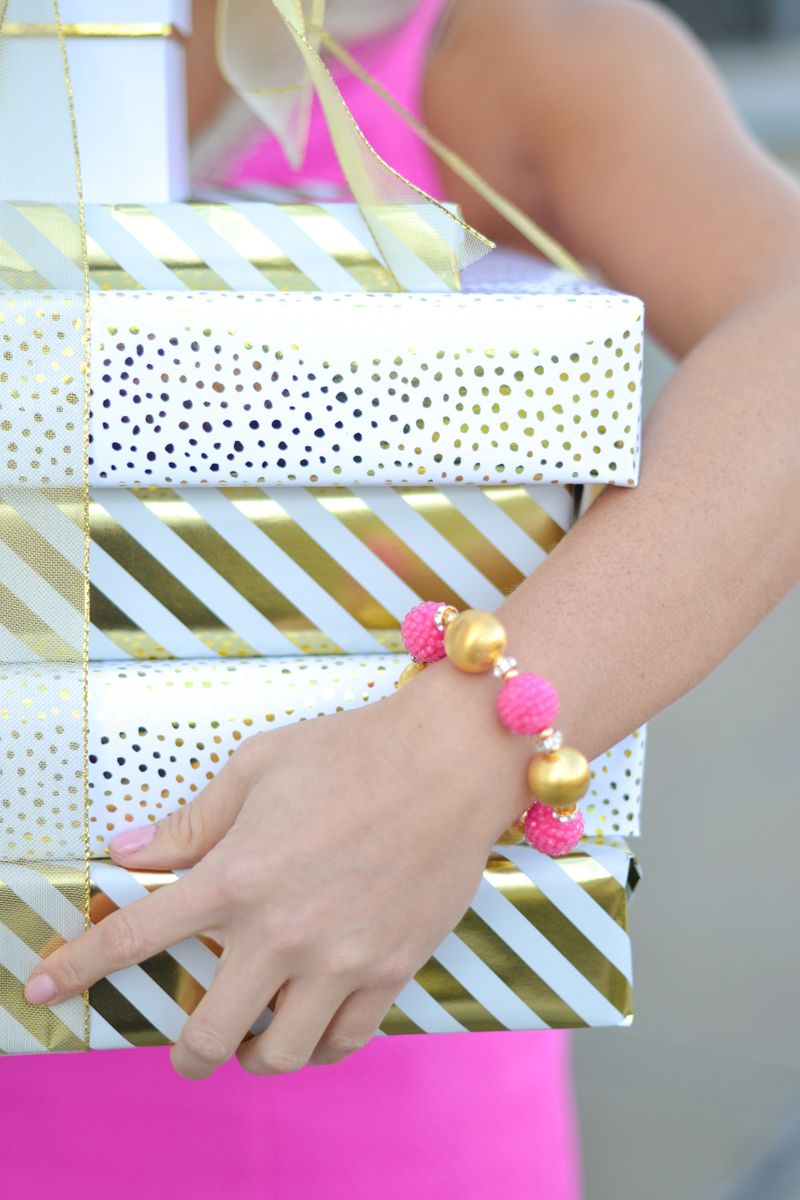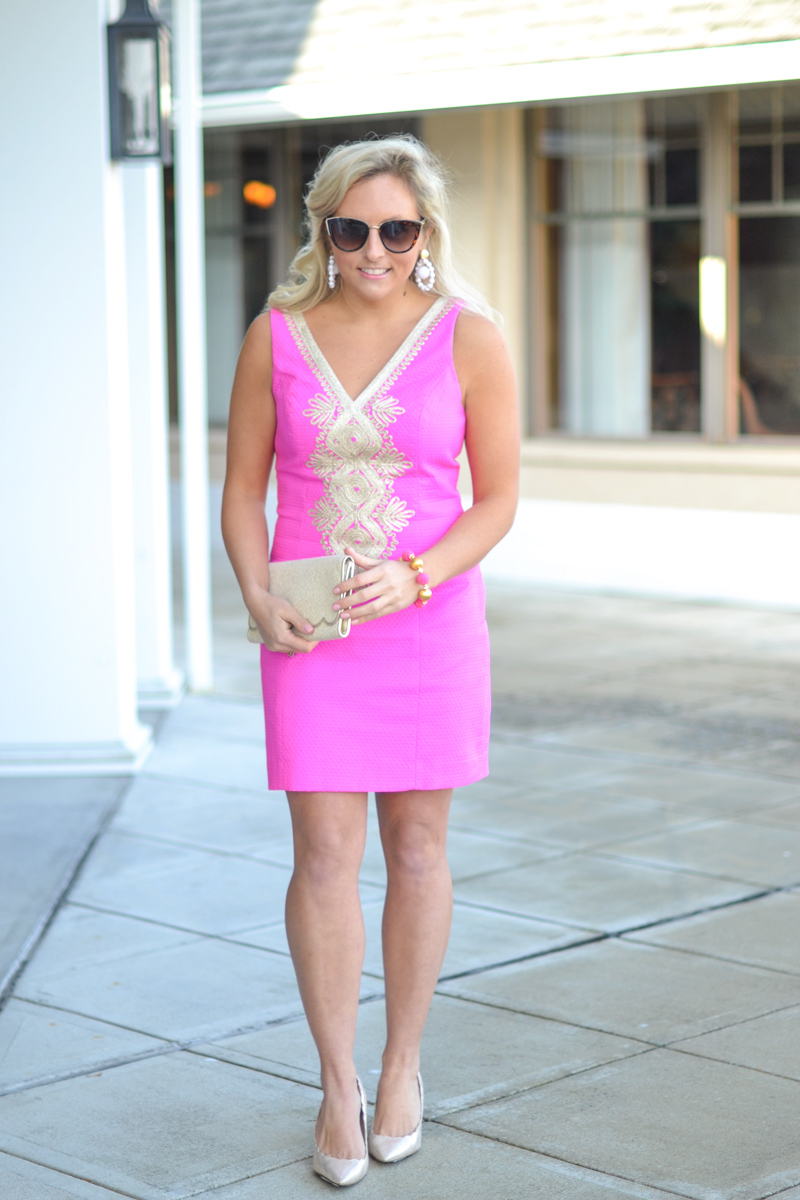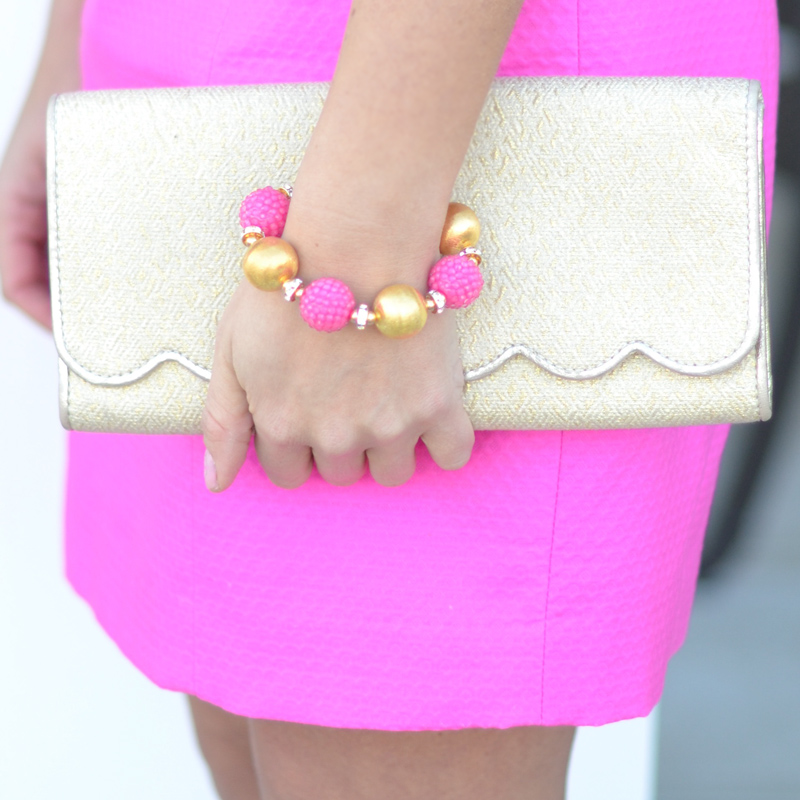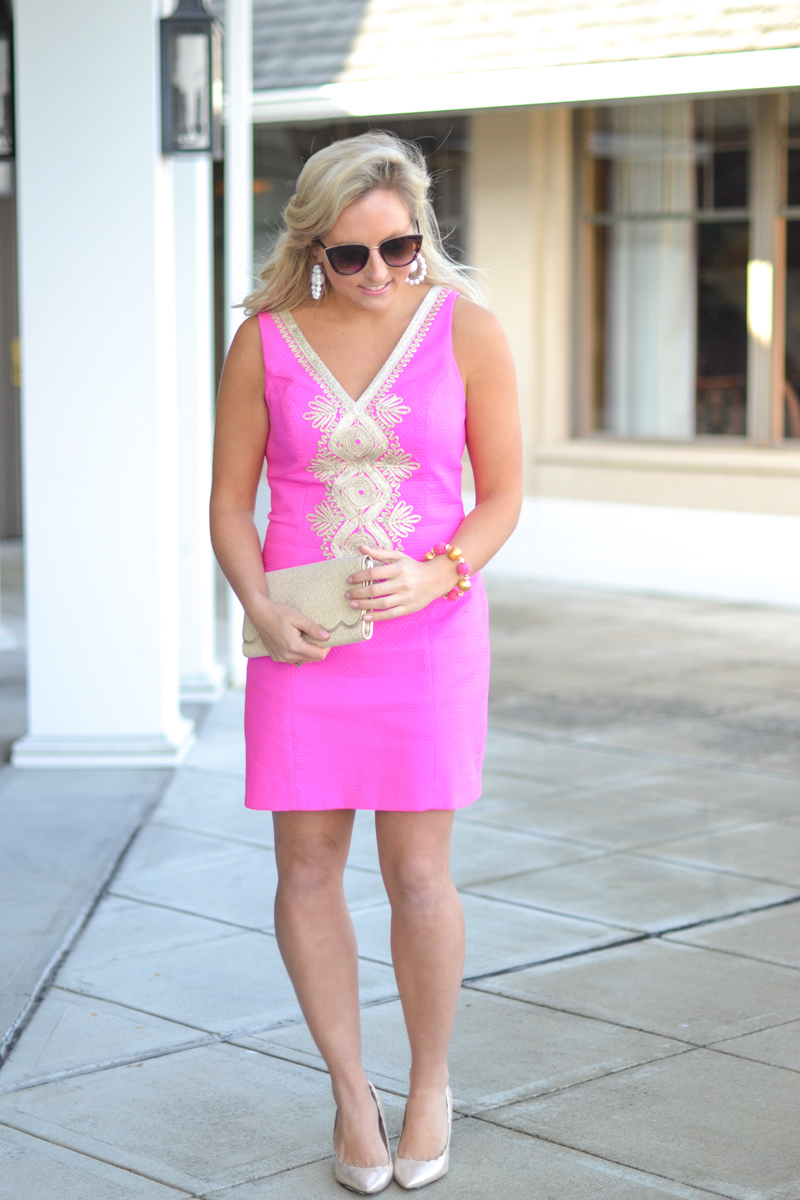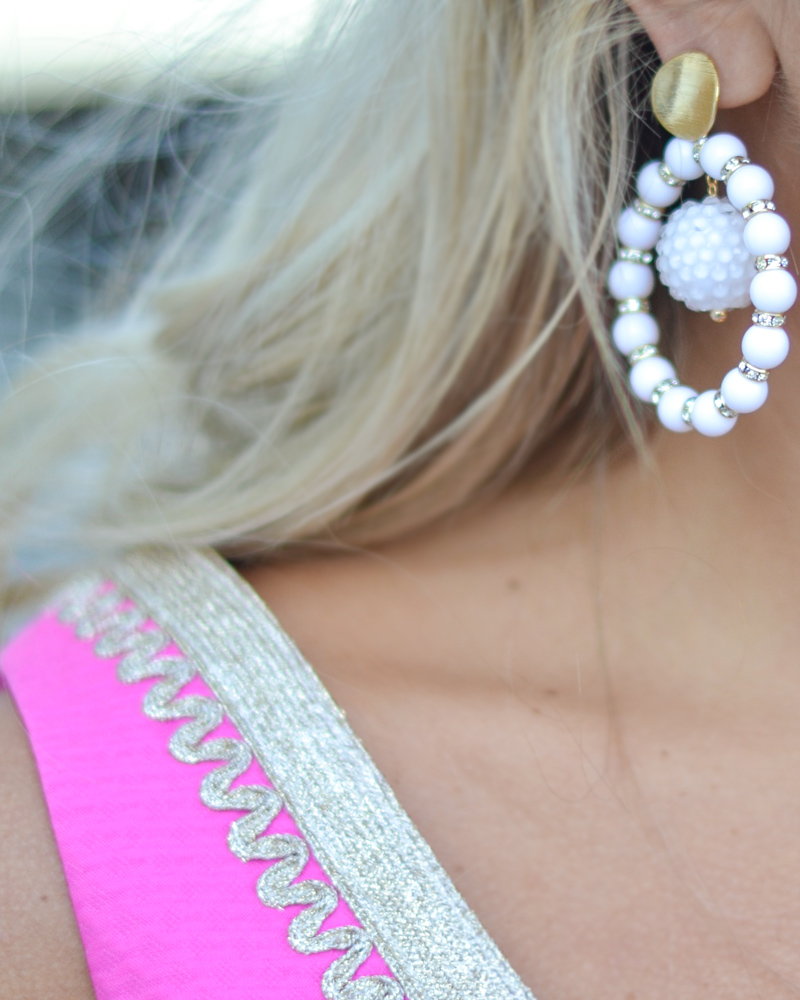 ~ Outfit Details: Lilly Pulitzer Dress ~ Earrings & Bracelet c/o Brynn Hudson ~ Sunglasses ~ Similar Clutch ~
~ Pink and gold just somehow seem so appropriate for the holidays (and beyond)! This Lilly dress is a new favorite and somehow fits to a T! I love Lilly dresses that work for every single season and I will definitely be breaking this out for horse races in the spring and for all summer events! My absolutely gorgeous earrings and bracelet are handmade by Brynn Hudson. Her jewelry is so incredible! Each piece makes a subtle statement and compliments the overall look so well. If you have a similar style as I do, her jewelry is a must-have because it will honestly go perfectly with everything in your closet!
Did you all have a good Christmas? Once again, it seems to have flown by in the blink of an eye! And here I am…scurrying to get some work done before heading into the photo studio tomorrow! (*I wouldn't have it any other way!)
Speaking honestly, I think that Christmas can be a hard season for only children (anyone else out there an only child too?!). I have older half siblings and my beautiful nieces, but it's not the same as growing up with a little crew, waking up with matching PJs….etc. I know these things exist because of friends and social media, but have always kind of wanted those things for myself. Or like….traditions that involve special foods?! I've always wanted those too! Big shout out to my friend Chloe's Aunt Regina who shipped me gluten free Christmas cookies! I wouldn't have had any special treats this season without them!
All this said, I think it makes me look forward to the day when I have a house and a family of my own even more. I actually have a note in my phone (thanks to YOU all) that is full of Christmas traditions that I love and want to use myself one day!
All over social media this year, it seems that all of my friends have flown off on adventures with their significant others and families….to tropical islands, to other countries, to ski destinations, etc.! Am I jealous (omg on Christmas! so bad)?….. YES! Do I love it and love seeing their pictures? YES! If there are no traditions, why not jet off to a new place with someone you love?! This is so smart! I'm on board! Totally doing this next year (solo if necessary)!
In the mean time, I'll just be wearing my Lilly up north, thinking warm thoughts and living out #Resort365 while dreaming up my next adventure! I hope it comes soon….
Gratefully with love,
xoxoxoxoxoxoxoxo Rhiana