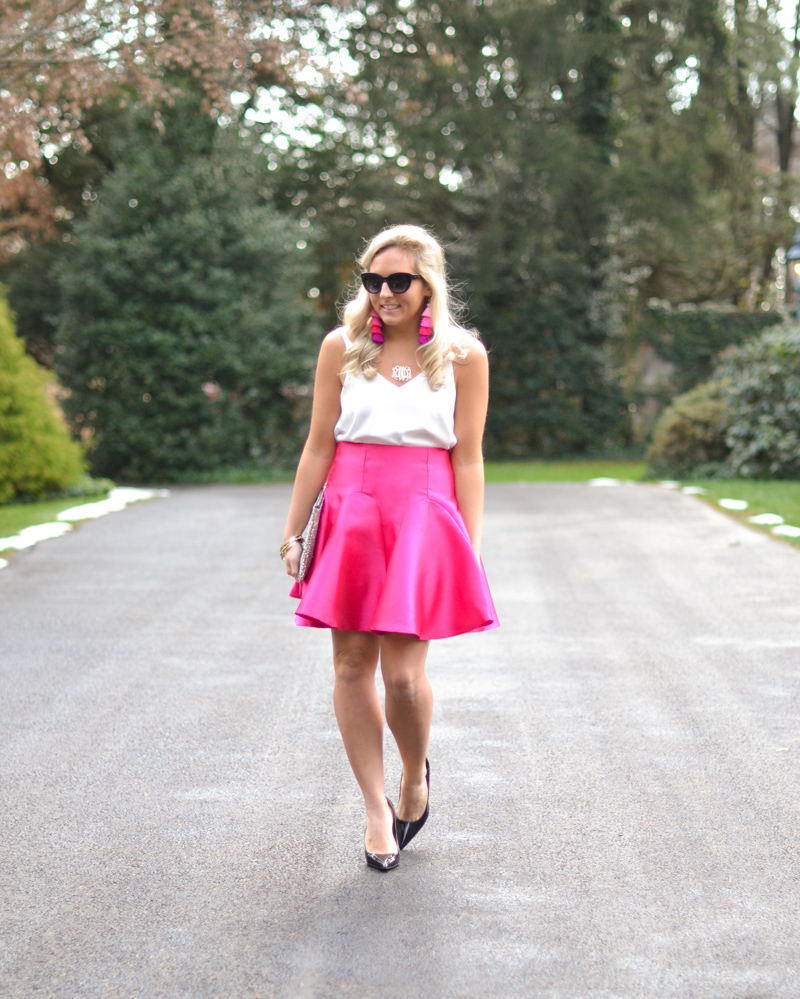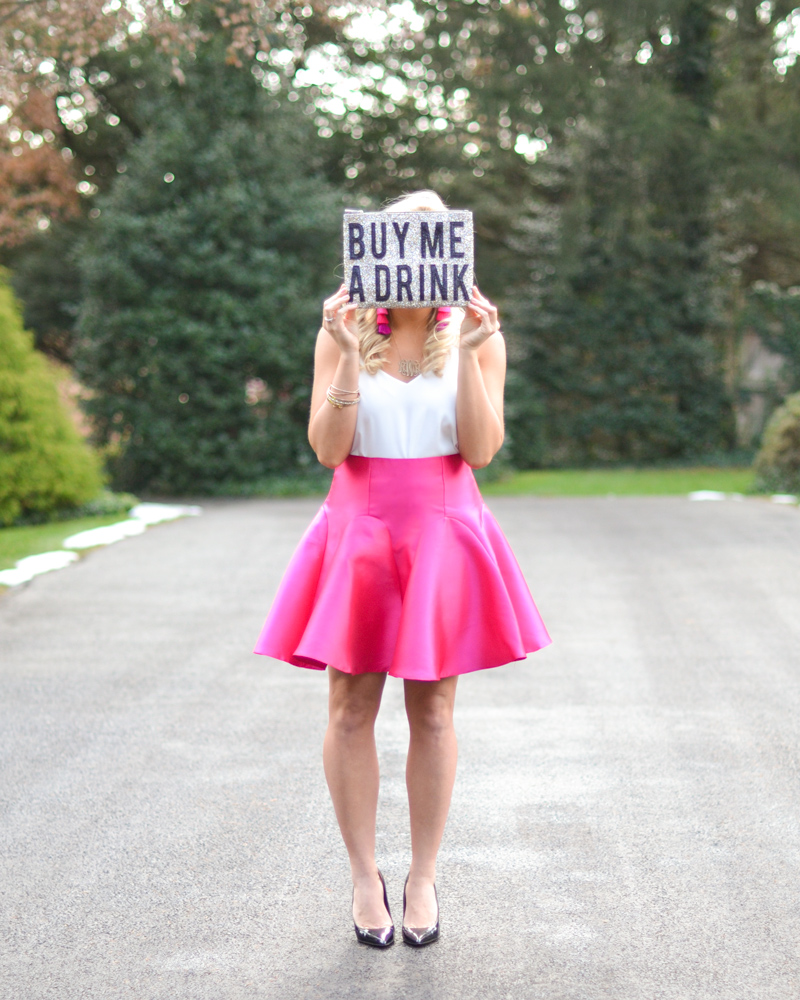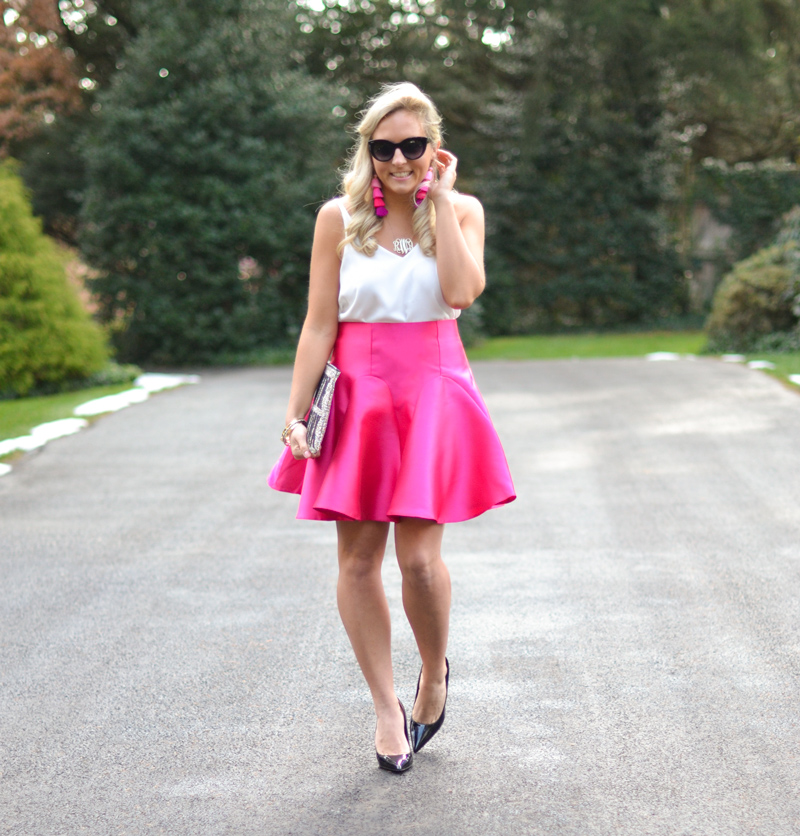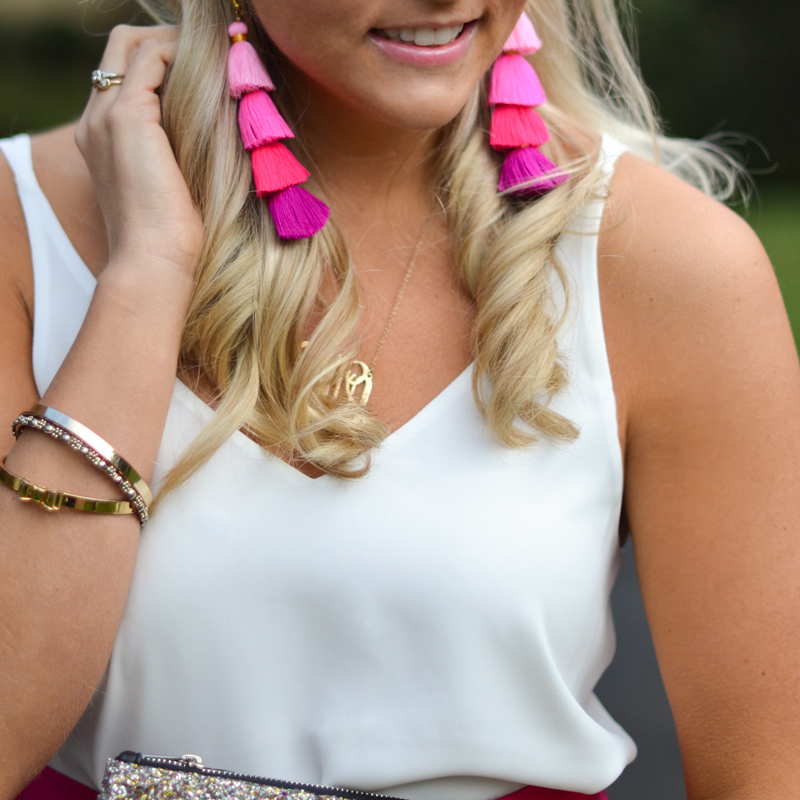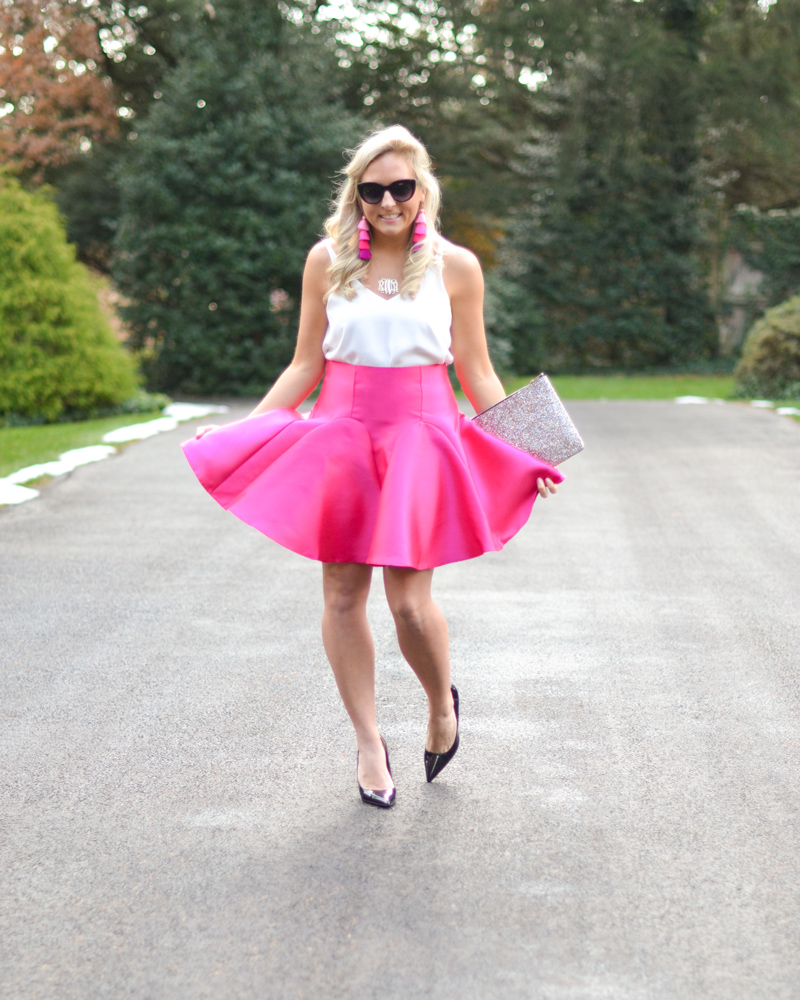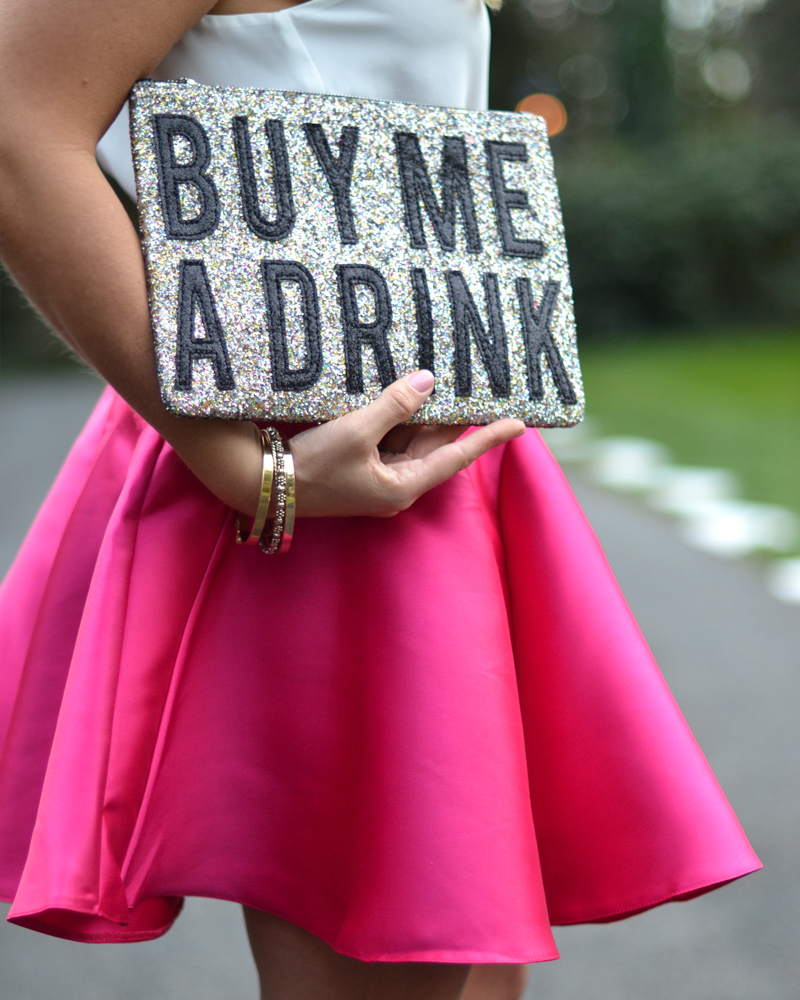 ~ Outfit Details: Skirt (almost sold out! But not to worry,  I rounded up a few amazing pink party skirts below!) ~ Similar Cami ~ Necklace ~ Clutch ~ Earrings c/o Honeymoon Hats ~ Similar Sunglasses ~ Heels ~
~ If there's any look that could and should be repeated over and over and over again….it's this pink party look! Everything about it is so fun and if you're really not in the mood to go out and would rather lay low at home…PUT ON THIS EXACT OUTFIT!
This bag absolutely cracks me up! If ONLY it had been around in my NYC SideBar Sunday days! I can't wait to have some fun with it…I'll be putting it to the test this weekend and will report back on how it works 🙂 Oh also, it's currently on sale for under $20! It's sturdy and a perfect size!
I am so sad that this skirt is almost sold out! But I went on a hunt for the best pink party skirts currently available and I think I found some total winners (below)!
I am getting SO excited for New Years, especially seeing some of my favorite people in the world up in VT! It's always a blast….and I can't wait! Where are you headed for NYE? If you need any last minute outfit suggestions, e-mail me at wearbowsandsmile@gmail.com!
Gratefully with love,
xoxoxoxoxoxoxoxoxo Rhiana
SHOP THE LOOK
---
AMAZING PINK PARTY SKIRTS
---