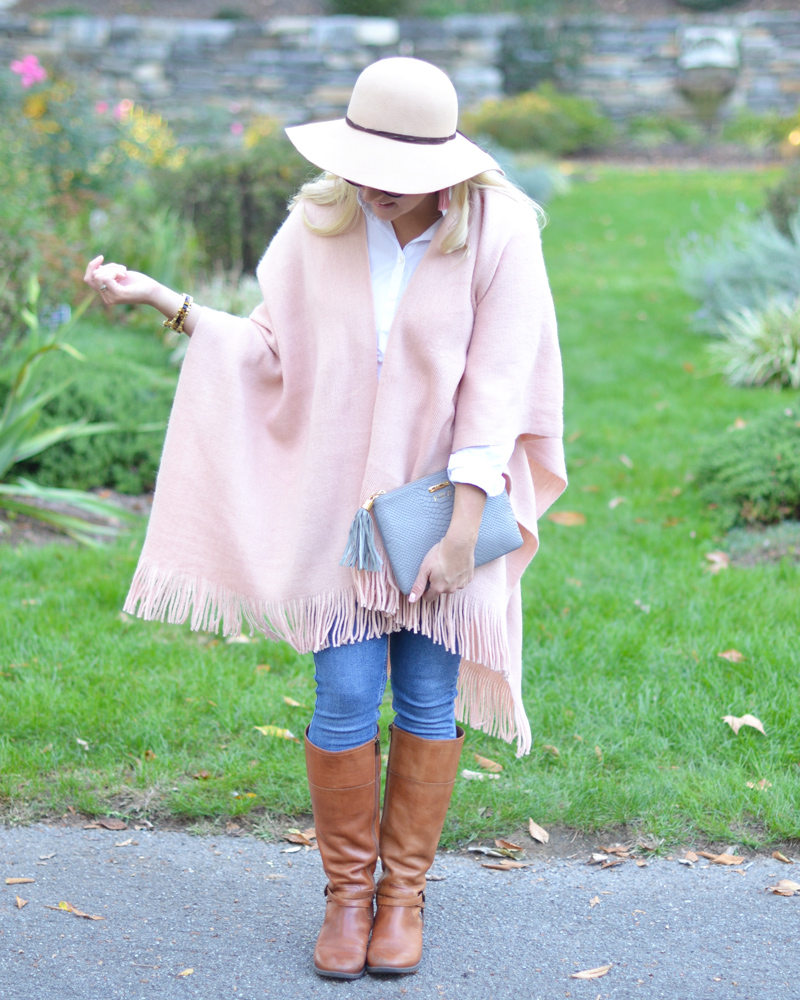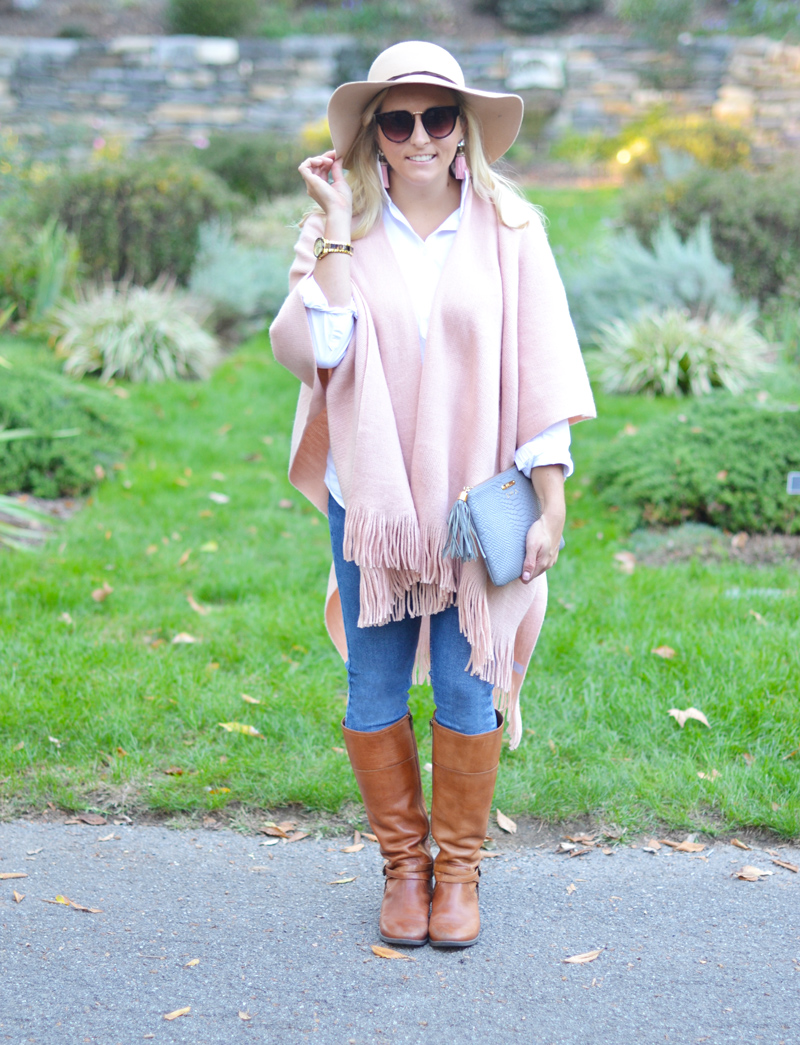 ~ Outfit Details: Blush Pink Ruana ~ Jeans ~ Similar scalloped collar oxford ~ Similar riding boots (also, these FRYES are 50% off right now) ~ Similar Sunglasses ~ Similar Hat ~ Earrings c/o SUGARFIX by Baublebar
~ What's a Ruana you ask?! It's basically a cooler, cozier poncho. Wikipedia says "it comes from the Chibcha ruana meaning 'Land of Blankets'." Sounds pretty Game of Thrones to me, but wearing the Lord of Blankets as streetwear? SIGN ME UP.
This blush pink Ruana is SO soft and cozy. It's perfect to wear with leggings to curl up on the couch on a Sunday, and yet it makes me feel so elegant (*and much cooler than I actually am) when I wear it out! Are Ruana's my new thing? Maybe. I think you need to get on board, too! I rounded up my current favorites below! I hope that your week is off to a wonderful start.
Gratefully with love,
xoxoxoxoxo Rhiana