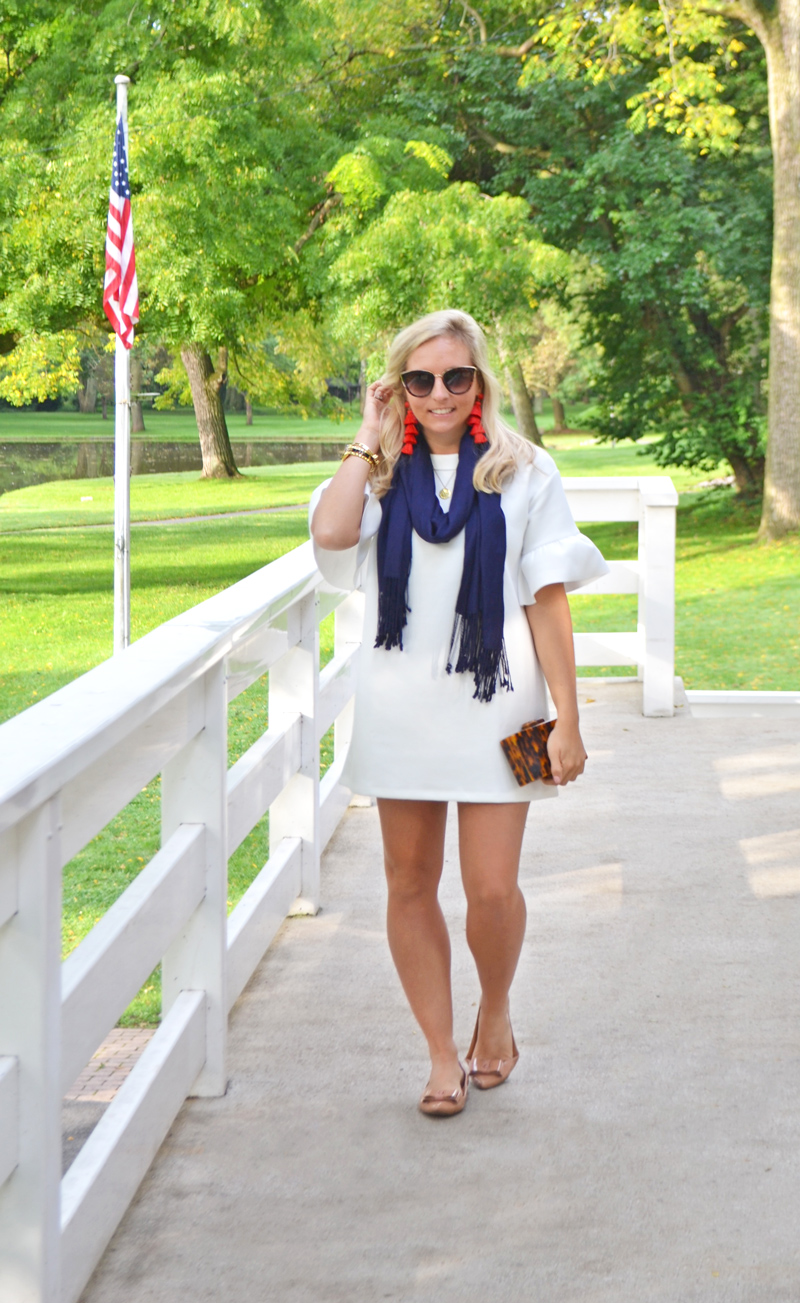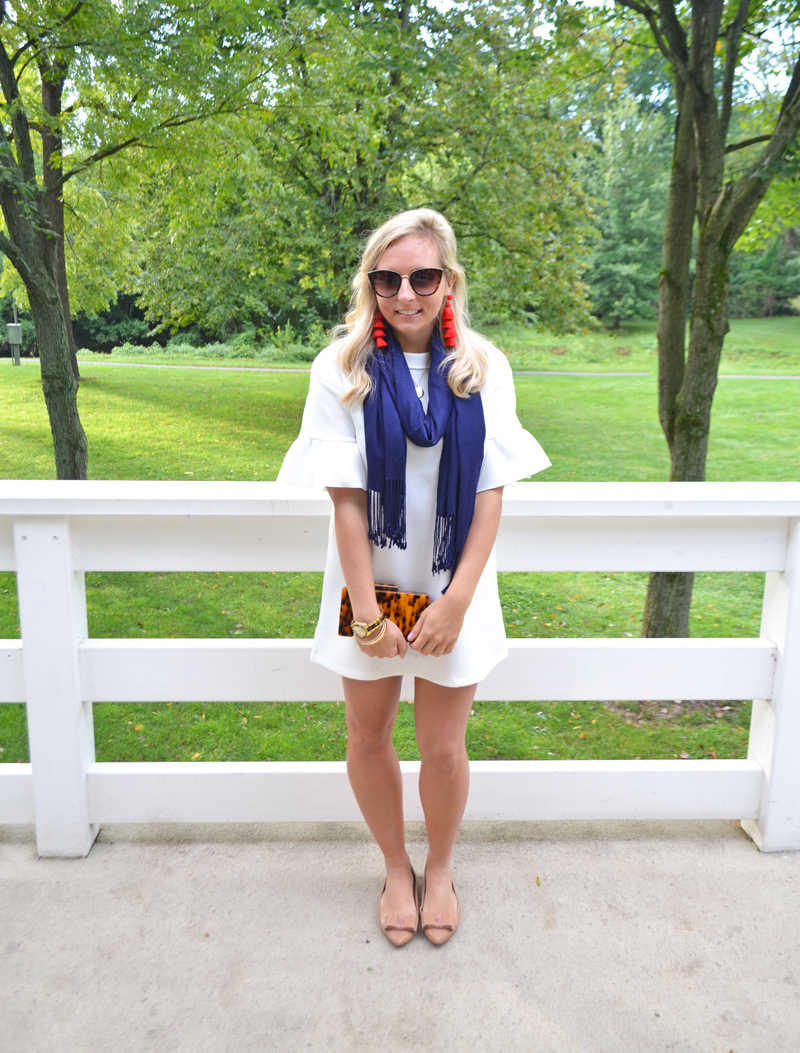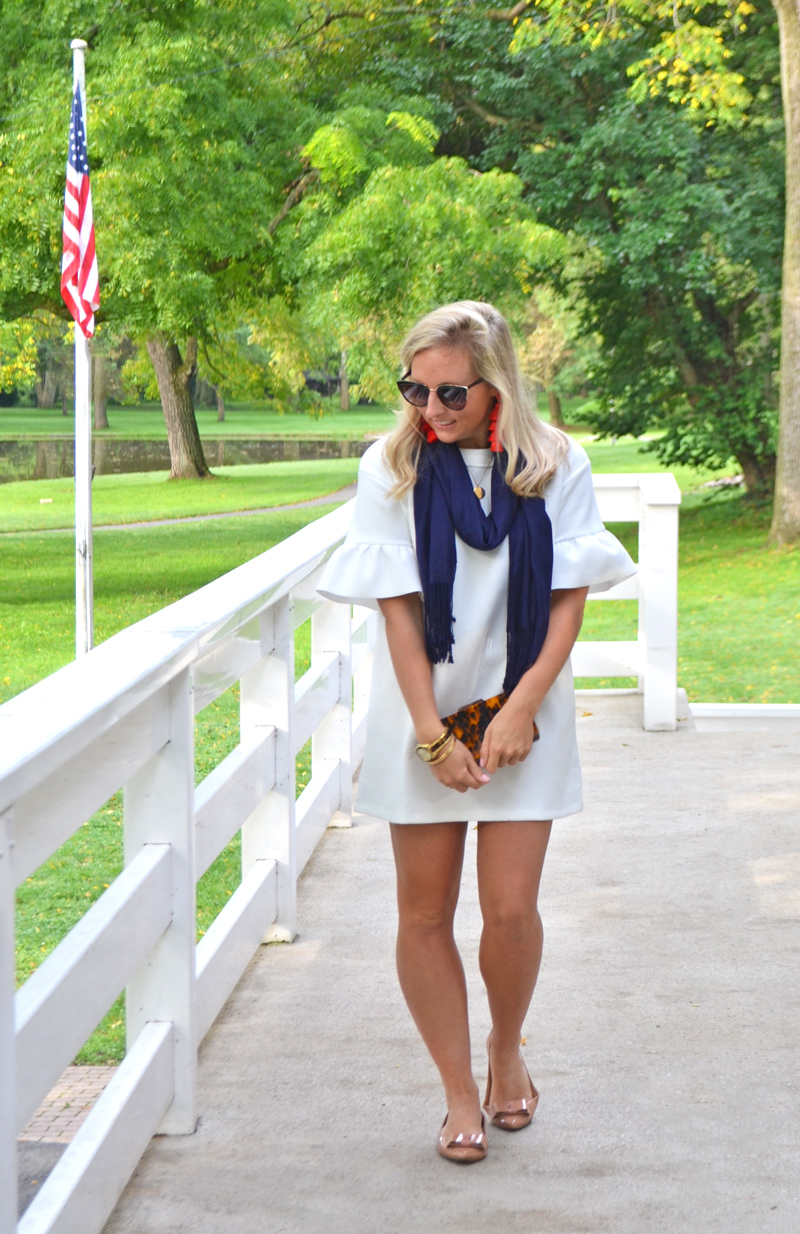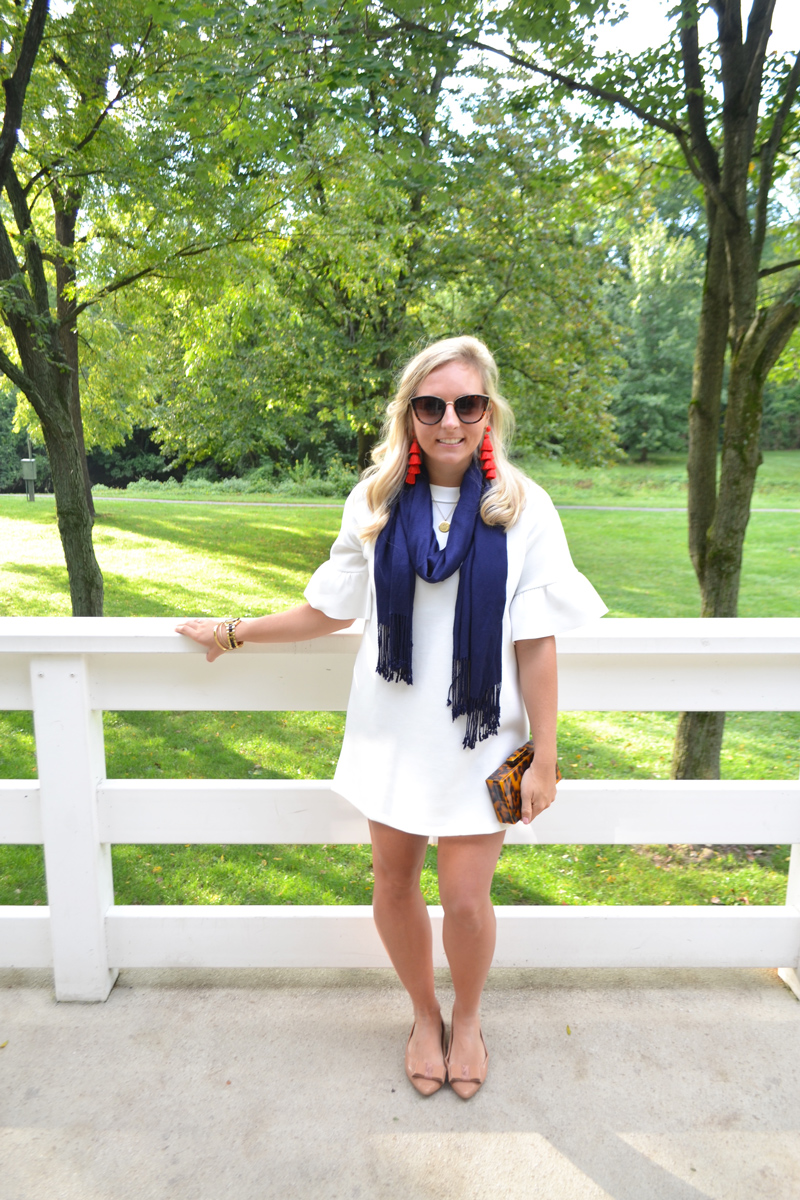 ~ Outfit Details: Tunic (worn as dress), Similar Dress Version ~ Tortoise Clutch ~ Bow Ballet Flats ~ Earrings ~ Necklace ~ Sunglasses ~ Scarf ~
~ This time of year is always a little tricky, when you're trying to find the perfect balance of what to wear: not too summer, but not yet too fall. Up on the Vineyard, it has been warm! Definitely too warm for quilted jackets, riding boots, and blanket scarves. But, this transitional white dress seems to be my new go-to!
THIS dress (well it's a tunic, worn as a dress, though it does come in a dress version) is seriously the bees knees. It's softer than your softest sweatshirt, yet it looks structured and put together. I'm also a fan of any shift that remotely looks like something from the early 70's. This one fits the bill. PLUS, it's kind of like a blank canvas…you can style it a million ways, and I love that. I can't wait to wear it with tall riding boots and my longer Barbour when it starts to get chilly!
In other news, just as I asked my mom to send me some more shorts and "warm weather" clothes…it looks like we are about to feel the effects of Hurricane José here on the Vineyard. Somehow even when it's gray and foggy…it's still super pretty. Today was my first FULL free day. There's so much I wanted to do and see, but I hardly did any of it. I ran a bunch of errands all over the island, stopped at my favorite flower shop, and managed to get a good amount of work done, too. I'll hike and get to the beach eventually…(I really hope!) Time to hunker down?! Whatever that means!
I CANNOT believe we are halfway through September. I hope that you are all having a wonderful fall so far!
Gratefully with love,
xoxoxoxoxoxoxoxo Rhiana
P.S.
Big thanks to my mom for helping with this shoot…she did great behind the camera, I'm super proud!
Shop the Post!
---