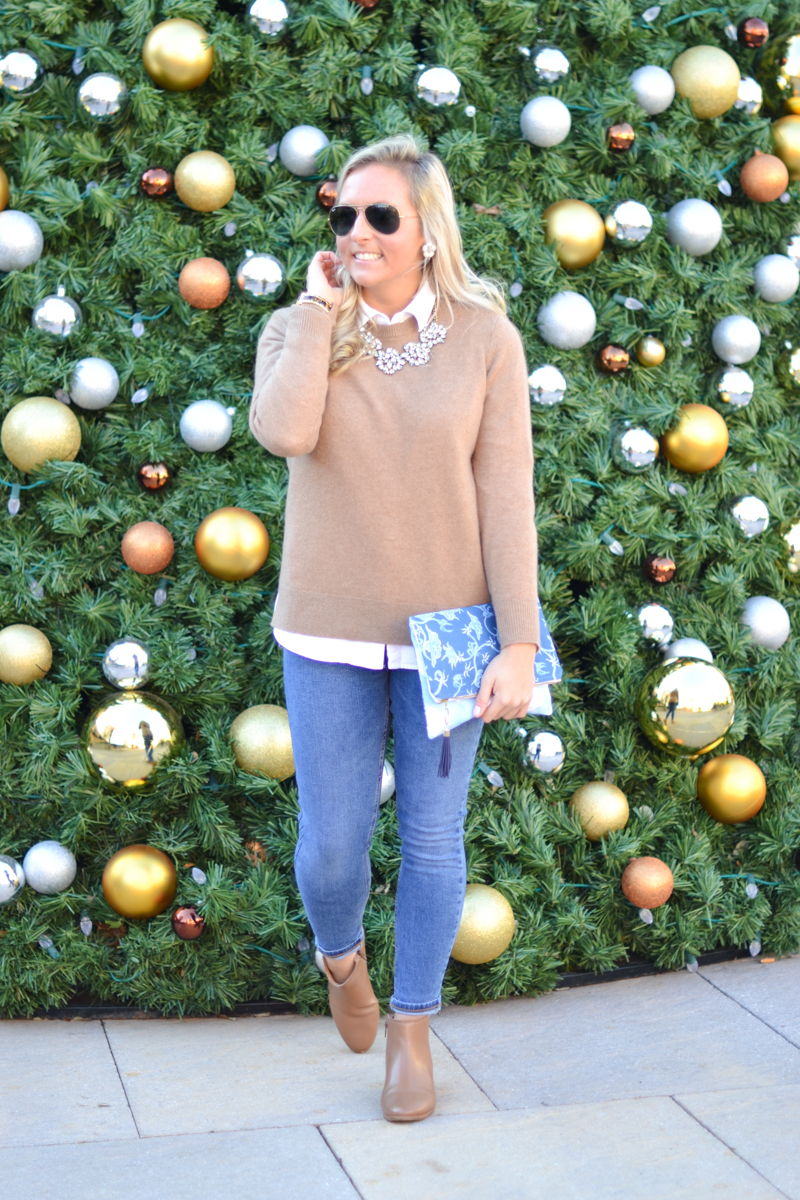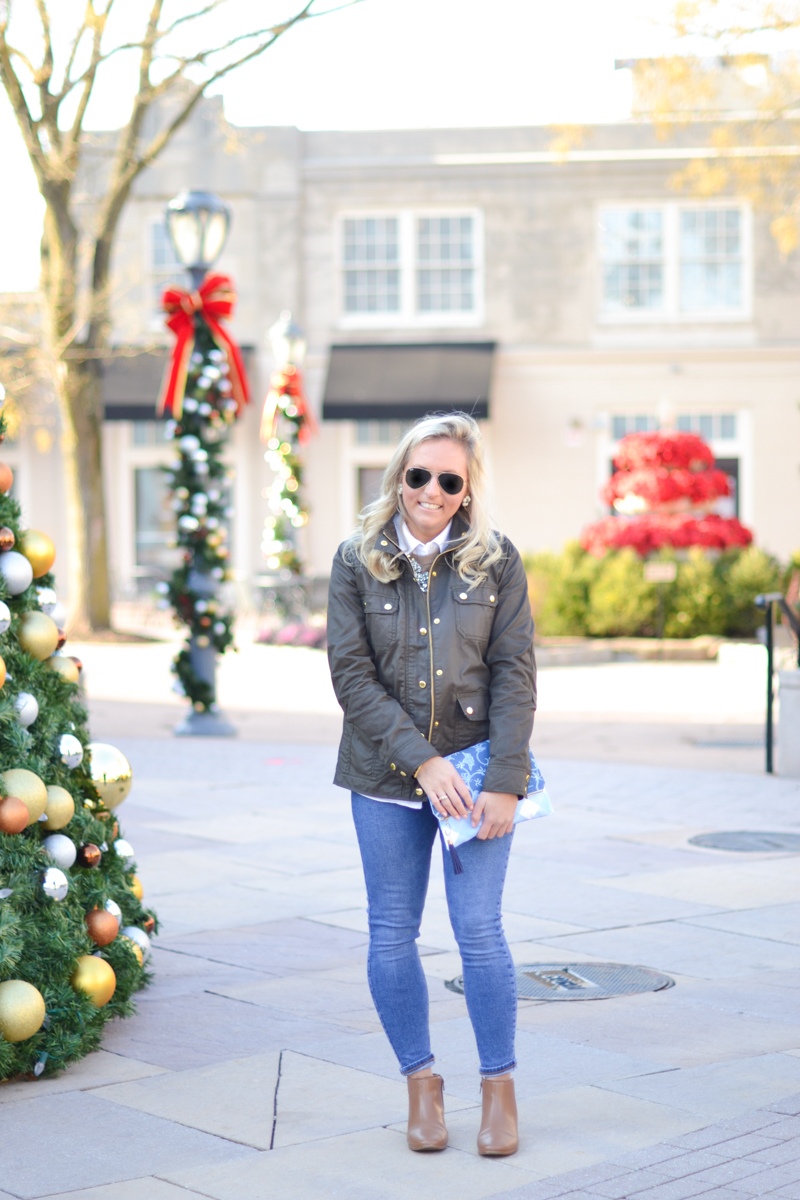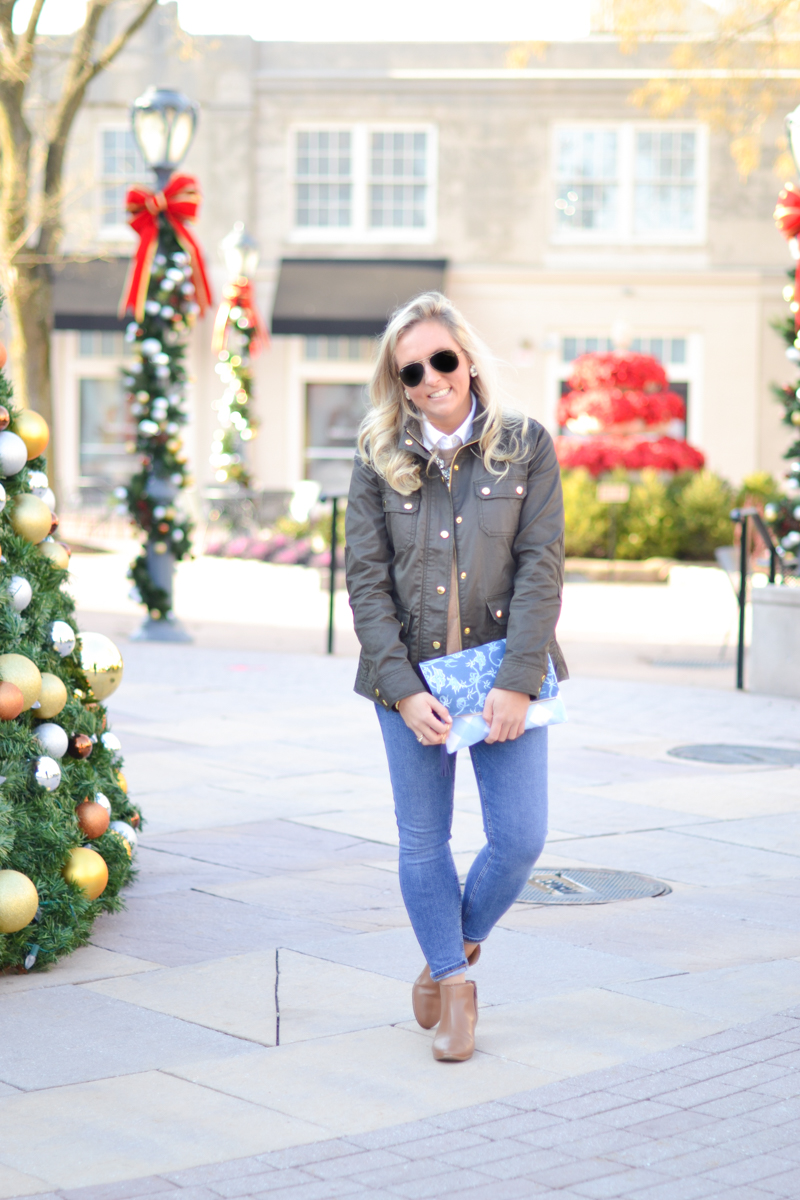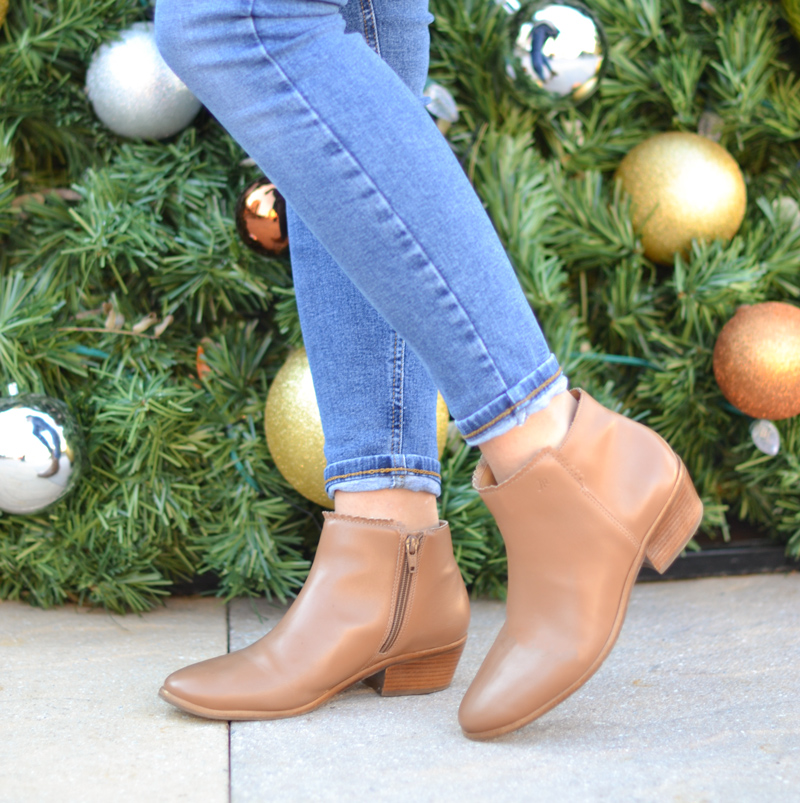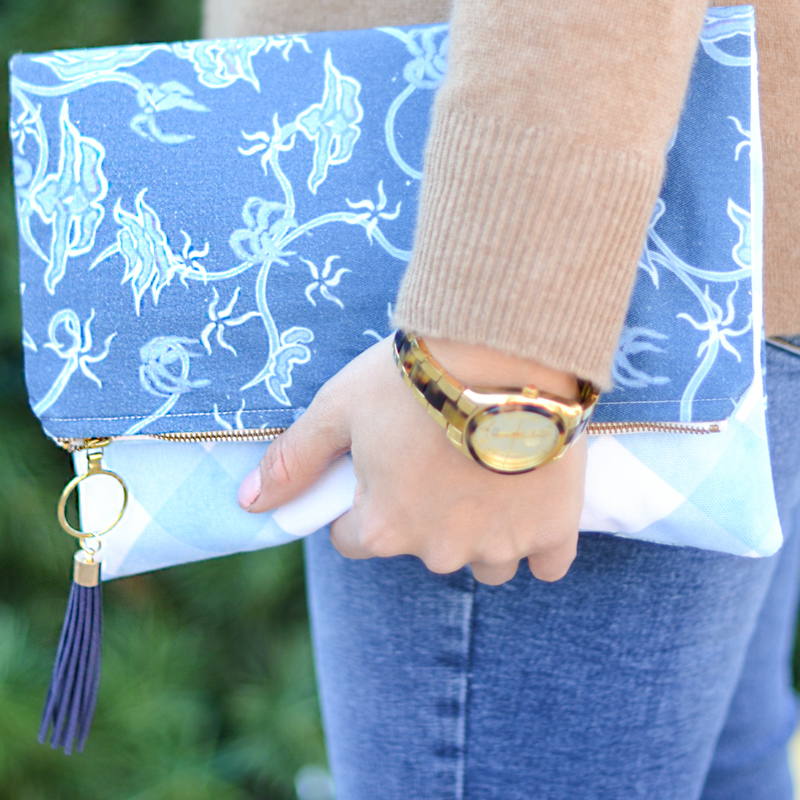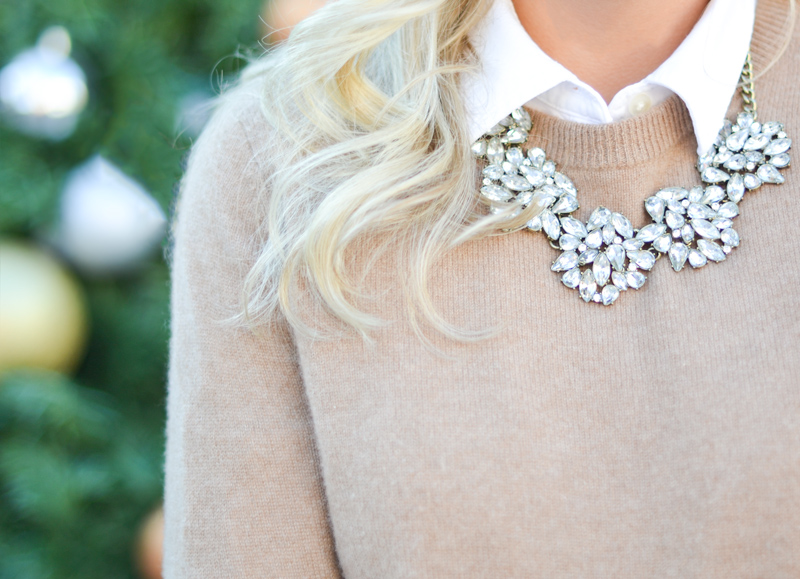 ~ Photos by my friend Amy from I Believe in Pink ~
~ Outfit Details: Foldover Clutch c/o Shelby Dillon ~ Statement Necklace c/o SUGARFIX by Baublebar ~ Jeans ~ Boots ~ Sweater ~ Jacket ~ Sunglasses ~ Earrings are Vintage ~
~ Oh my goodness gracious, I am absolutely OBSESSED with this Foldover Clutch by Shelby Dillon! It's so soft, has a tassel (*this is important to me when choosing clutches!), and is big enough for ALL of my crazy necessities (it even fits my planner…). I love finding pieces that are multi-seasonal, and this clutch definitely will transition well into my spring and summer wardrobes as well. Currently, it's the best POP of color with my winter staples…adding a little Blue Christmas, if you will, to my usual plaids and party looks! It comes in so many different colors and you can customize your combination of fabrics if you like!
I like having a "go-to" outfit. One that's always in the back of your mind, easy to accessorize, and perfect to pack for a weekend trip away. This look fits all those criteria for me! This cashmere sweater is new and comes in 11 colors and I paired it with my favorite jeans and favorite flat booties. It's a great blank canvas for any fun accessories I want to add!
How is your holiday season going? Mine has been so much busier than expected, and I still don't feel settled in (but to be fair…am still not convinced I should unpack!). I promise I am working on some gift guides for you all! (Coming soon!) Is anyone else as last minute with holiday shopping as I am? It's crazy.
Sending love your way in this crazy busy holiday season!
Gratefully with love,
xoxoxoxoxoxoxoxoxoxo Rhiana
SHOP THE POST!