~ Well…it's my 2 favorite days of the year (no, I'm serious) and they have BEEN ANNOUNCED! Drumroll, confetti, and glitter please…The LILLY PULITZER AFTER PARTY SALE is THIS WEEK! If you are a serious Lilly Lover like me, you know what a big deal this is. This is the best time of the year to stock up on all things Lilly P (and Lilly is timeless, so grab as much as you can)! I wanted to offer a few tips to help you prepare for this sale, BUT FIRST, a round up of a few of my favorite Lilly Pulitzer looks from 2016! (PS Lilly is the only one I'd change my signature hydrangea font color to PINK for, of course)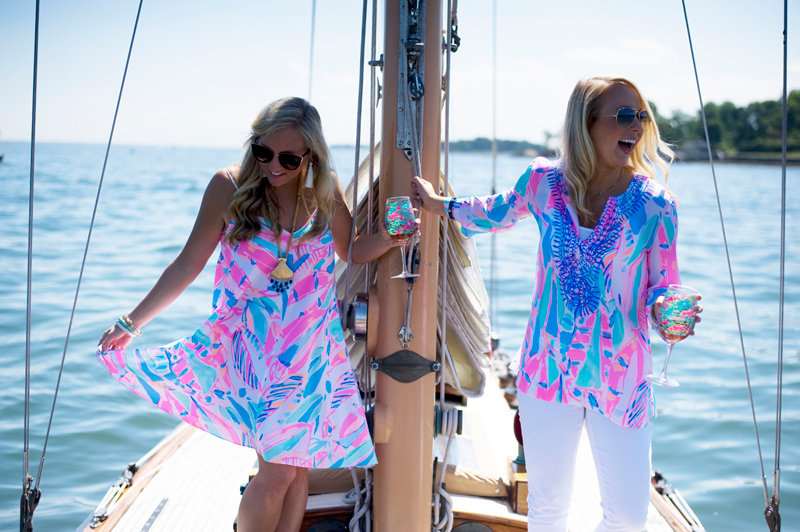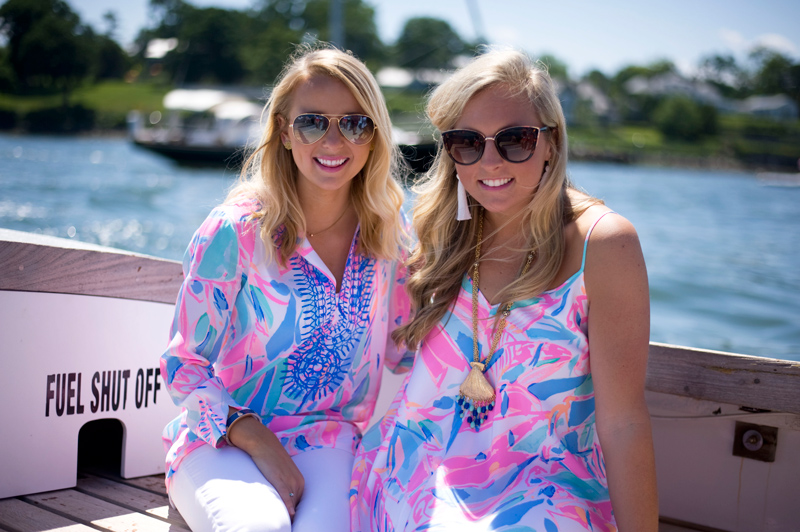 ~ I had SO much fun twinning with my friend Amy from I Believe in Pink out on the water at Indian Harbor this past summer! You can see the full post here! ~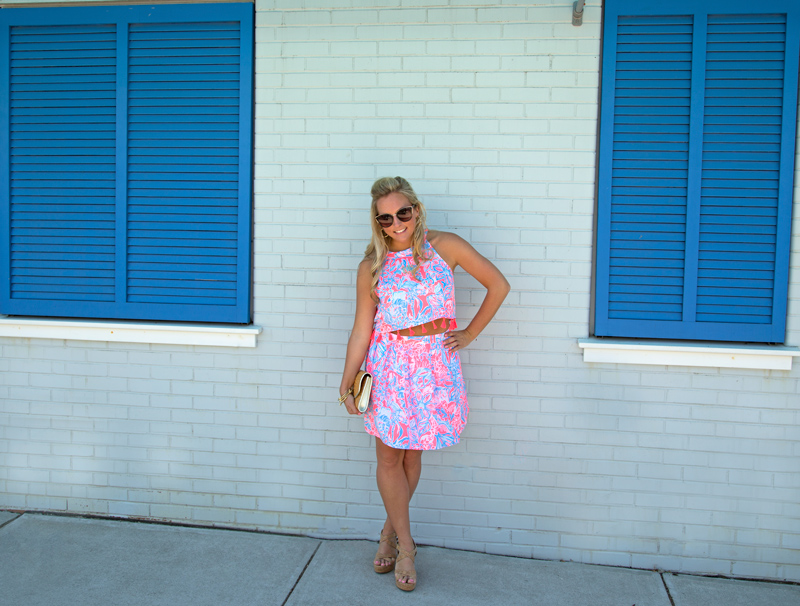 ~ This tassel twosie is STILL one of my favorite things in my closet! I gushed about it a lot in this post here! ~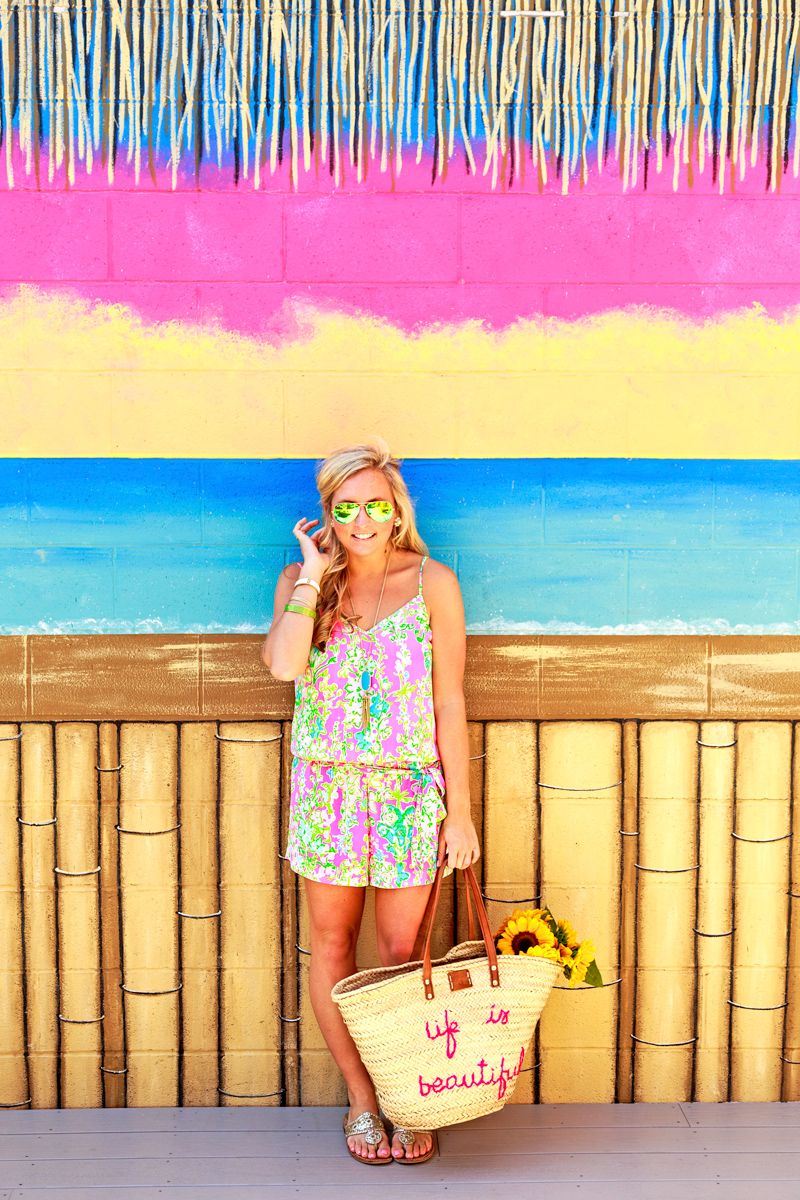 ~ This romper is silky, bright, and so happy! It's the perfect piece to dress up or down for the summer or for a warm weather vacay! Full BRIGHT post here! ~
---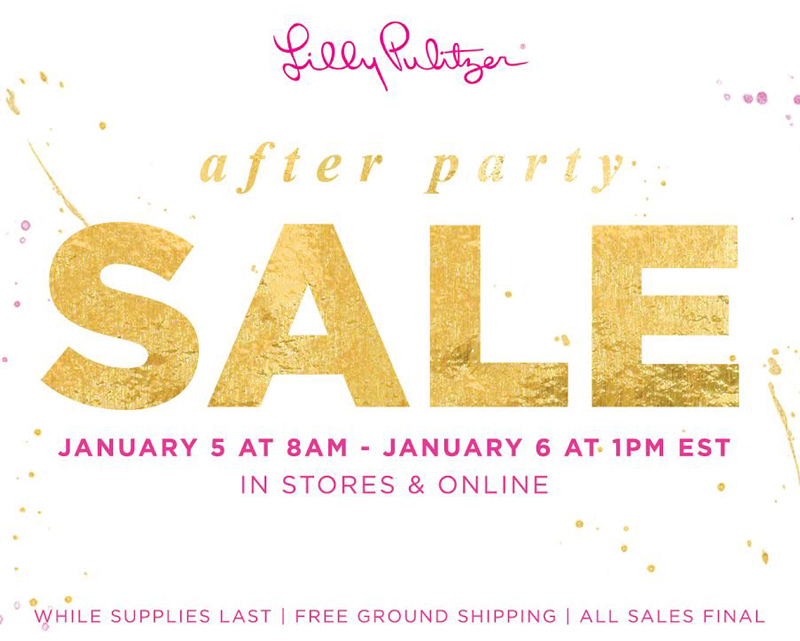 ---
~ ok, now on to the shopping tips!
1. BE READY
~ Are you ready for the sale? You might be thinking "Lilly sale? Born Ready!" (like me), but some of you might be asking, "A sale? What do I need to do to get ready?" WELL to make the most out of this rare and wonderful occasion, you need to first set up an account. Make sure to add all of your information (you can even add your credit card information to save time). You don't want to miss out on something because it sold out before you had the chance to snatch it and creating an account helps to ensure that won't happen! You can create your account RIGHT HERE!
2. Know Your Size
~ My friend Chelsey (who I featured here on the blog) and the team of AMAZING Technical Designers at Lilly are the ones you can thank for the beautifully flattering fits of each piece! If it's been a little while and you think your sizes may have fluctuated, I always think the BEST solution is to try on Lilly at a Lilly Store near you or at your local Nordstrom. See what styles flatter your body the best and be sure to try on items in dress sizes (2,4,6,8…etc.) as well as items that come in XS, S, M, L, XL, etc. Still not sure of your size? Lilly has this amazing thing called TrueFit, which allows you to take a short 60 second survey to figure out your exact size! Click here to see which size you are. You never want the thought "I really love it, but I'm just not sure what size to get" to stop you from getting something amazing!
3. Play Hooky or Get to Work Early
~ I'm only joking!  I'm totally serious. *Cough, cough* Maybe you feel the flu coming on? This sale is going to be WILDLY AMAZING. If you aren't brave enough to play hooky for it, I suggest getting up a bit early and shopping from your work place. That way you will be at work on time AND will have started the day with the thrilling rush of a new Lilly purchase. Either decision you make (play hooky!), be sure to set a few alarms on your phone!
4. Other Helpful Things To Know
*You can find ALL answers to any questions about the sale on Lilly's website here, but here are a few rapid fire facts that I think are helpful:
~ You can't login between 6:30-8am the morning of the sale, so login the night before!
~ Once the page actually changes, do not refresh your page or you will be moved to the back of the line! As we say in Italia…NON BENE!
~ Lilly stores ARE participating!
~ You CAN also shop regular, non-sale items via www.lillypulitzer.com
~ Lilly Pulitzer After Party Sale Items are FINAL SALE (see above tips to feel confident in your purchase!)
~ Expedited shipping will not be available, so don't plan to order for an event this weekend.
---
In order to get you inspired for this wild party of a sale, I decided to share my Lilly Pulitzer moodboard that I made for one of my classes at school earlier in the school year. I really wanted to introduce the Italians to my favorite brand and role model (there was a paper that went with it as well)! AH, perhaps my most FUN homework assignment in grad school yet!
Happy shopping and HAVE FUN!
Gratefully with love,
xoxoxoxoxoxoxoxoxoxoxoxoxo Rhiana
"That's what life is all about: Let's have a party. Let's have it tonight." ~ Lilly Pulitzer Rousseau