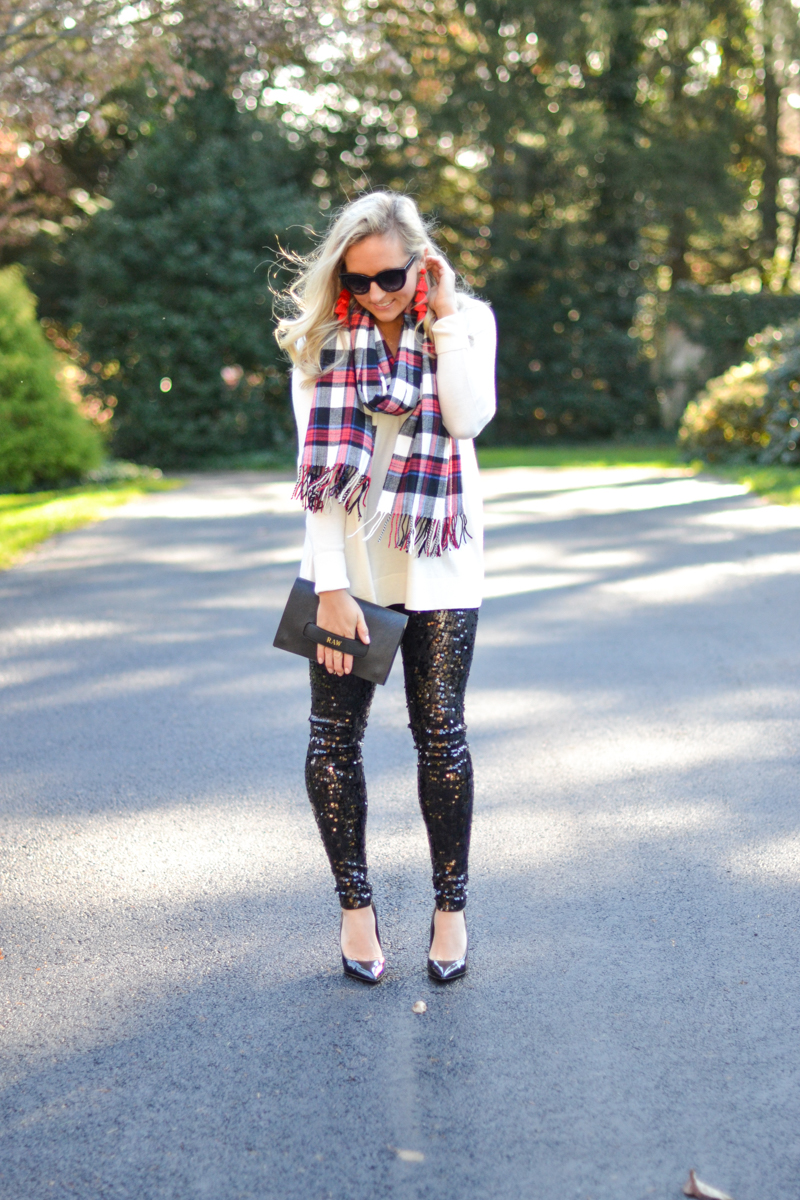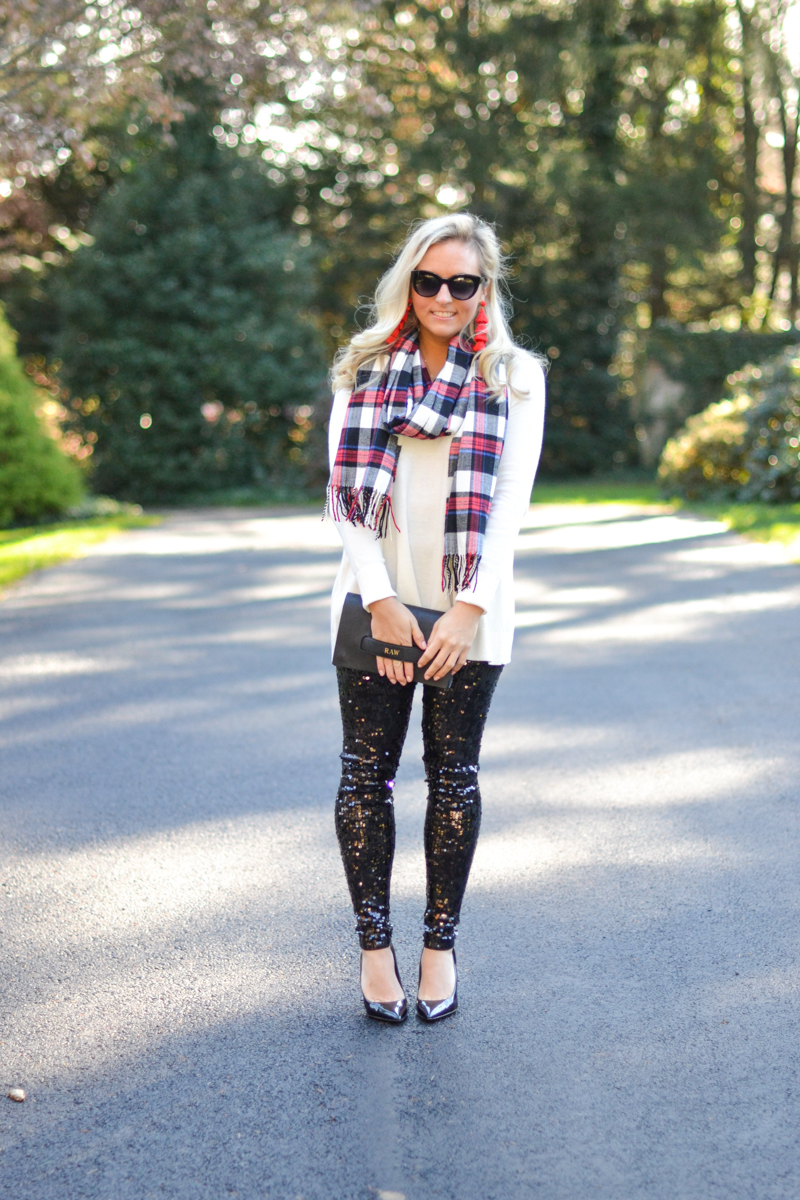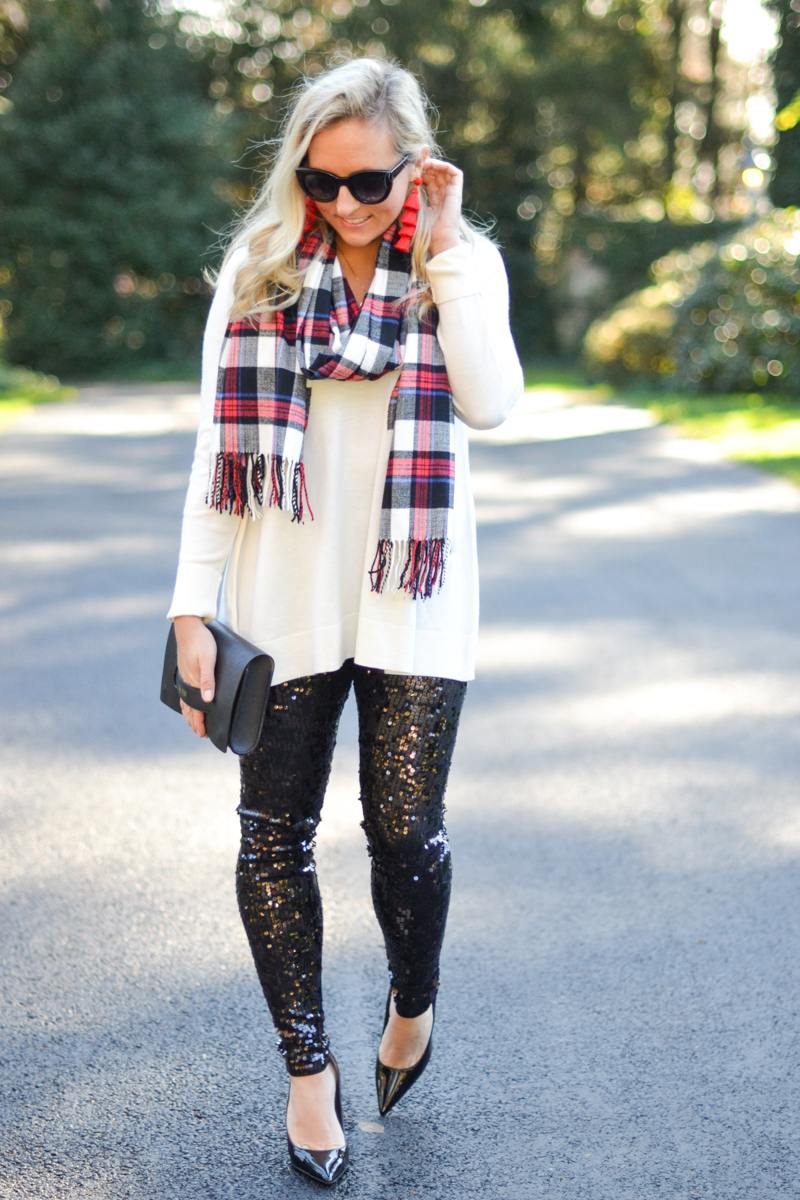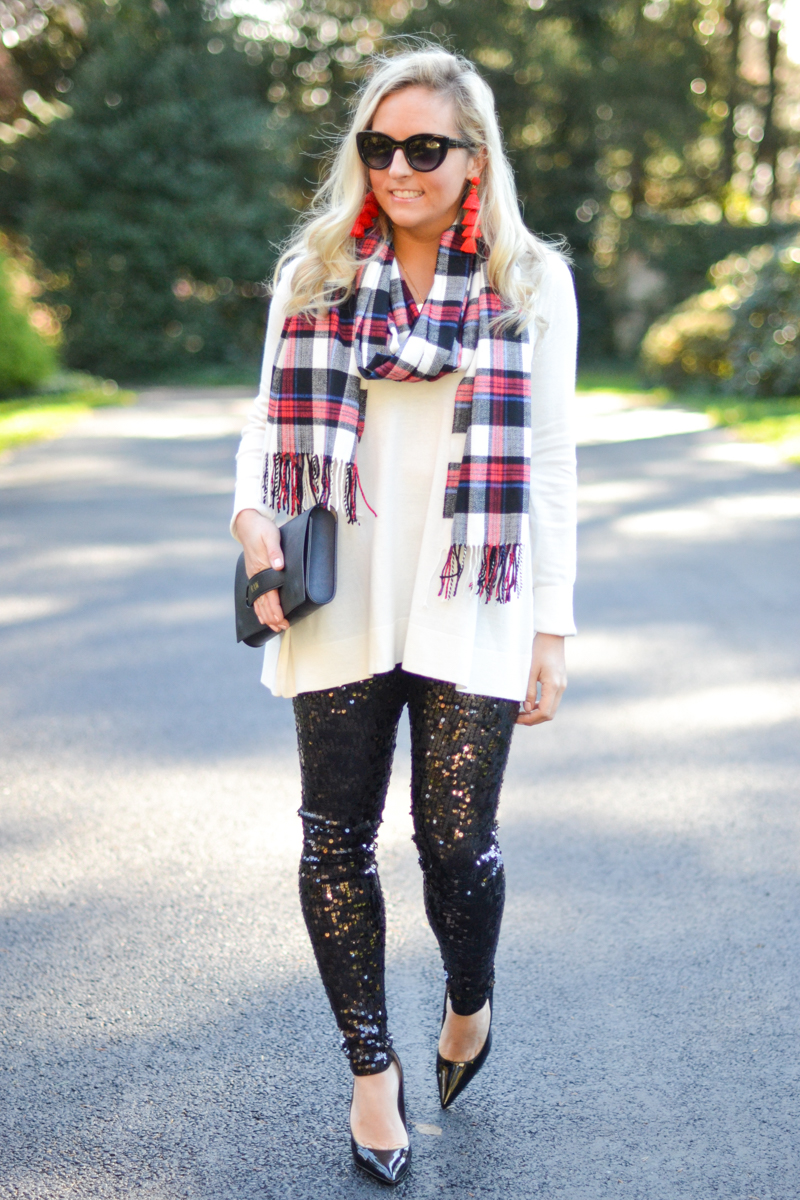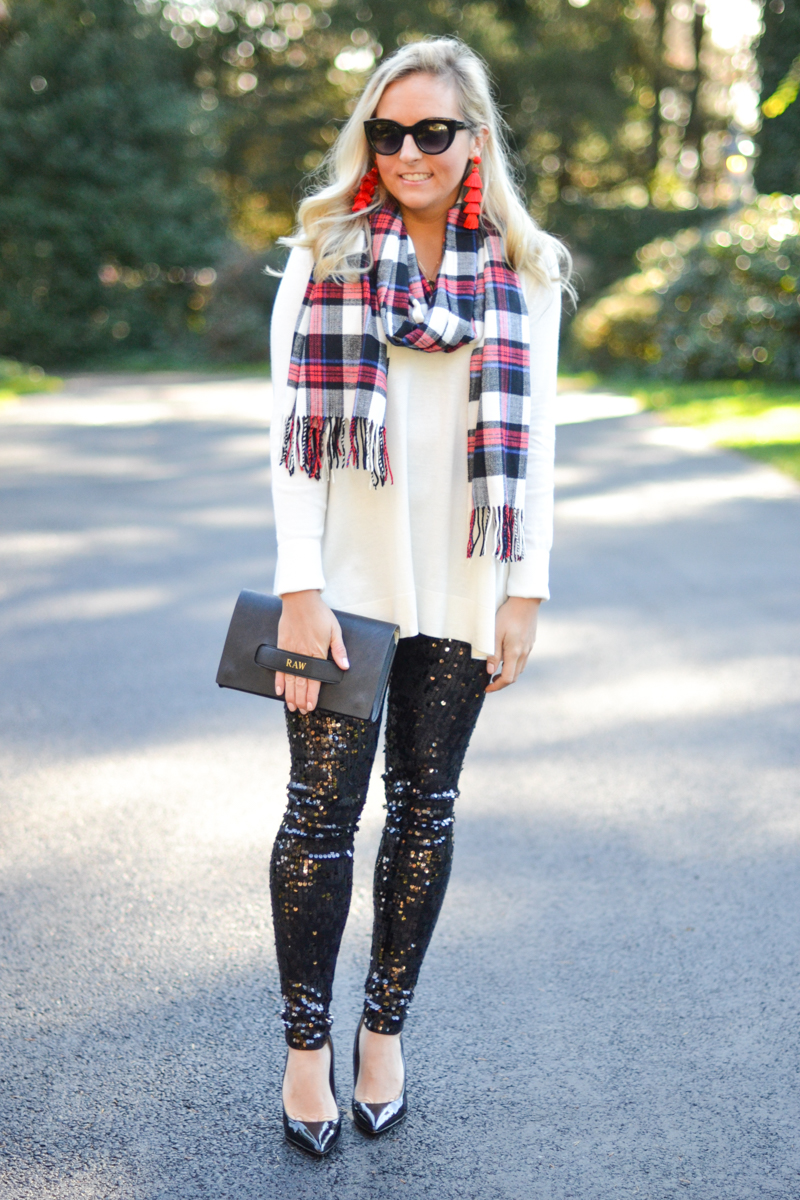 ~ Outfit Details: Sequin Pants (The ones I'm wearing are almost sold out! But identical here) ~ Swing Sweater ~ Similar Scarf ~ Clutch c/o Marley Lilly ~ Heels ~ Earrings ~ Similar Sunglasses ~
~ Oh my goodness gracious! Sequin party pants are the BEES KNEES! I have no idea why I'm gravitating towards pants this year more than ever, but I think I've finally given in and realized that an elevated pair of pants is both practical and elegant…and fun to wear!
The pair that I am wearing is almost sold out, but I've linked to an identical pair (above!). There are so many ways that you can wear these! You can take them up a notch with a silk cami, or perhaps pair them with a black turtleneck and fur vest. I would totally also wear these to work (life as a stylist = pants!) with a chambray shirt and flats!
What are you wearing for NYE?! Currently, I still have no plan! VT NYE is the BEST and I know that it will be some variation of sequins and…bean boots (haha…no really)! These pants are definite contenders.
I CANNOT believe that we are in CHRISTMAS WEEK! I need more time. This season flew by and with the recent move and freelancing, it's been a blur (it was all a dream). I hope that this week, in the midst of the hustle and bustle, that you get to take a quiet moment for yourself 🙂
Gratefully with love,
xoxoxo Rhiana
SHOP THE LOOK! 
---