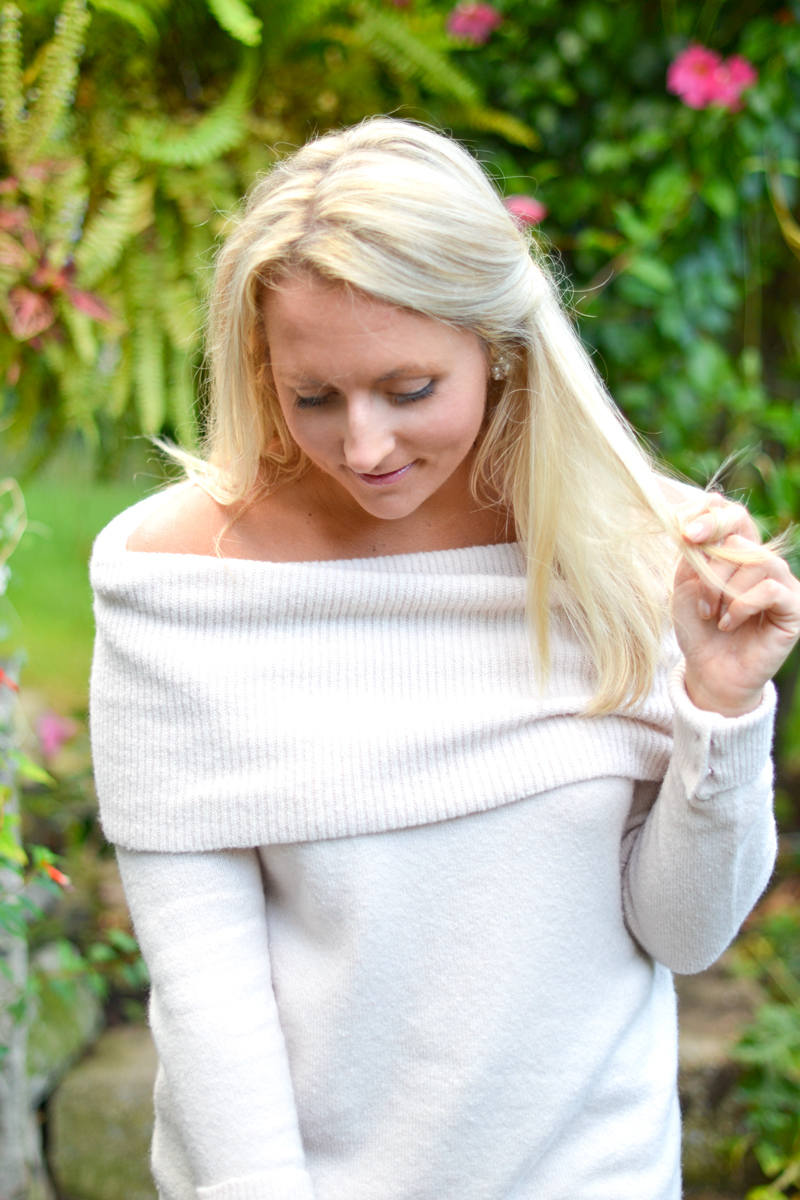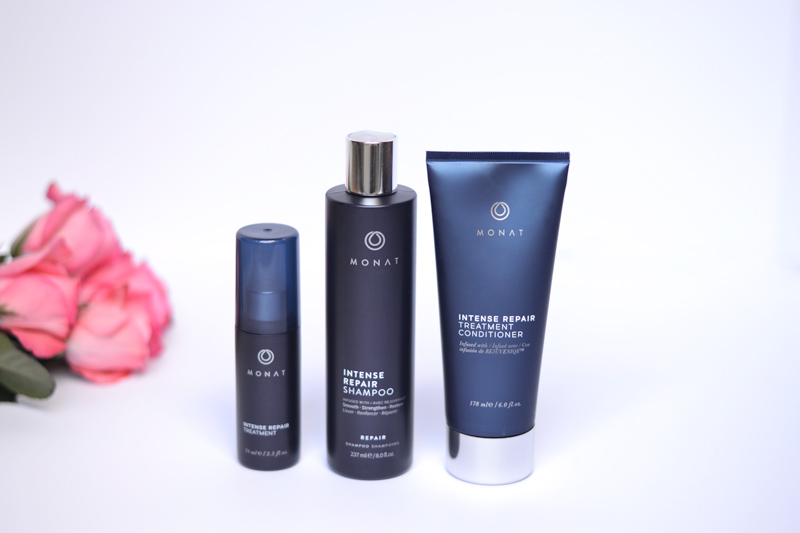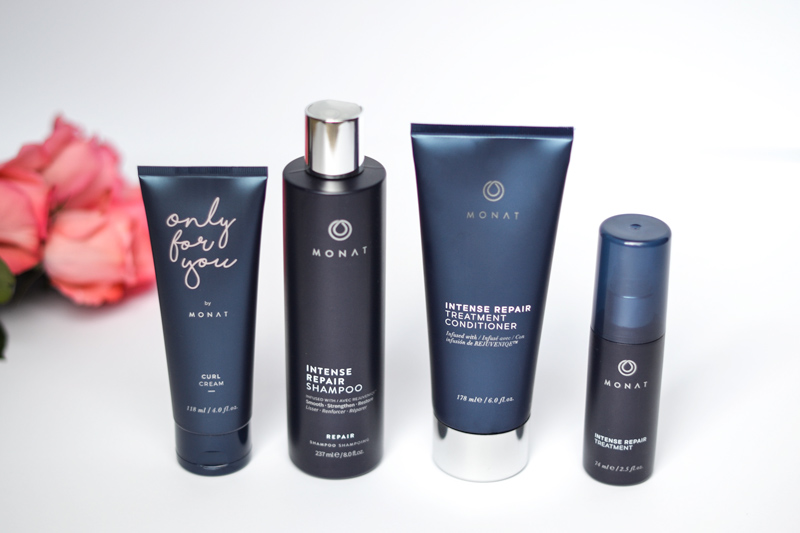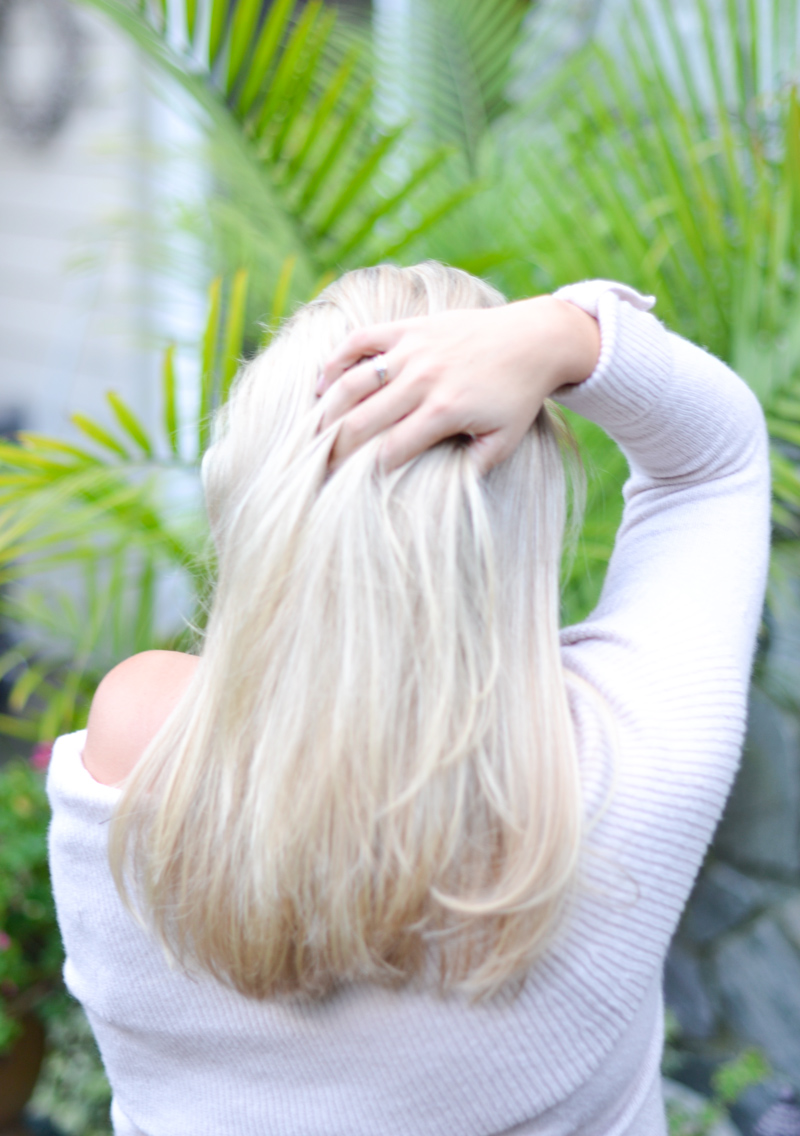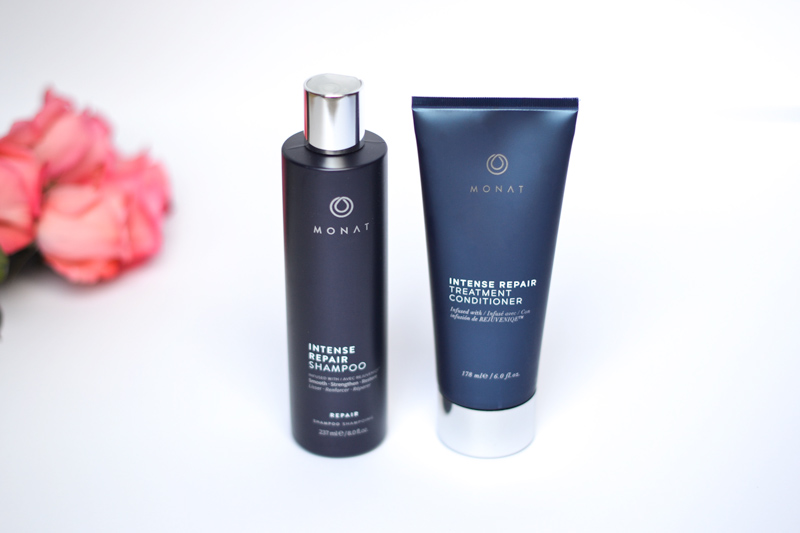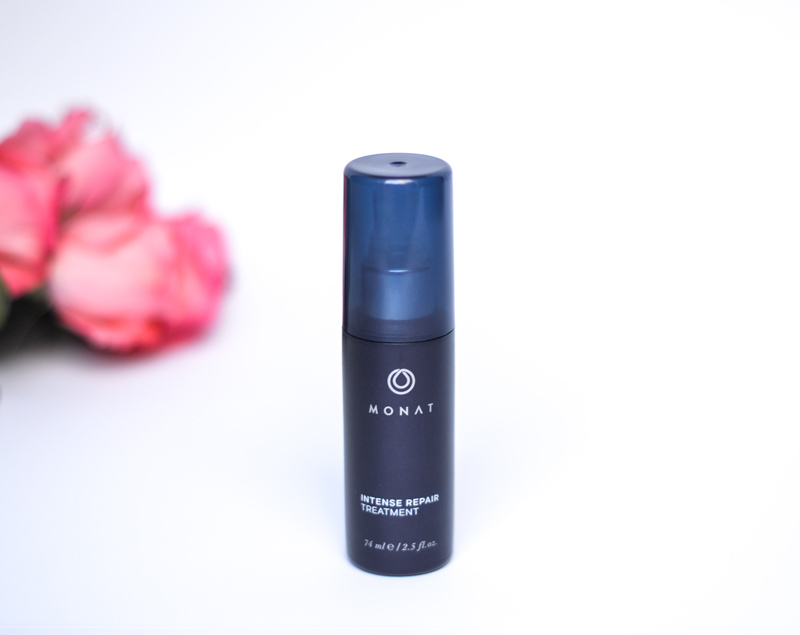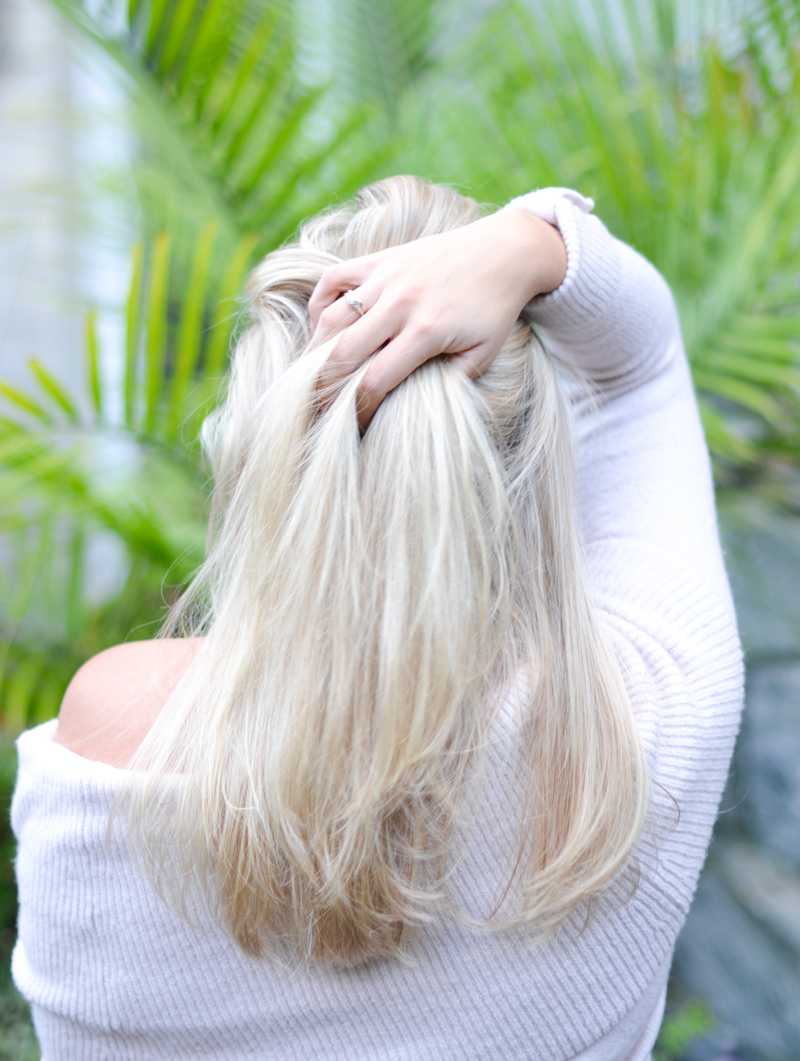 ~ Product Details: Off the Shoulder Sweater ~ Full List of Monat Products Here ~
~ I don't always talk about serious issues on the blog. It's always been a happy place where I like to offer little "take-aways" through style tips, travel stories, and empowering women Q&A's. However, there's one thing that I have struggled with quietly this past year that I didn't talk about on the blog AT ALL, and felt almost dishonest because I didn't. I was so embarrassed by it, that in the beginning, only my close friends knew that I was SO self conscious about it. I'm talking about unexplained hair loss…at age 28. Like 50% hair loss. Bald spots and all. I wanted to share my experience (*and share the product that really helped me), because each time I did open up about it, there seemed to be another girl in the room (or two!) that was close to my age and struggling with the same thing. Why are we so scared to talk about these things when they effect us so much? It is my hope that if YOU or someone you know is going through the same thing, you can maybe feel like you're not alone and it is also my hope that what worked for me will work for you.
Things got really bad when I was about 3 months into school in Milan. It just seemed like there was blonde hair all over my tiny studio. I could see the bald spots when I combed through my hair after a shower or put it up to go to the gym. My friends at school kept telling me it looked fine and everyone back home said all the pictures on the blog looked great. But when you loose 50% of your hair…YOU KNOW.
I think I was half in denial, thinking maybe I should listen to my friends and maybe I was just being hard on myself (*and my body), as I usually am. When I came home for Christmas, I was desperate for a hair cut and some highlights before heading to my friend Jess' wedding. When I went with my mom to her hair dresser, that's when I started to really worry. She started to comb through my hair and said "No…I don't want to touch this…it's all falling out at the root." Umm…excuse me? "This is something internal. Is it your thyroid? Did something stressful happen to you?" I cried. My mom looked like she might cry too. It wasn't a fun experience.
I only had a couple of weeks to get to the bottom of things before going back to Milan. All of the blood work came back negative. My doctor asked me if something stressful had happened about 3-6 months ago. (*Those closest to me…you can probably pinpoint one specific event in the 2 days before leaving for Milan) So YES, definitely, something stressful did happen. But she also asked me if I lost or gained a significant amount of weight very rapidly around the same time. The answer to that is also YES. When I first got to Milan, I was so busy, I was commuting in 90-100 degree heat, and really worried about being a Celiac eating out in a suburb that spoke NO English at all. I rapidly dropped 15 pounds…and didn't feel good about it. Ultimately, I think it was a combination of both.
After Christmas, I went back to Milan feeling still self conscious about my hair, and feeling a little helpless. My doctor had suggested Rogaine, but after looking into ALL of the side effects and learning about the harsh chemicals that travel throughout your entire body, I knew I would rather live with the hair loss. I didn't like doing my hair anymore and felt like I was loosing something I wouldn't get back. I also was dating more than I ever had and shooting constantly for the blog…using TONS of volumizing powder and dry shampoo to make things look fuller than they actually were.
It wasn't until my friend, Benay, posted something on facebook about a new product she was representing called Monat, that I jumped at the chance to try something new to try and fix my hair loss. The BIG difference between Monat and other hair growth products is that Monat is naturally based and safe for your body. As long as the hair follicle is still alive, Monat has a 46% regrowth rate. There is no way of knowing if the follicle is still alive, and so they offer a 30 day money back guarantee, but the best results are seen at 90 days. You can read more about the science behind Monat here.
Regularly since June, I have been using the Intense Repair Shampoo, Intense Repair Conditioner, and the Intense Repair Spray, but have also been loving the bonus products that come in each box to VIP members. My hair is SO much healthier and softer and my bald spots are now replaced with baby hairs. The newly grown baby hairs are also around my face and I love knowing that new hair is FINALLY growing in. Is my hair that super thick head of hair that all the hair & makeup artists on-set liked to play with? No, and I'm not sure it ever will be again. But, it's really starting to grow back and I definitely don't feel so self conscious about it anymore, and THAT is a HUGE win for me!
Recently, I have been the BIGGEST proponent of natural healing (more on that later), but Monat is just another amazing thing to add to the list of natural products that are safe and healthy for your body and make a wonderful difference. I'm so glad I tried it, and I hope that it helps you too. I'm partnering with Monat on Instagram for a giveaway soon, so stay on the lookout for that!
Thanks so much to Benay for all of her help ALWAYS and for making me feel so taken care of with each hair related question and big thanks to Monat for partnering on this post and giveaway!
Gratefully with love,
xoxoxoxoxoxoxoxoxoxoxo Rhiana