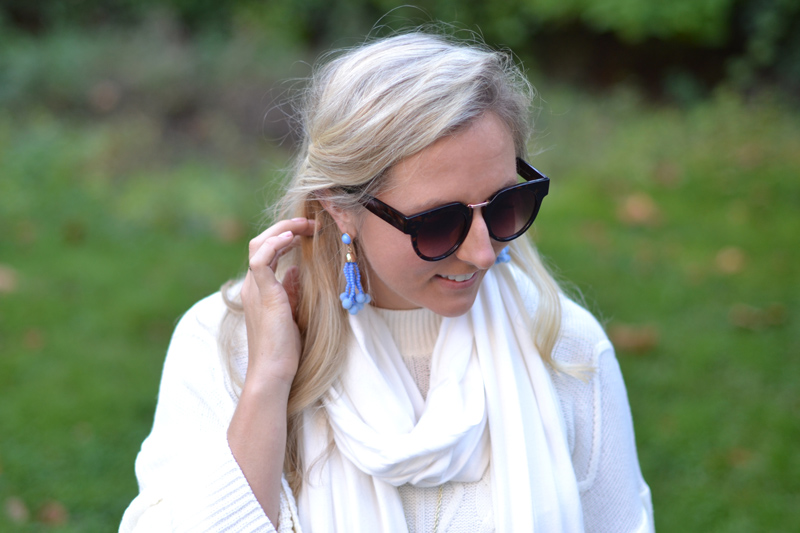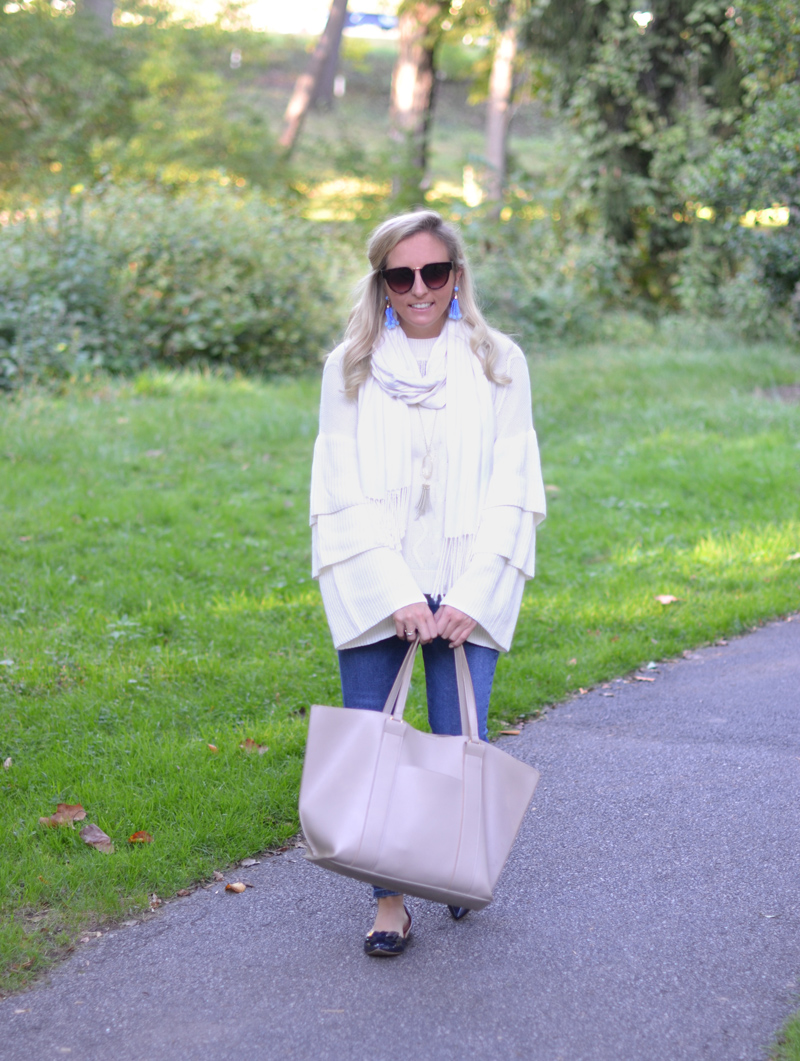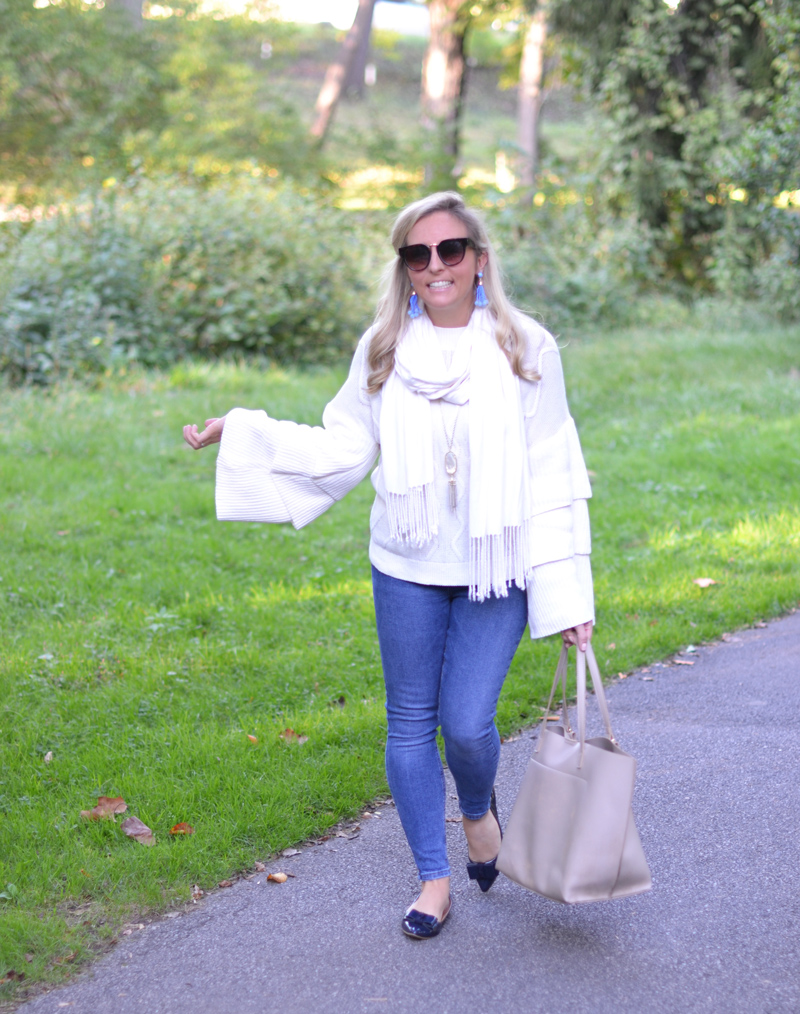 ~ Outfit Details: Sweater ~ Jeans ~ Scarf ~ Flats (in nude and black) ~ Earrings c/o SUGARFIX by Baublebar ~ Necklace ~ Sunglasses ~ Similar Tote ~
~ Sweaters with ruffles…they are everywhere and I DON'T HATE IT at ALL! I have to admit that sweaters aren't on the top of the list of favorite things to style for myself, however, sweaters with ruffles? GAME CHANGER. They make sweaters feel much more feminine and are 10X more fun to wear. They are also a little bit more chic for a wear-to-work look or a look to wear out.
The tiered ruffle sleeves combined with the bell sleeve shape on this sweater is so great! It's also SO incredibly soft. I decided to round up my favorite sweaters with ruffles below (click over to the blog if you are reading from your email inbox)!
Also, my pom pom earrings are from Baublebar's collection for Target called SUGARFIX by Baublebar. I LOVE THEM (well, you know how I feel about pom poms in general). You have to check out this collection. They have great statement earrings that are at such an amazing price point, and yet are still quality.
Lastly, I have to call out my jeans because they are a favorite style and under $100. It's my second year in a row buying this same style from the same brand. They are high-waisted and just do something AWESOME for everyone's legs! They also come in different lengths, which I love! I can buy the shorter length and I don't have to worry about getting them hemmed.
It seems like the fall weather is finally arriving and cooler days are ahead this week. Sweaters are finally appropriate again and the leaves are falling everywhere. As I write this post, I am on a bus coming back from NYC, where everyone was so very bundled up today! I hope that you are having a great start to your fall wherever you are!
Gratefully with love,
xoxoxoxoxoxo Rhiana